Lunch time is gaming time! Earlier this afternoon, I took a quick lunch at work and spent the remaining time playing PUBG. I had 50 minutes left so I played two games in a row with my boyfriend and we won those two games.
Game time is like our bonding time already. Since we do not see each other often because of the different work schedules that we have now, we have this games as our quality time together. Good thing that we have the same game that we like so we win together and rank up together.
Work schedule is not a hindrance to make quality time. It is the willingness to make a way even just a little time just to catch up a bit. Same as in Steemit. Before, I keep on saying that I do not have time and that my schedule is really loaded but in reality, it is my willingness that is lacking for me to have at least one post a day.
Now, I am doing my best to grow my account and be more active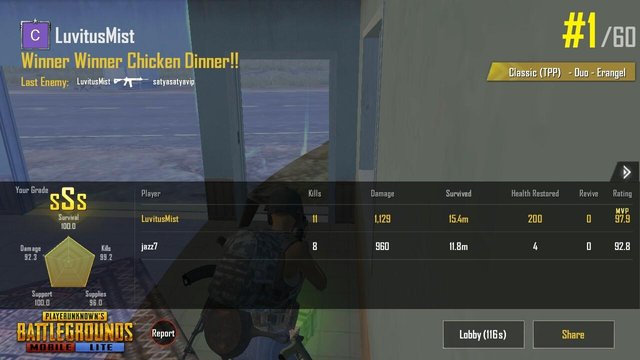 Thank you everyone for dropping by!
Hugs and kisses,
@allerie00