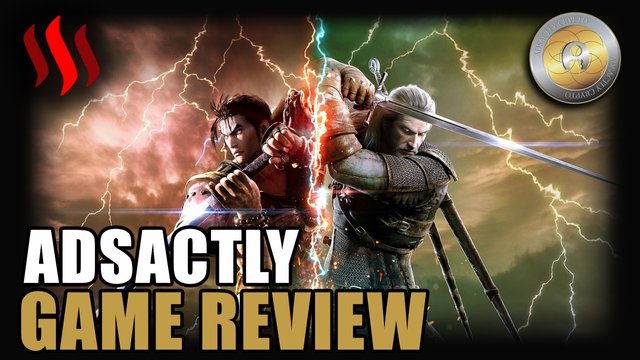 Soulcalibur VI
Welcome back fellow Steemians, it's that time of the week again, time for your weekly game review fix.
Well this game really takes me back, the last time I played this was exactly twenty years ago, well not this exact game but one of the first games in the Soulcalibur series. The game was initially called Soul Edge, as well as Soul Blade in some regions, and was released back in 1995 for PlayStation's first generation consoles. You could also find it in most game arcades back in those days. The developers then renamed the series to Soulcalibur with their sequel in 1998, which was only available for the Dreamcast, and they then stuck with the name ever since.
There was basically the three main fighting games at the Arcade back in the day, Mortal Kombat, Street Fighter and then Soul Edge. I'm trying to remember if Tekken ever was an arcade game, and not as far as I recall, well not at our local video game arcade. It was also a much darker time for gaming back in those days, you could not just hog the arcade machine and play until your heart's content, there was the code. Anyone could challenge you while you were playing, all they had to do was place their token coin down on the machine would be the next challenger or be next in line. Who ever lost would be out, and the winner would have to face the new challenger, it was a far more civilized time. Soul Edge was always much less occupied by experienced players compared to the other two before mentioned fighting games, so we got loads of practice in and got pretty good.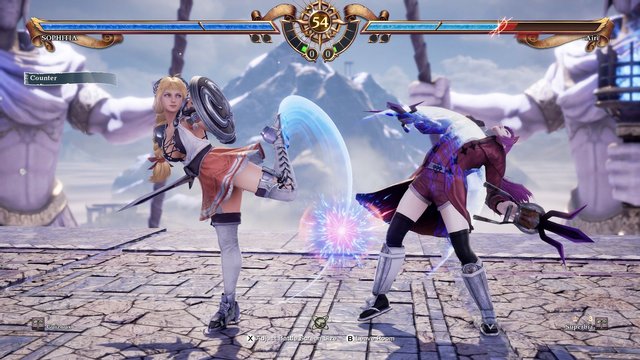 source
Our original story begins in the late sixteenth century, and revolves around nine warriors who have each set out on a quest to obtain legendary sword, called Soul Edge.
The second game follows about 3 years after the first, and the characters in the game are now in search of the Soul Calibur, the only legendary weapon which can opposes the evil of Soul Edge blade. As with most fighting games, when it comes to story there is very little of that to find here, but provides two very different but equally worthwhile story modes that flesh out the tale of swords and souls. This game is actually a soft reboot of the 1998 Soulcalibur game, re-imagined with the latest game engines. The developers have kept to the tradition of the series, which is at it's core a weapon-wielding game, and which this new title have introduced a new mechanic known as the "Reversal Edge", which allows players to defend against an oncoming attack and quickly strike back, alongside a slow-motion effect. The roster has also received a big upgrade from the first game of only 9 characters, with a total of 20 characters to chose from this time, including Geralt of Rivia from The Witcher game.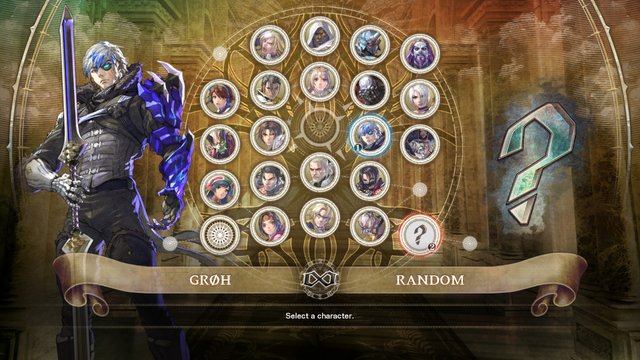 source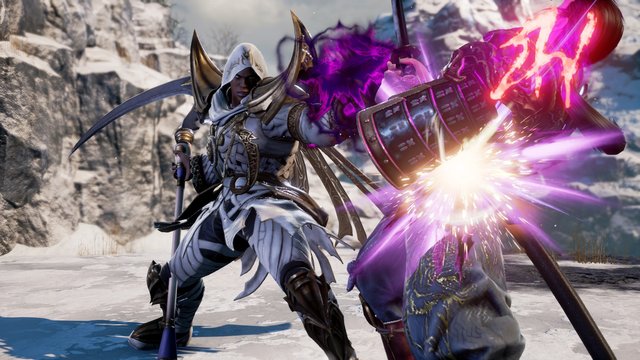 source
---
"Only a fool wants war, but once a war starts then it cannot be fought half-heartedly. It cannot even be fought with regret, but must be waged with a savage joy in defeating the enemy, and it is that savage joy that inspires our bards to write their greatest songs about love and war." - Bernard Cornwell
---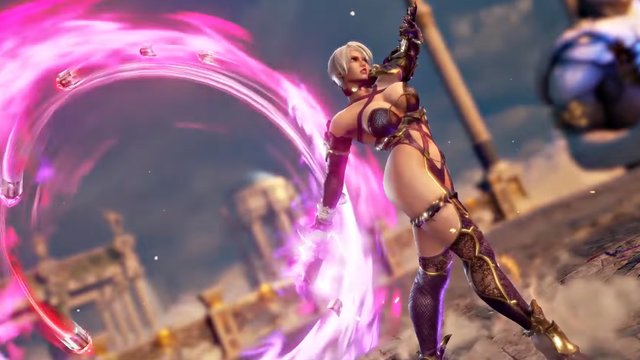 source
The biggest take away from Soulcalibur 6 is that it's just pure fun to play, and fun to watch.
There was an initial sense of nostalgia when I started playing this, they really stuck to the roots of the original game, and the developers didn't make the mistake of completely overhauling the entire game mechanics. The Reversal Edge was a welcomed addition, this puts your character in a stance that allows them to absorb several hits before delivering their own strike. This attack initiates a rock, paper, scissors sort of mini game to decide who gets to deal the next hit, for a massive fight advantage. I would really have loved to see more voice acting for the characters, which was almost non-excising along with a in depth story.
All in all, Soulcalibur 6 has some minor issues, but it has stuck to his guns and the original spirit of the series. If you have been a die hard fan of the series this will be a your cup of tea. In all honesty, fighting games are just not my bag, I enjoy them, but get pretty bored rather quickly.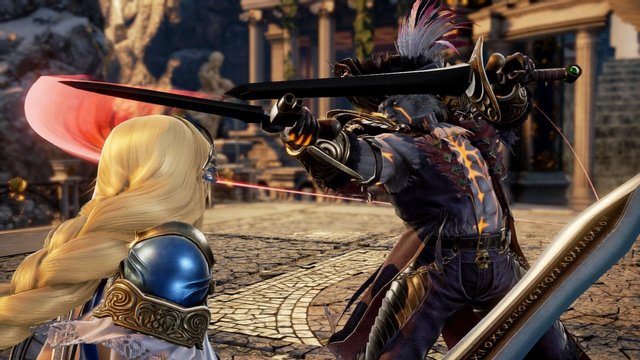 source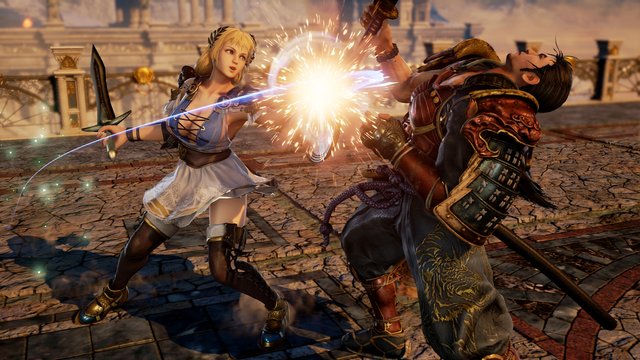 source
Soulcalibur VI is a fighting game in the Soulcalibur series developed and published by the good folks at Bandai Namco Entertainment.
Who brought us a very long list of games over the years, Tekken 7, Dragon Ball FighterZ, Ace Combat 7 and Divinity, just to name but a few. Produced by "Project Soul", an internal production studio within Bandai Namco that manages the series, the game was released for PlayStation 4, Xbox One, and Windows in 2018. The opening sales were pretty amazing especially in Japan, and was also nominated for quiet a few game awards. You can pick this up for a bit of a reduced price online, but I'm sure you will find this as a pre-played game at you local game shop.
I'm giving Soulcalibur VI a rating of 7/10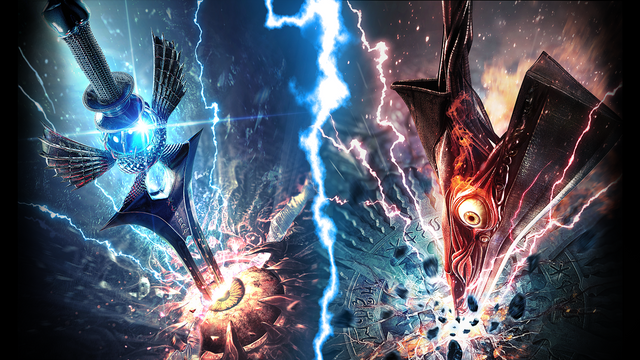 source
In case you missed it, here is the previous game review

Thanks for popping in, hope you liked the post. Please leave me your thoughts and or opinions in the comments below, have a beautiful day.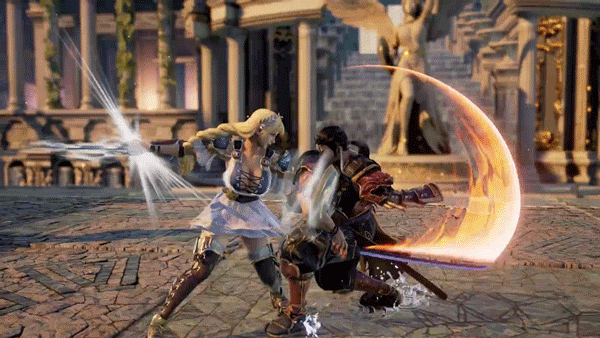 Game review for ADSactly by MorkRock
The views and opinions expressed in this article are those of the author and do not
necessarily reflect the official policy or position of ADSactly
✯ ✯ ✯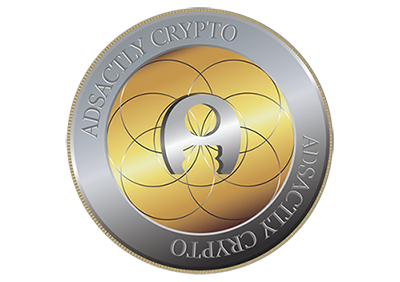 ---
Vote @adsactly-witness for Steem witness!

Witness proposal is here:

Go To Steem Witness Page

In the bottom of the page type: adsactly-witness and press vote.

Thank You