Top CSGO Posts for Tues July 11 2017
Welcome to "What You Missed on Reddit," r/GlobalOffensive edition. In this series, @ackza and @tylersr bring the top posts from various popular subreddits to steemit. Not only do we want steemians to enjoy the best content the web has to offer without having to leave steemit, but by demonstrating this content can make REAL MONEY, hopefully we can bring some of reddit's millions of users over to steemit. r/GlobalOffensive has 519,472 subscribers, with 9,922 online RIGHT NOW, at 11PM PDT when half of the US is asleep and most of Europe is just waking up- imagine just 10% of those users on steemit upvoting the best content: the top posts would be getting hundreds of dollars per post!!!
Without further ado,
The Top CSGO Posts on r/GlobalOffensive
1. Valve will not add xyp9x' new sticker even though he submitted it before the deadline.
3382 points by
/u/vald0522
https://twitter.com/xyp9x/status/884306185347903488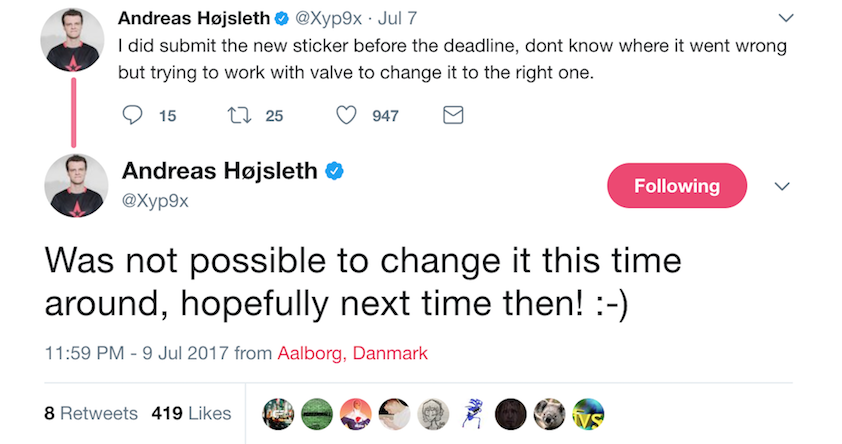 Top comment by
/u/channasty
280 points

2. [Post Match Thread]- Virtus Pro vs SK (Soccer/Football showmatch)
by
/u/Swbp0undcake
2554 points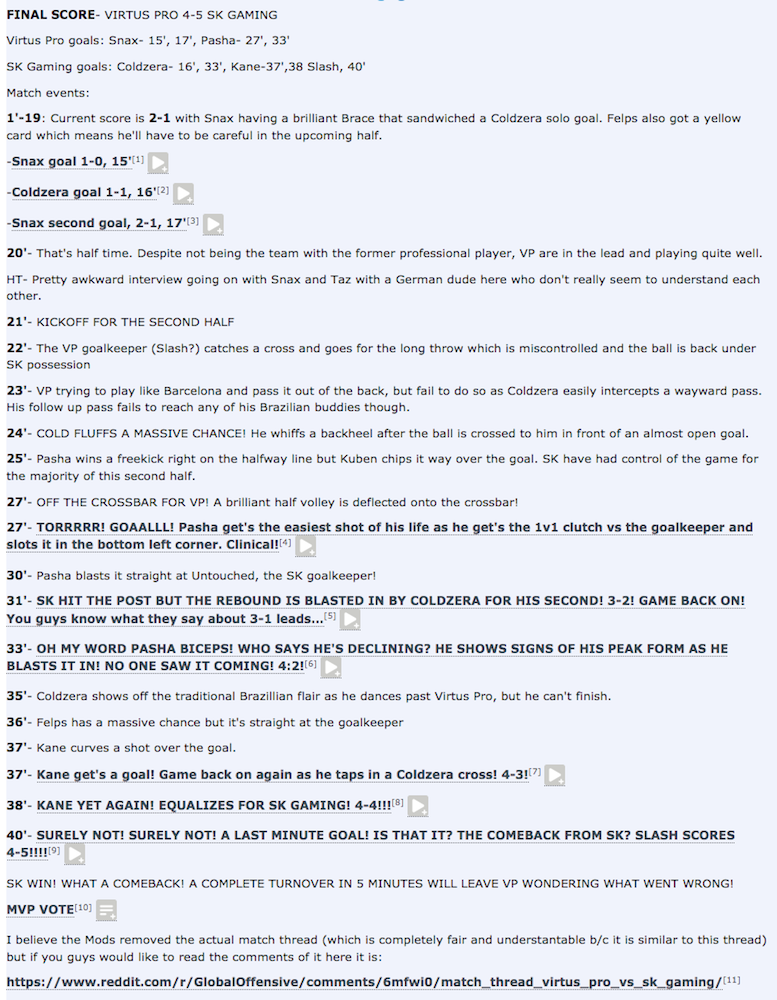 Top comment by
/u/HonestRage
667 points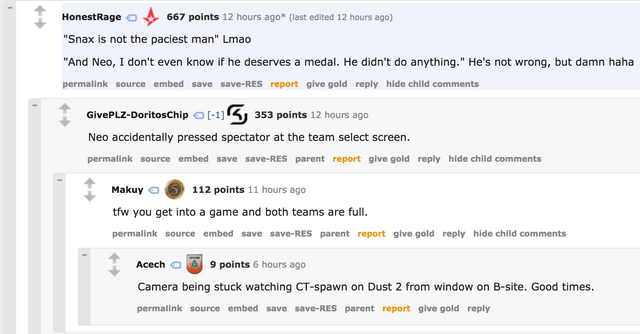 by
/u/jayfeather314
1318 points
Top comment by
/u/wobmaster
242 points

4. Terrorist spawns in CT spawn with bomb on Mirage.
by
/u/ nos4336
1297 points
https://clips.twitch.tv/BraveEvilAlpacaSwiftRage
Top comment by
/u/SevenSidedGamer
392 points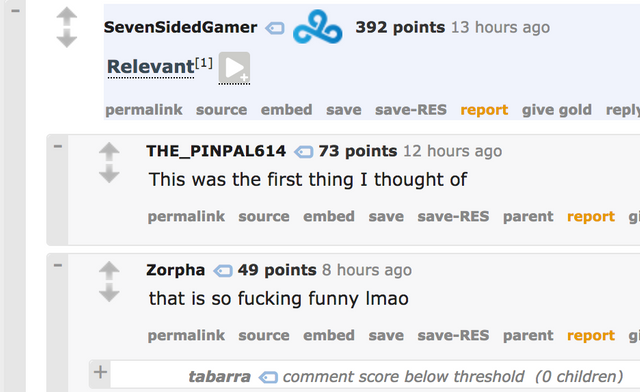 5. MFW I meet the King of Banana in the airport!
by
/u/ AtomicEducation
1022 points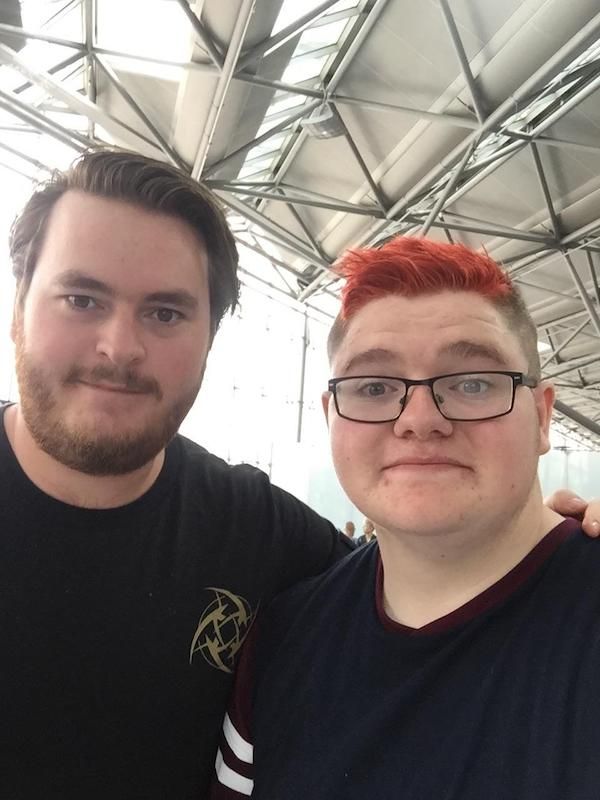 Top comment by
/u/Vinck

6. How Fast Should You Tap Starting Pistols?
by
/u/ Dinoswarleaf
951 points
Top comment by
/u/ Dinoswarleaf
120 points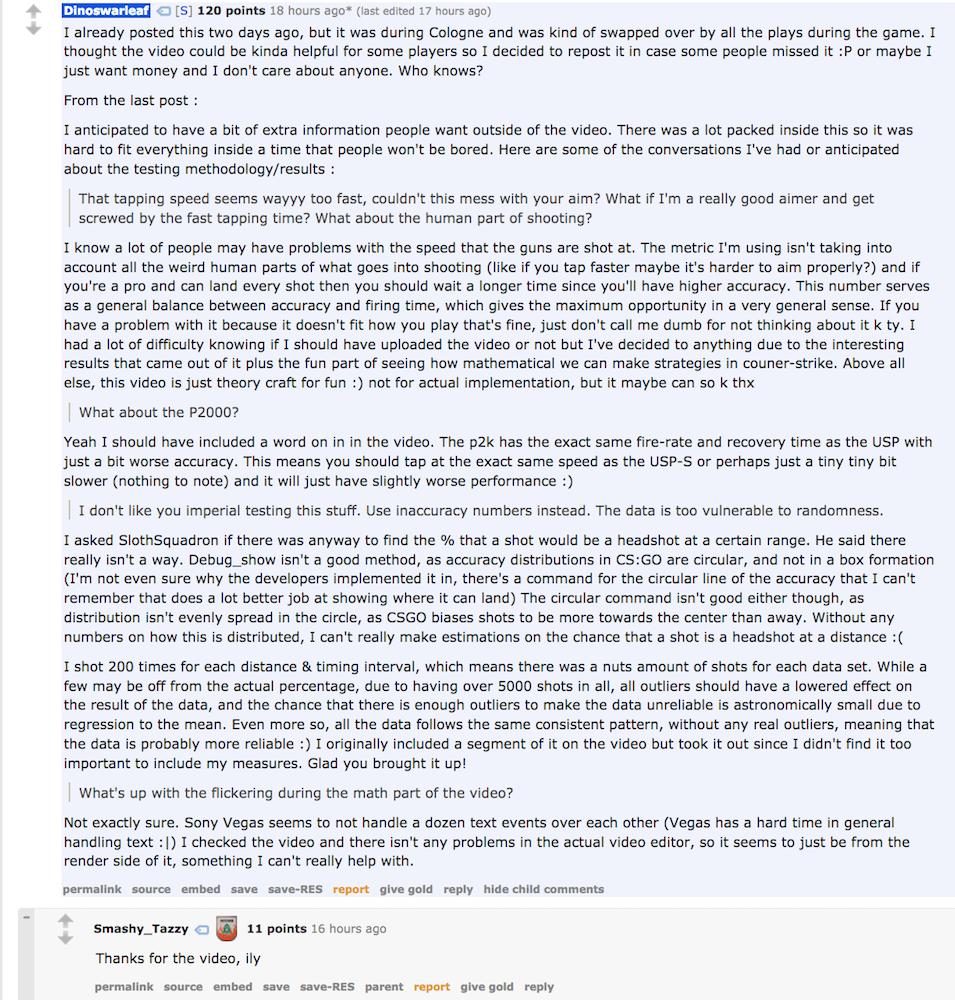 7. CS:GO Organizations with trophies from 250k+ LAN events
by
/u/nebsA1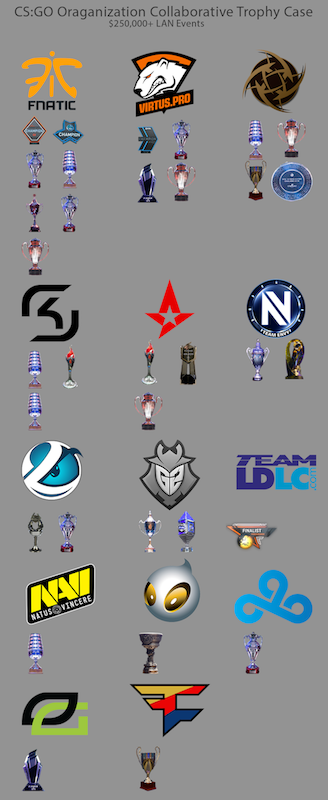 Top comment by
/u/nebsA1
184 points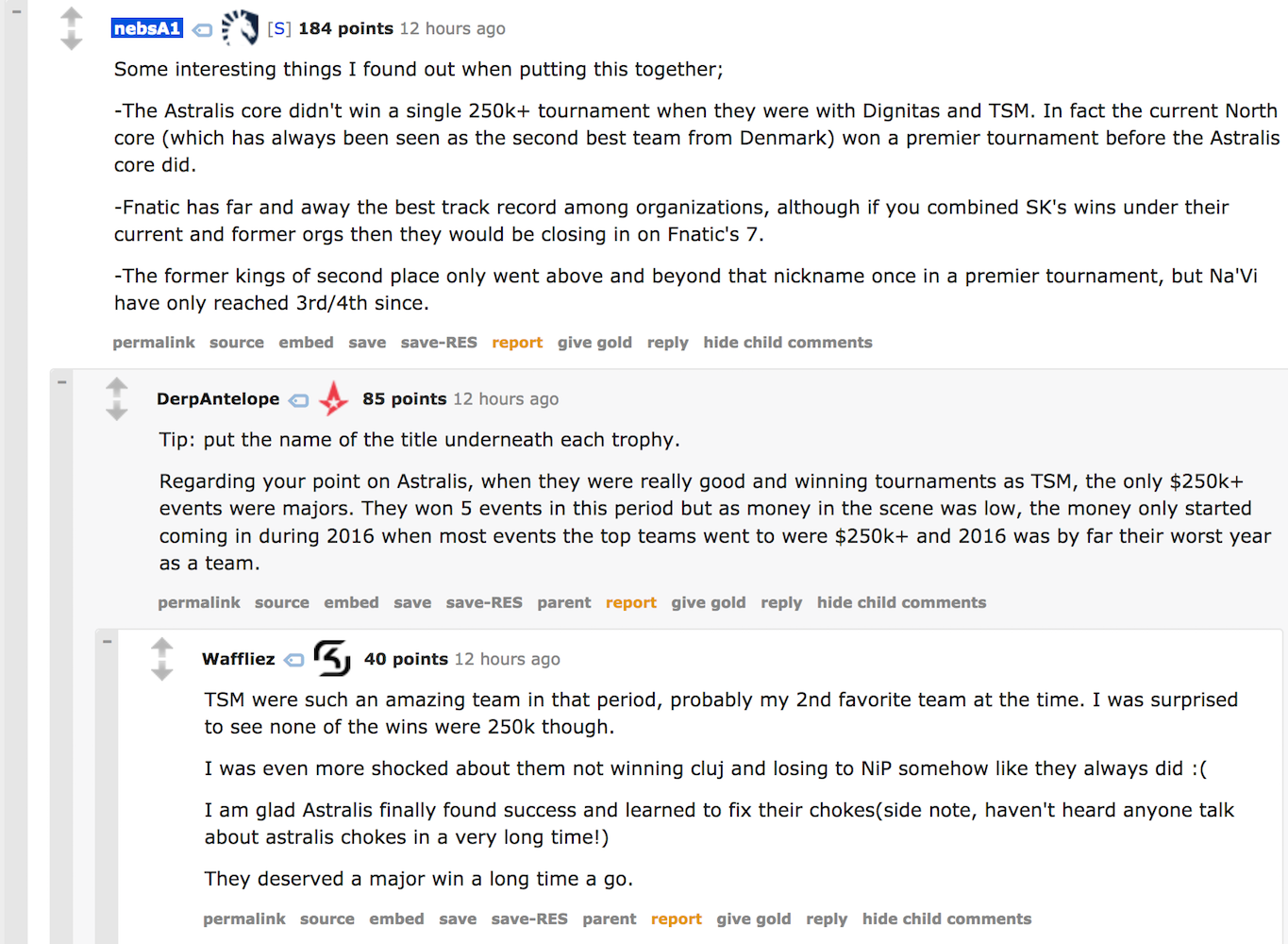 8. Valve changes map veto system 5 days before Major
by
/u/Akuma_AiGhT
874 points
https://twitter.com/SLTVpANdA/status/884525959080235017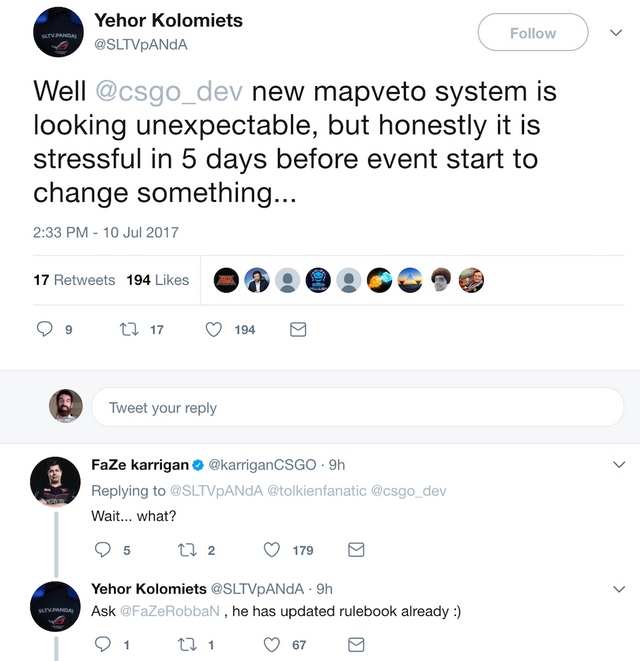 Top comment by
/u/yeswecamp1
516 points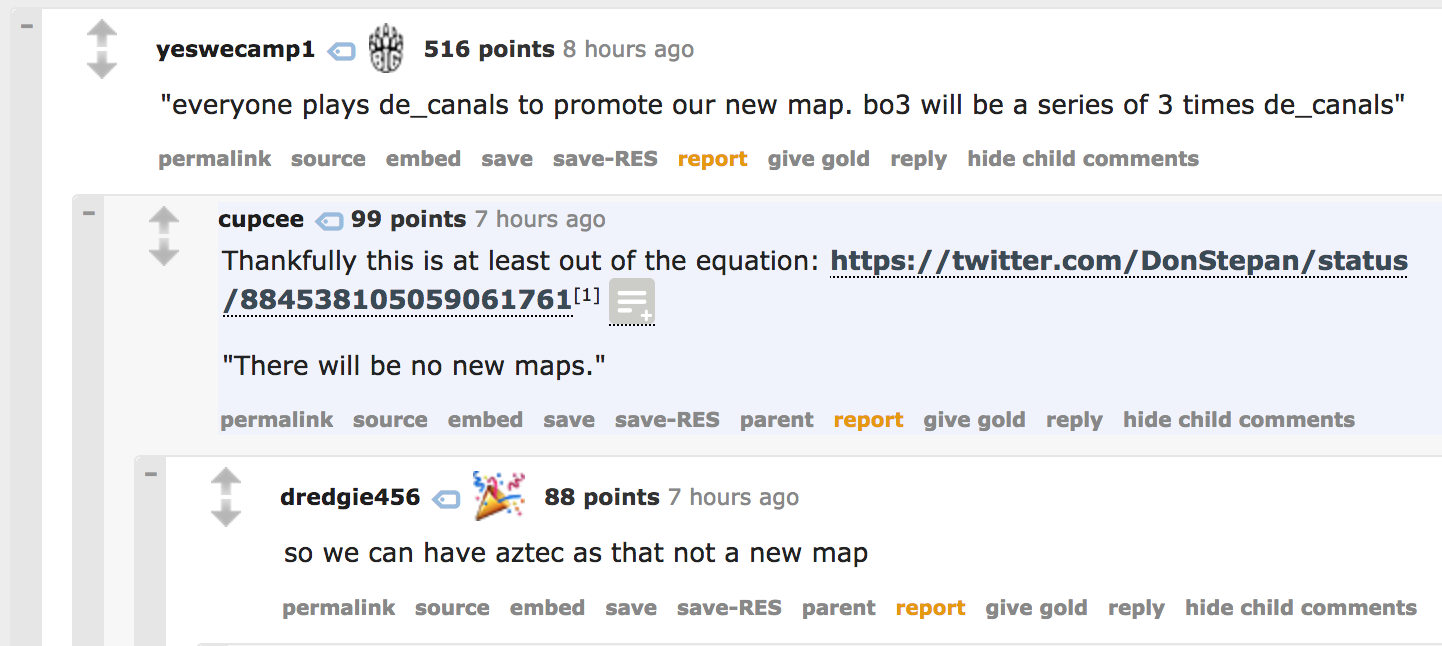 9. To Silver/Nova Players: Do NOT save 2nd round if you win pistol.
by
/u/Stylised1
600 points

Top comment by
/u/rdee3
79 points

10. Young gla1ve, tabsen, Legija, ChrisJ, Cadian, Pimp and more
by
/u/GODKipato
517 points Top comment by
/u/DambiaLittleAlex
187 points