When Nintendo announced the Nintendo NES Classic Mini they threw their hat into the uncharted, for them, territory of Plug and Play consoles. For years Nintendo was known for nickel and diming fans on the Virtual Console yet here was a new piece of hardware from them that featured several games for a much lower price than the VC one. The case containing the hardware was quite cute too - definitely pulled on the nostalgia strings. Today, Nintendo announced there is to be a successor to the NES Classic Mini - the Super Nintendo Classic Edition.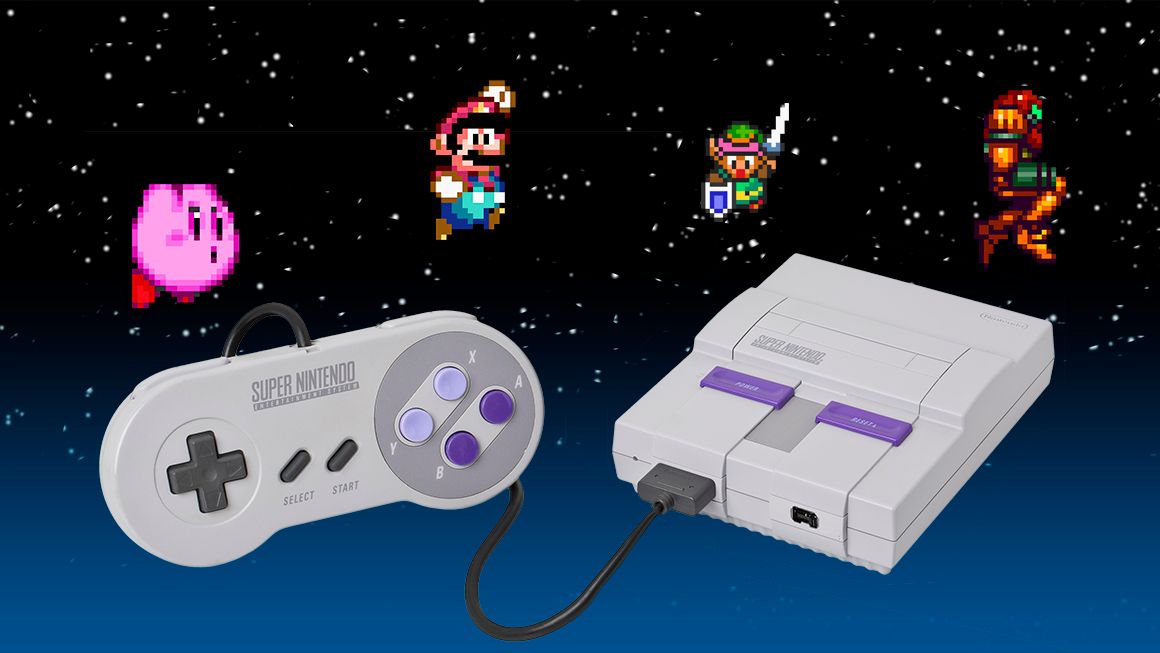 What does it come with
21 games will be installed, there is no information yet if this one will be as easy to mod as the previous release (probably a new security method is in use just to keep it interesting). The games included are:
Contra III: The Alien Wars
Donkey Kong Country
Earthbound (probably won't include scratch and sniff stickers)
F-Zero
Final Fantasy III
Kirby Super Star (8 games in one)
Kirby's Dream Course
Legend of Zelda III: A Link to the Past
Mega Man X
Secret of Mana
Star Fox
Super Castlevania IV (devs loved adding "super" to titles on this console)
Super Ghouls 'n Ghosts
Super Mario RPG: Legend of the Seven Stars
Super Mario World
Super Mario World 2: Yoshi's Island
Super Mario Kart
Super Metroid
Super Punch-Out
Super Street FIghter II Turbo
That is only 20 games
Yes, the best I saved for last. For the first time ever, gamers will get to play Star Fox 2! Nintendo is finally releasing the sequel to their flagship Super FX chip game. Considering what the illegal cart makers charge for Star Fox 2 to run on your SNES, this bundle is a steal. It is like buying Star Fox 2 and getting everything else for free.
What else will be in the box
Two wired classic Super Nintendo style controllers, the SNES Classic Mini, and cords to hook it up.
I can't wait to play my collection again in HD
Hold on there sport, this will be like the NES Classic Mini, there is not going to be a cartridge slot t o play your games (or that Everdrive cart) on the SNES Classic Mini. Sorry. This is a closed playground and Nintendo controls what plays on it.
When will it be available?
September 29th, 2017. So go ahead and plan on getting in line on August 20th or something if the NES Classic Mini popularity is anything to be considered. Scalpers will be out in force on this one, again. The price will be $79.99, though scalpers will, of course, reserve right to bend you over and take your wallet and whatever else they deem necessary as fair trade here.
What are my chances of getting one at retail price
Odds are not in your favor. This is based on how the NES Classic Mini went over. I live in Arkansas and the NES Classic Mini was still sold out in minutes, if stores that were supposed to have it even put it out (managers and other employees usually have first pick of stuff like this).
Source: https://m.facebook.com/Nintendo/photos/a.120520318032430.30157.119240841493711/1404780506273065/?type=3