Mobile Legends: How to Execute a Successful Tower Hug!
Hi guys! Today I'm gonna tell you how to tower hug properly. Let's start!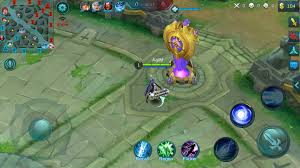 OK, so if you're ever in a situation that you enemies are more against you, tower hug is the best choice. Tower hug means to stay at your tower to defend it.
When you tower hug, always remember to kill the minions immediately so that your enemies can't tower dive easily, especially when they have a Fanny player.
If they are gonna tower dive you, always time their attacks and dodge it, if not possible, there's only two choices ; Sacrifice yourself, or run and let your tower to be destroyed.
If you are a tank, definetly sacrifice yourself, because the damage dealers can defend. Now, if your a damage dealer,probably run away is the best choice.
And that is all for today guys. Thank you for stopping by. Please up vote and follow. Appreciate it!