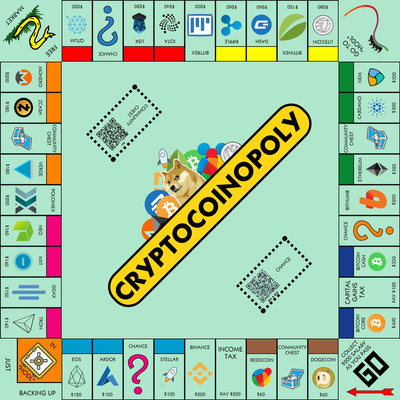 Cryptocoinopoly on Github is well worth a look. It's still good ole' Monopoly but is also an amusing commentary from 2018+ that looks set to give traditional finance a run for its money!

It's actually been around for a while, but I'm just catching up. I won't waffle on about what a nice 'upgrade' this should inject into that traditional capitalist family board game Monopoly...!
Read the rest of this short entry on my blog, [Ade's Press]... and don't forget to open the full image of the updated board!