Hello people of drugwars!
Just a quick question, have you found any dead bases lately?
well, I have not! I attack or rather spy on different bases but I forget when was the last time i did find a dead one with lots of resources!
is there a bot auto claming and also using the resources periodically??? ]]anyways....
I saw the battlefierld! it's bloody! XD
Hope you are enjoying while playing with the new map update!
---
---
---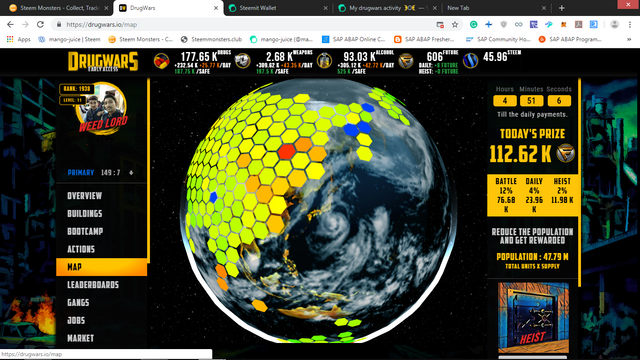 ---
Wish you all a happy Wednesday in advance!
Anyways, I welcome to my daily drugwars report!
Today I have attacked on this base above.
My current troop count is showing below.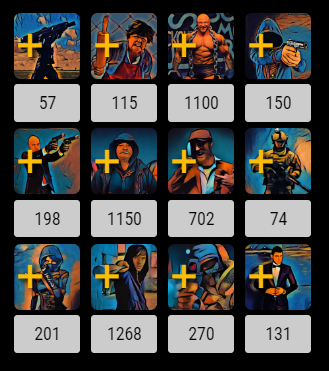 Nowadays I am playing it now on a daily basis, thou only 1 attack everyday XD
My troops are increasing in a very slow rate as I havent havent attacked last 3-4 months and thought to rather make a peacebringer horde of troops with the special one of course.
And also, no doubt about the frequest updatese! updates are coming very often, which is a great thing to keep the hype up!
You can also transport your cooked troops to other's accounts!
That's also a very witty move @drugwars!
Nowadays I am powering up all types of my troop's abilities. Most of my ability upgrades are nearby 10 level as you can see from the picture above.
Currently the exchange rate are showing below. (Captured at friday)
---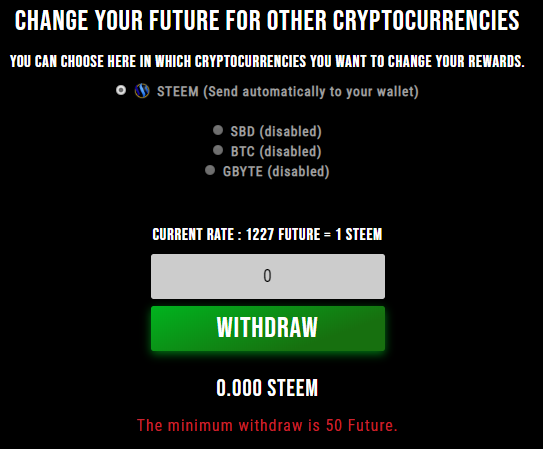 ---
My current production rate! Not a woot but I am ok.

---
---
Well, to be frank, let me express my earlier feelings. So, after drugwars stopped giving liquid steem as a reward, I was disappointment them. I have spent over 150 steem on my main and 1 alt account (150 steem is really a big amount for me) and I thought all of my steem goes in the pond.
But the way they are upgrading the game, I hot surprised! Within a little time, they have upgraded the game a lot.
I especially love the new abilities! I am increasing their level one by one and won't stop until all level 10.
Thank you for stopping by.
Don't forget to visit my daily steemmonsters giveaway posts for standing a chance to win cool sm cards.