As I'm sure most of you are aware we are quickly approaching Winter Break here in the US, and with it friends and family will become the largest priority for our development team. Hopefully, we will be able to find time to update everyone on the progress (if any) these next few weeks.
Here are a few screenshots from Godot, the game engine we selected for the project. These are all very early W.I.P shots all images and designs are subject to change. For more information about Godot check out their website here.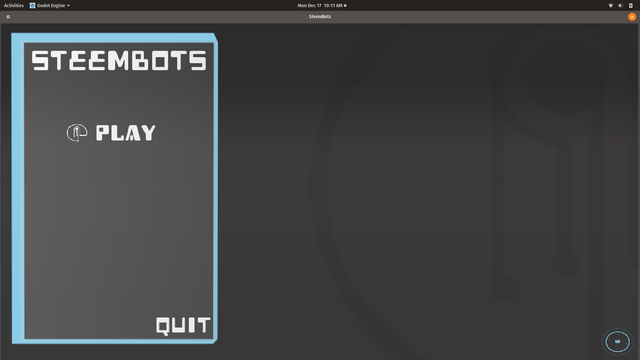 Startup Menu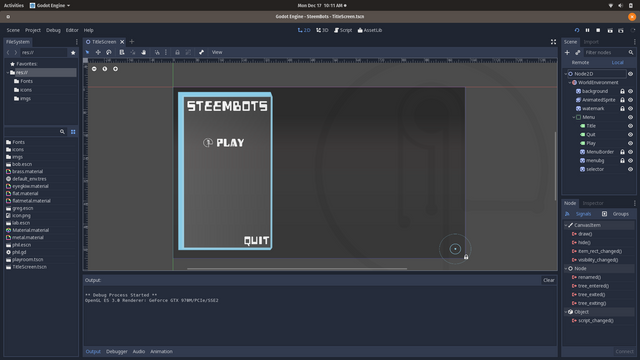 Editor view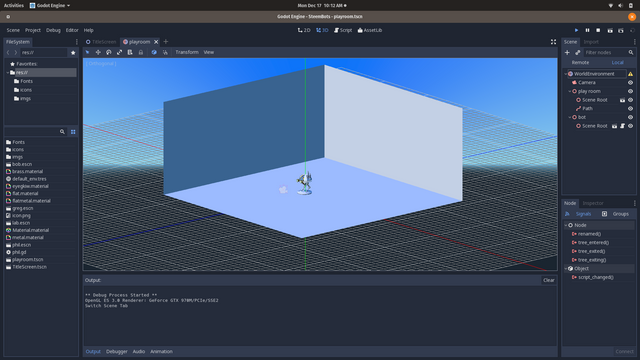 3D editor view
As you can see there isn't much to look at, at the moment. We are still working on the overall "feel" of the interface and the game in general. So while these discussions are still going on we are working on animations and tackling some of the more pressing issues that the game will face. Hopefully, we we'll have theses roadblocks cleared by the beginning of the new year.

If you want to find out more about STEEMBots there are some links below, and as always Follow me and @v-entertainment to keep up wit all the in and outs of my projects.
About
STEEMBots is (or will be) a free to play Monster Rancher inspired bot building game built around the STEEM blockchain and ecosystem. If you want to find out more about the project or how you can help check out our fundition page here. We are looking to fund it on a monthly basis and even just a dollar a month will go a long way to making the game a reality.