Belshina vs Dynamo Brest - Belarusian PL (Predict & Win)

Belshina Bobruisk and Dynamo Brest are scheduled to play a Belarusian Premier League match on 2020-05-03 at 11:00 UTC. Both of these teams are in danger of relegation by holding 2 of the bottom 3 positions. Dynamo Brest have managed to pull off a couple of victories so far, one of them over league leader Slutsk. Belshina have yet to record a victory this year, but they are no stranger to success in this league, winning the championship in 2001. In the last recorded match between these teams Dynamo Brest scored a 2-1 win.
---
2020 Belarusian Premier League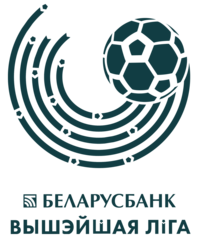 A total of 16 teams compete for a Champions League qualifying round.
Standings
| | 14 | Dynamo Brest |
| --- | --- | --- |
| | 16 | Belshina Bobruisk |
Images linked from wikipedia.org under fair use guidelines.
---
Which team will seize the day and score a victory?