Chess is a very interesting board game. I believe this game has been around since thousands ago and started in India.
Well, I just played a chess game with some one from USA named warcloud and I won the game! :-)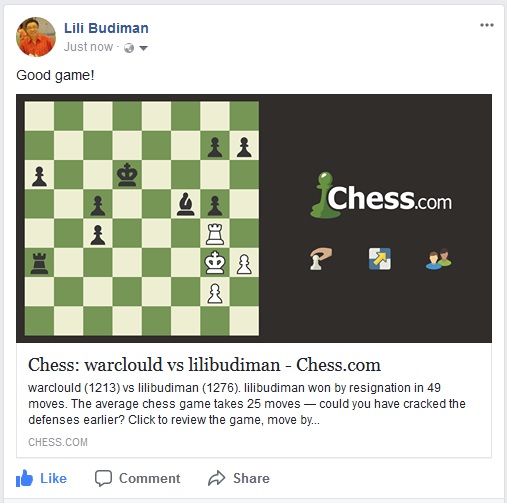 Credit: Chess.com
I think it will be great if Steemit.com too has a series of games on it, like Facebook has some strategy games like chess, Tower Defense, etc.
Imagine if we got paid let's say $30 every time we win a game on Steemit! :-)
Cheers,
@lilibudiman