Firstly, thanks to the people who have agreed to promote this new TULIP game; I think we have enough now.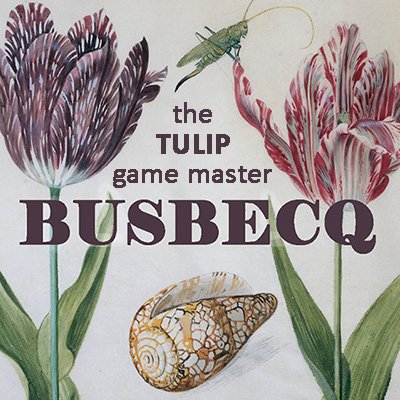 Today is the 3rd contest to win some free TULIPs and set you up to make some money in the trading game starting next week.
Below is a simple question; just give the answer in a comment.
One of the skills in trading is the ability to turn a profit even though nothing particularly exciting appears to be happening. Many of the tokens on Steem Engine are thinly traded and will often display a broad spread between the buy and sell orders. What may appear as an anomaly, or annoyance, to the casual token-holder is a chasm of opportunities to the canny trader. By building a bridge across such a gap, a trader can give the illusion of a market working in harmony with the alleged principles of supply and demand. And yet, it is an illusion. Buyer, and seller, beware.
Except, there is no illusion, no magic or sleight of hand; there is information, where to find it and what to do with it. The spectator is always at a disadvantage; become the explorer.
More details in the coming days. Scheduled start is Thursday 8 August but this remains provisional.
OK, time for the contest question.
---
TULIP Contest Question 3
A book published in 1841 became, till recently, the chief source of information regarding the economic bubble that is known as tulip mania.
What is the name of the author and the full title of the book?
Easy!
The first correct answer will receive 50 TULIPs for free.
The next 10 correct answers will receive 20 TULIPs each.
---
Back tomorrow!
Busbecq
TULIP game master
---
---
Building Steem's Fintech

[BUY MAPR] - [READ MAP REWARDER]

[BUY MAPXV] - [READ MAPXV]

Plus Some Serious Funtech

ONECENT: The First Strategic Token Investment Game (STIG)