The results for the Days of the Week Amidakuji are in!
And here they are.
---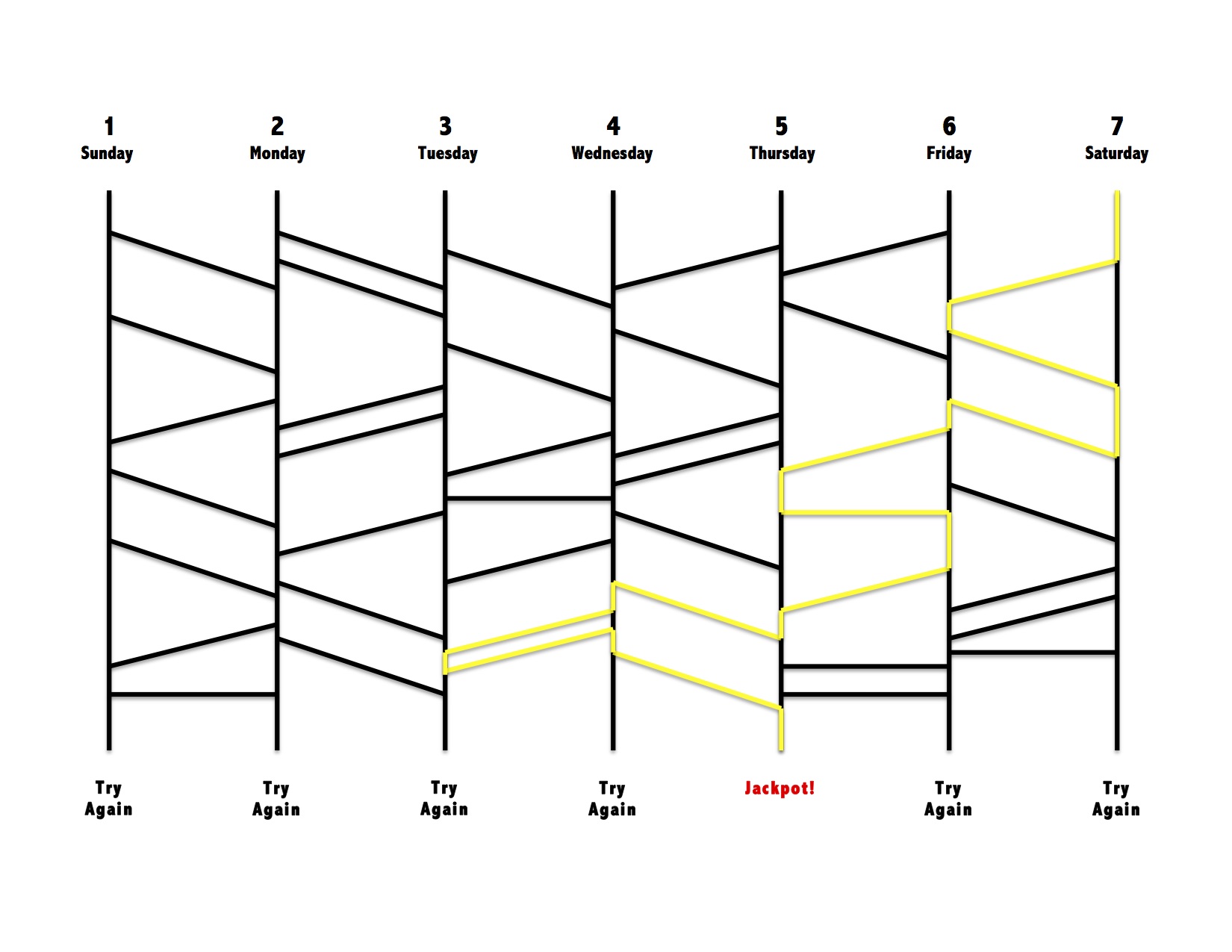 ---
Surprisingly, the majority of you chose Monday. I don't know if so many of you chose Monday because Mondays really are your favorite day of the week, or if you chose Monday because you just thought it would be the winner. Whichever the case may be, I kind of expected Monday to be the least popular choice because, well, where I'm from, Mondays are generally considered to be bad back to work days .
---
With that said, it's time to announce the winner. A big Congratulations goes out to @busser for choosing Saturday.
@busser was the sole winner this week and will soon receive the full jackpot of 4.503 Steem Dollars and 4.085 Steem Power. While this week's jackpot wasn't as big as the other jackpots of recent weeks, I hope you still enjoy your prize @busser.
---

---
To all of you big and small voters out there who are supporting this Amidakuji,, I can't thank you enough.
Many, Many, Thanks!
---
To all contestants, please don't forget to join me again next week!