Thank you all for playing. The results are posted below.
---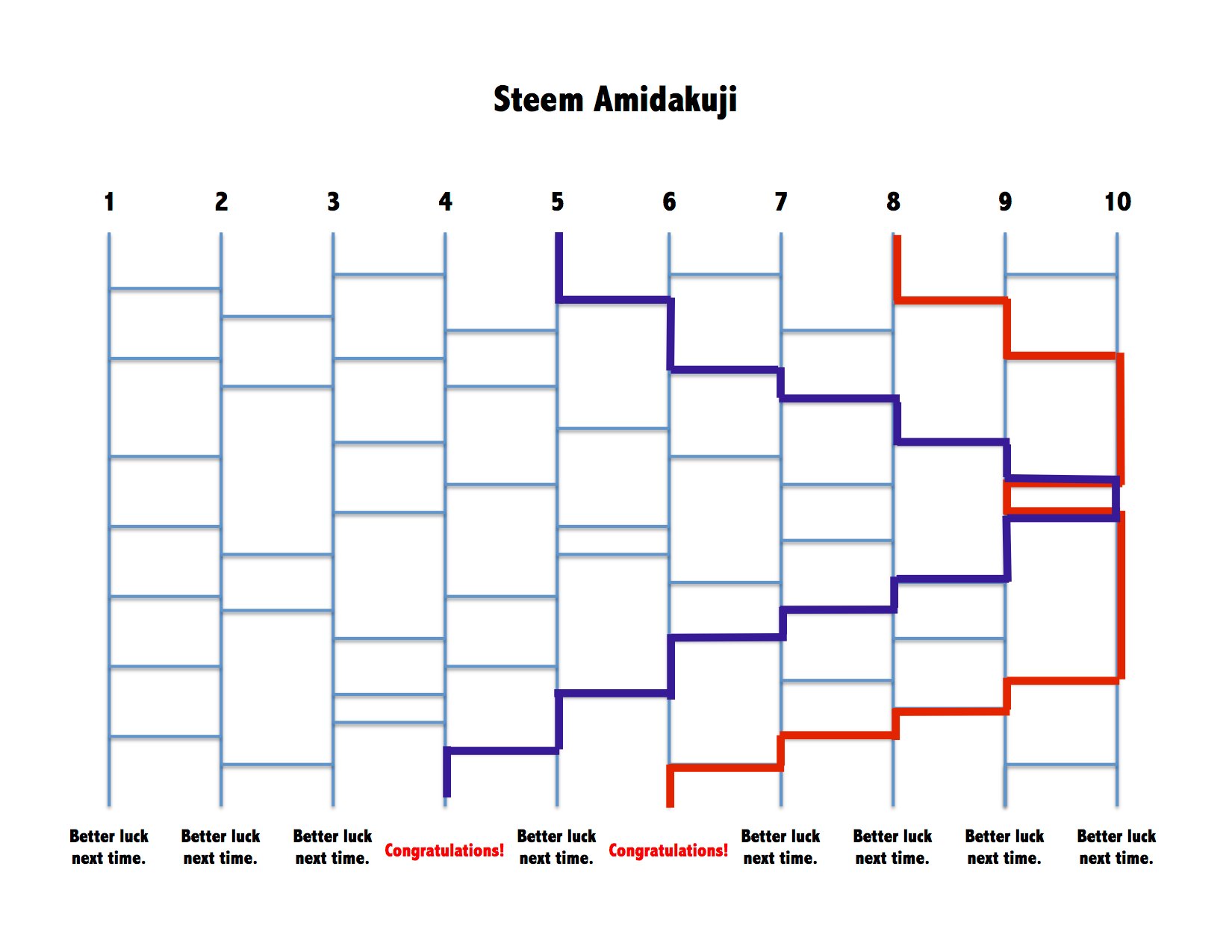 ---
A big congratulations to the three lucky winners, @lennstar, @liliana.duarte, and @faraicelebr8! All of whom split the contest's total payout of 20.676 steem and 3.804 SD, meaning that each winner took home a reward of 6.892 steem and 1.268 SD.
---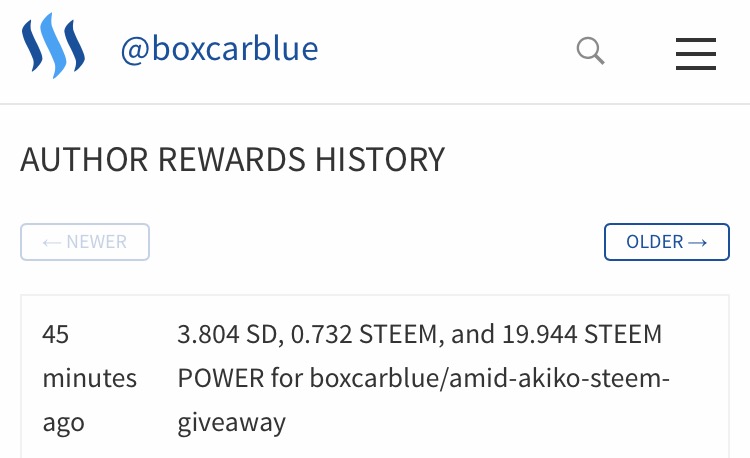 ---
If you would like to play again, tune in next week for my third Amidakuji steem giveaway. I am planning to post it some time next Tuesday, the 28th (Japan Time--which might be the 27th for some of you).
If you enjoyed this game, please tell your friends about it. The more participants who get involved, the bigger the pot will be and the more complicated the Amidakuji will become. Also, please consider upvoting this results post to reward me for the effort involved in bringing this game to you.
---
Thank you for playing. I hope to see you again!