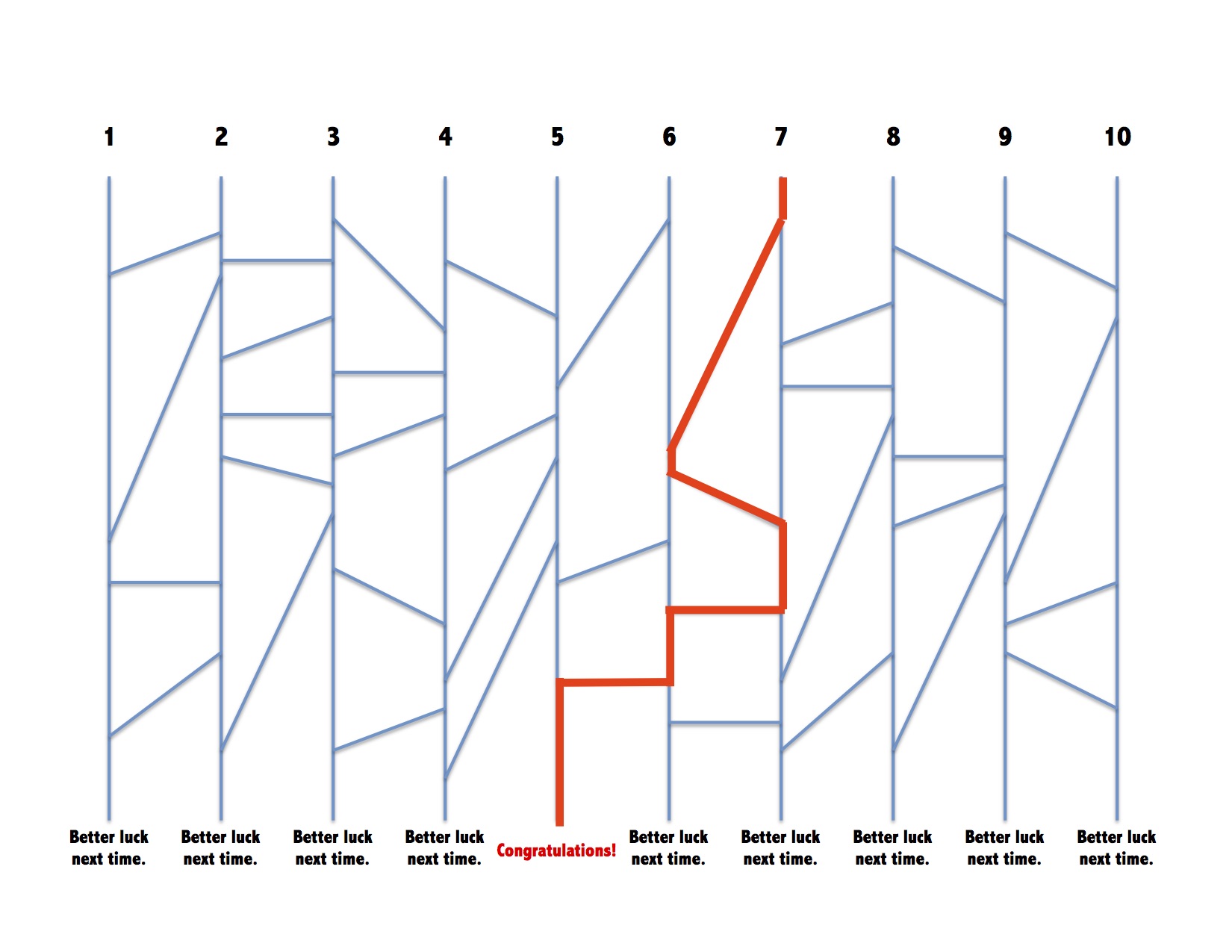 ---
As always, thanks to everyone who played. This week's winner is @lakshmi.
With the carryover of Amidakuji #5's jackpot, @lakshmi received a total of 3.98 SBD and 9.763 Steem Power. With the price of Steem on the rise, that's a nice little payout.
I hope you're all enjoying the rise in Steem's value as much as I am. Maybe the next Amidakuji jackpot will be through the roof. Tune back in on May 23 and try your luck again.