Roger Ver launches Bitcoin Cash Games online casino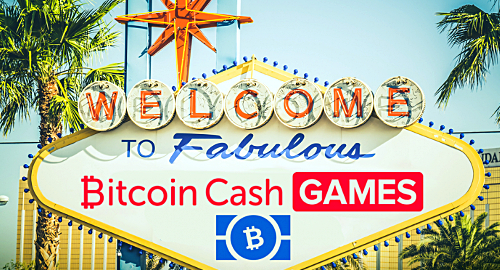 Longtime cryptocurrency advocate Roger Ver has expanded his online gambling site to accept Bitcoin Cash (BCH) wagering.
Last September, Ver's cryptocurrency portal Bitcoin.com launched Bitcoin Games, an online casino platform that utilized the old legacy Segwit Bitcoin (BTC) token. The platform has now branched out with a BCH-compatible variation, Bitcoin Cash Games, offering the same online casino experience but with vastly lower fees.
As Ver's official announcement of the launch stressed, "the BCH network and currency has proven itself to be reliable while also offering transaction fees so cheap ($0.01 or less) they are practically non-existent."
Bitcoin Cash Games' offering includes provably fair video poker, keno, craps, roulette, dice, slots and blackjack games, each providing a 99% expected return. There's also a referral program that allows players to earn up to 25% of the site's house edge by enlisting new players.
Usage of the platform (and its native Android mobile app) is entirely anonymous, and thus requires no registration. However, US residents are restricted to free-play action with 'test credits' due to our government's reliably paranoid regulatory environment.
Ver, who was affectionately dubbed 'Bitcoin Jesus' for his early advocacy of cryptocurrency adoption, has over the past year become an even more ardent advocate for BCH. These days, Ver might more accurately be described as 'Bitcoin Moses' for helping to lead his people out of BTC bondage toward the BCH promised land.
Bitcoin.com's decision to expand its online casino's reach to the growing BCH community was undoubtedly driven at least in part by BTC users' unwillingness to pay through the nose for every spin of the roulette wheel.
In fact, Ver might be better served by shuttering the original Bitcoin Games platform and redirecting its customers to links where they can convert their increasingly anachronistic Segwit BTC tokens for BCH, aka the cryptocurrency that people actually use.
What do you think?