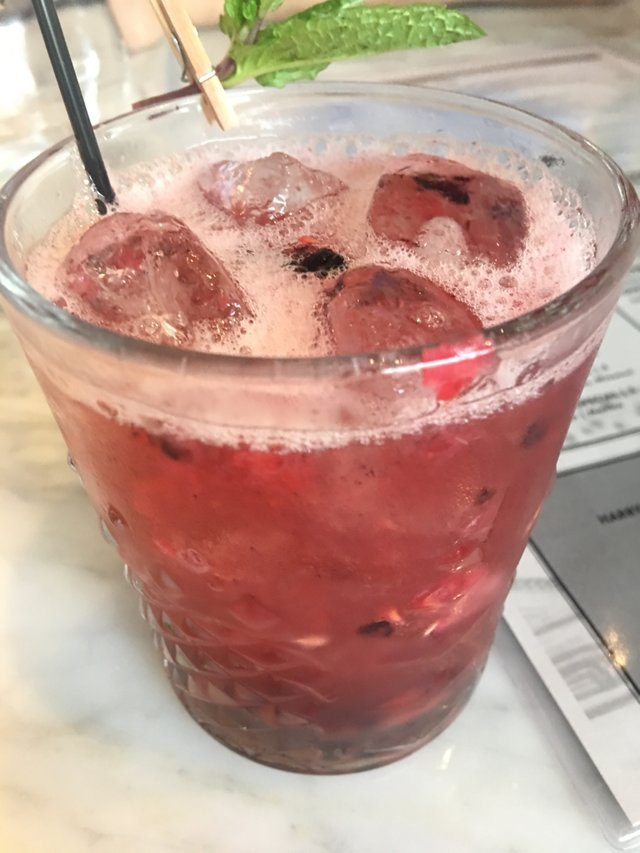 It's not everyday that I like to sit down and have a drink. In fact, it's been several months since I've had any sort of alcohol at all.
Alcohol is literally poison to our bodies. It slows down our nervous system and it slows down the internal processes that make us run efficiently.
On the flip side, alcohol is also the "social lubricant" - many business deals, conversations and romances begin with some alcohol-infused chatter.
It can also be really relaxing and enjoyable to have a drink or 2 in the sun.
Everything in careful moderation, am I right?
This drink is a called a Grand Pacific Smash and it's made with bourbon, lemon, berry and ginger!! 😎
---
What are you up to on this beautiful Sunday?