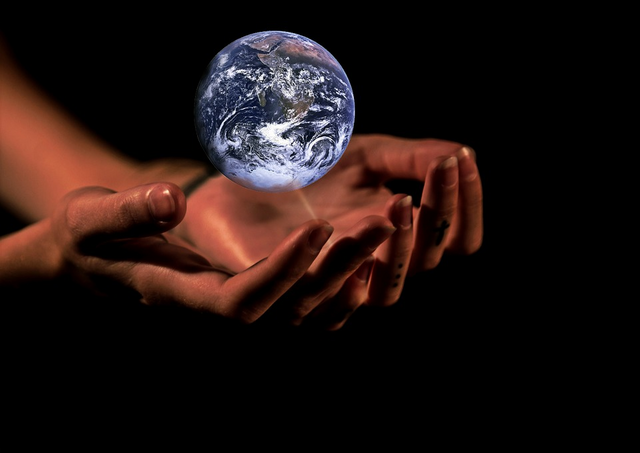 A lot of things have been going on in the world.. There's all types of political crap going on in general but things have also been changing a lot in the crypto sphere and Steem as well.
Change isn't always a bad thing. In fact, sometimes we're desperately in need of change. Sometimes change is the very thing between us and our dreams.
I've been wrestling with this idea of mental barriers for a while. There are a lot of things that I want to do in my life - a lot of things that I want to change about my life and how I live it - but these mental barriers have been keeping me locked down and in a sort of paralysis.
These mental blockades are keeping me from my dreams. It's not as easy as you think to simply break through them. I know you've experienced them before. They're hard to deal with and it can be emotional just to think about the implications they have on our lives and our futures.
In wrestling these blockades, I've realized a lot of things about myself and about mental blocks.
Overcoming these blocks happen in 2 broad steps (of course on the micro level there is a lot more going on, but this is a macro view):
The blockades first attain some cracks in the glass
The cracks slowly but surely degrade the integrity of the glass and then, the glass shatters and a whole new world lies beyond it
Giving an example of this in action would defeat the purpose I think. I think that you need to give it some thought on your own - what mental barriers have you wrestled with and broke through to the other side?
That moment when you realize that there are cracks in the glass is a powerful one. It's a moment when you realize what is possible. It's a glimpse into the future. A glimpse where you can see the opportunities that lie in wait on the other side.
Once that glass shatters, your world shatters along with it. Not always in a bad way. In fact, I feel like it's in a good way 90% of the time.
Whether your world shatters in a positive or negative way, 1 thing is very clear - your whole perception of reality changes. This is powerful.
If you can figure out what's holding you back (identify the mental blocks) and then work to just get a couple cracks into that glass, then you too can shatter some of the firmly held beliefs that you have about the world that are holding you back from achieving your dreams.