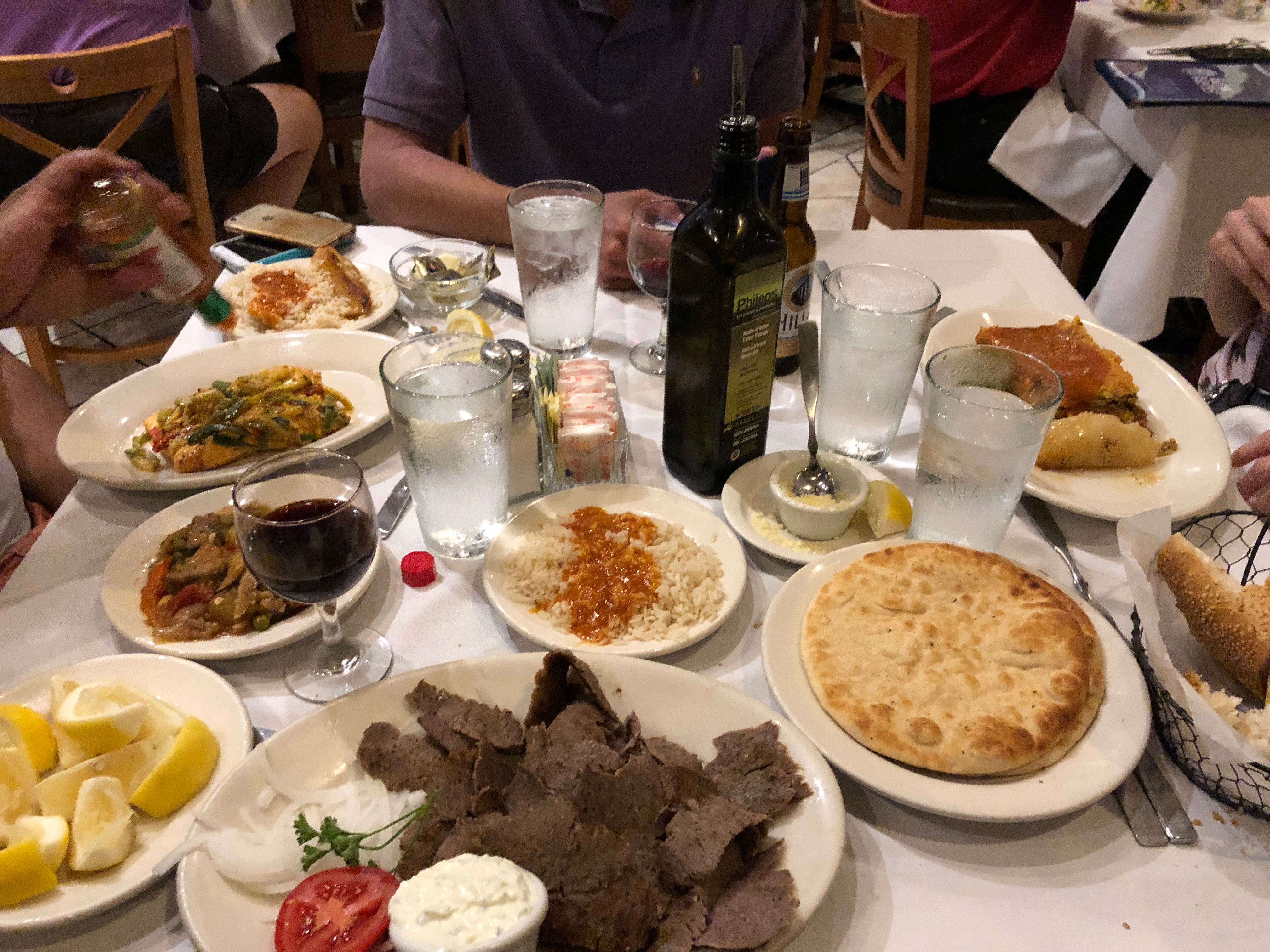 I was celebrating another birthday today, it was a fun one!
We enjoyed our favorite Greek Restaurant and all got our favorite dishes as well.
I got the lamb gyros with a side of rice and pita bread.
I forgot to get a pic of the dessert but it was a piece of tiramisu with a candle!!
---
I was trying to explain a little bit about how Steem works and I think I got through a little bit.
I was explaining that Steem is a decentralized platform that can support entrepreneurs to create DAPPS (Decentralized Apps) that can do virtually anything. The main use case is content - social media, videos, blogging, etc.
I explained that Steem is really intricate... I feel like I need to talk about it more because I don't have a lot of preset ideas about Steem when it comes to explaining it to people who don't know anything about it.
---
What do you guys think about this? How would you explain Steem to a "noobie"?