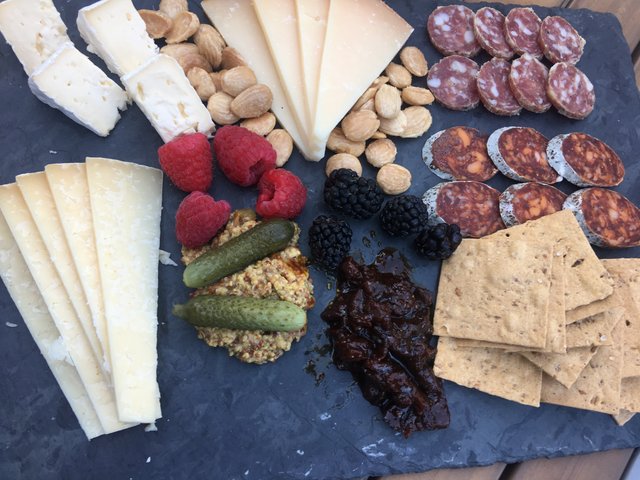 I've been hearing about this specialty Italian restaurant and outdoor bar in my area and I've been excited to try it ever since.
Me and a couple of my friends decided to take a little outing to this nice bar and check it out! It's got a fantastic wine selection and we ordered this appetizer platter for a small party (the pic above)!
It was absolutely incredible!! I'm so excited to have this little spot now, this will be my new go-to place to have meetings with people and convince them to learn about Steem!!!
---
Speaking of Steem, I was talking to my buddies about it again. Steem is fascinating to me and they can tell when we start any sort of conversation about tech that I love to steer it to the Steem department.
They were asking if there were any cool developments recently.
I said "hell yeah! Take a look at this!"
I whipped out my phone and showed them the Steem Monsters site. It was updated just a few days ago and it's looking superb!
It's better than I could have ever imagined it could ever be! The concept has become a full-fledged project and we still haven't even started the battles yet!
Further than that, I talked about my excitement for the D.Tube and DLive platforms. D.Tube especially as they've been doing some really interesting stuff with their curation "pools".
I told them that SMTs will be launched around March of next year and that that's going to be a complete game changer... It's going to radically change the way we interact with the blockchain!!!