If you are not aware, I sink a lot of time and energy into Steem and have done for about the last year and a half. In January I will reach two years on the platform.
There are many reasons for the effort in with some of the loftier and idealistic ones carried by the belief we are part of something important here or at least, could be. The more base reasons are of course the opportunity for a little financial freedom for myself and family. I see Steem as providing an opportunity to satisfy both my higher and lower goals to some degree.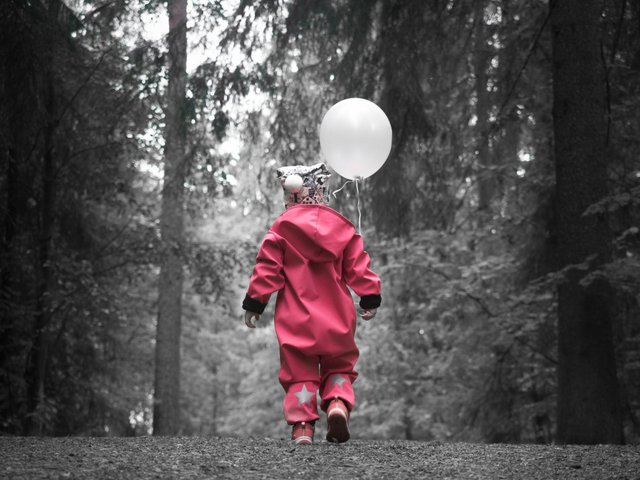 Me spending so much time here of course takes a toll on other factors of life and I am a self-employed consultant too. I see both of these things feeding each other and, a contingency in case either fails.
I am hoping to get into a position where I don't have to continually chase money while running from debt collectors and, if I can do that while being part of a community and helping some others do the same, all the better.
To find some stability which is currently not possible with my own business alone, I sink most of my many waking hours into developing content, answering comments and sitting in chats. If people have an image of someone that has nothing else to do than sit at a computer all day, you are imagining the wrong person.
I am pretty hard on myself and I push very hard when I recognize an opportunity because, I have missed far too many in the past. At what point will I learn that the easy path today makes the future more difficult, that shortcuts often lead to unwanted destinations? Well, this is me taking the long path, the one where sleep can wait, as can holidays and entertainment.
Someone stated yesterday "oh, you saw this and this unterview too" because of something I wrote. No. I don't really see anything, when would I have the time? The only times I make the time to be entertained is through the suggestions of others as I am rarely bored enough in mind to seek for something to do.
Entertainment perhaps for me is having the space to create something, not consume it. This isn't a judgement on others, we can all do what we want with the tools we have at our disposal. I don't have many tools, so I try to use what I have as effectively as I can.
However, at some point I am going to have to slow down on the creation and reduce the time spent so I can pick up other things, learn and experience more than the view of my laptop screen on my kitchen table. I have to also sometimes go to bed before 4am.
The time is hopefully coming though that I will get to a point where I am still able to satisfy my higher and lower order goals without having to burn the stick of dynamite at both ends. That time isn't now although, I am going to start pushing harder so I can get to sleep earlier.
The funny thing about being here is being able to view many of the different strategies people have to face challenge and the advice they give. I write from my experience and give my perspectives but, I don't tell anyone what I think they should do. Too many ask in my opinion but more should instead become their own authority and investigate and learn without looking for answers to be given.
In particular, don't take what I say as advice because I can only speak from my experience and only I and my wife know the workload, investment and costs of this particular opportunity so far.
I often get criticised for taking this too seriously but, I think if we don't take the things we think are important and valuable to our own future seriously, do we ever have the right to complain about our current position? We all got to today somehow, today is yesterday's future. Did you take yesterday seriously?
There is no future more important in this world to me than that of my daughter's at this time and I think I now have a chance to give her more of a chance. I never questioned if I would be a good father, the only fear I have is if I can provide enough for her to have the opportunity and space to discover her best self.
I see that my work here is another contingency approach because while I may have a chance to earn, I may also have a chance to be part of building a system that gives space to my daughter as well as other children like her. When I think of the future of Steem, blockchains and cryptocurrencies, I am looking long. Decades long.
Everyone has answers of what needs to change now but the question should be asked first, where do we want too be? and then, act now. What people will generally find is that the road to where they want to be is filled with a lot more work than they are currently putting in and often, the work is in places they are currently avoiding because they aren't enjoyable.
This life may be meaningless but it doesn't mean it need be without purpose. When people continually say, "I don't know what I want to do with my life", I think, Why not?
If they see it as a problem, perhaps they need to get a bit more serious and, find out. The choice is theirs if they do or don't but, nothing is free and no one can hand it too them.
Taraz
[ a Steem original ]
(posted from phone)