Hi.
This is voting post for contest: Meme and stick figure contest
As I promise to make voting post on 10th of this month here it is.
Because there is only one contestant that made proper post for this contest there will be no voting :(
But the winner should be properly awarded:
Reward (please understand I'm a redfish here and don't have a lot of Steem)
I'll make voting post and one person who has the most of your votes will receive 0.5 Steem + 25% of this post reward and 50% of the voting post (10th February I'll make a voting post).
I'll Select one person and give him/her 0.5 Steem + 25% of this post reward.
I will combine this two awards.
Without further ado here is our winning post:
https://steemit.com/aceh/@shyal/stickman-and-his-girl-badluck-begins
And author of this beautiful post is: @shyal
As promised here is the prof of payment to the author for both awards: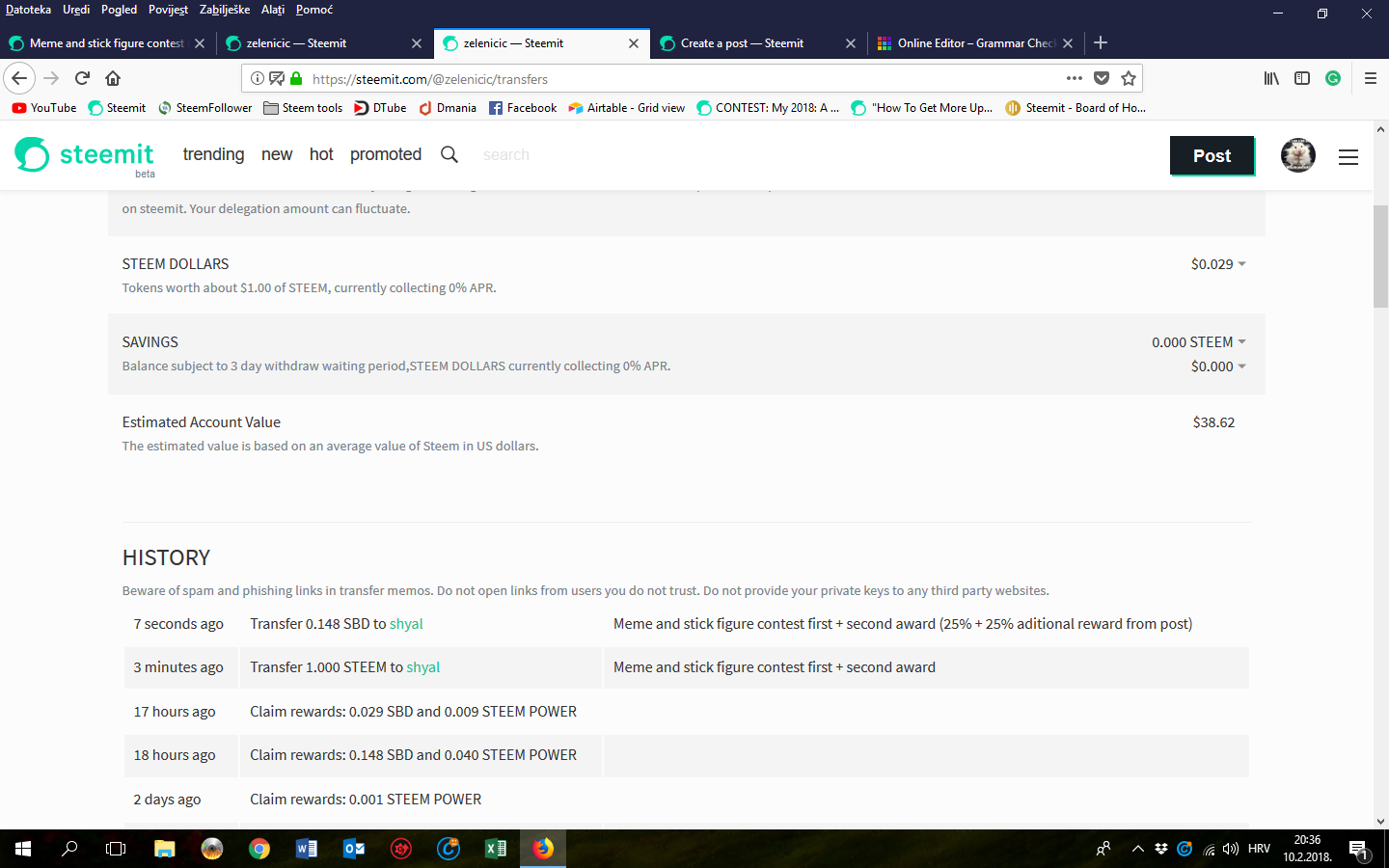 That doesn't mean the author did pore work or that his post shouldn't be awarded. I am asking you now to support the author @shyal and show him how much we love his work
(He still needs to get 50% award from this post).
Upvote and restream this post to maximize his payment.
Follow @zelenicic, consider sharing, commenting and UPVOTE if you like it.
Thank you so much!
All images and text published in this post are my original unless otherwise stated.
Pictures and images: Here posted pictures are my screenshot edits form site https://steemit.com
This is a proper way to build Steemit