Ahoy mateys! Revered Rum, literal pirate and world renowned love guru, here with a special arrrticle for ye today! Now I know ye probably consider good ol' Rev a prolific wordsmith, and in most cases ye'd be correct, but sometimes even I run into a spat of writer's block.
As I sat in me luxurious captain's quarters aboard The Maiden's Desire wracking me brain over what I could write, it hit me! I had @underground ask me fer dating advice, recently, and wanted to know how I met me wench.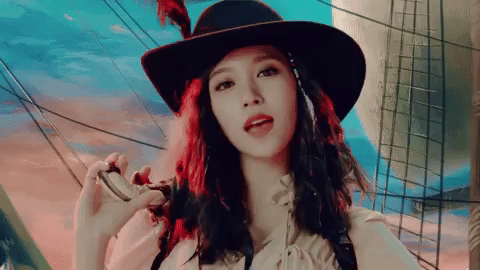 Well werry not, Undy, I'll be posting me entire online dating profile I used on www.piratesonly.com (now defunct at the bottom of Davy Jones' Locker). Maybe ye can learn a thing or two from the master of romance himself: me.

Ahoy lassies! Reverend Rum, ordained minister and literal pirate, here lookin' fer love and companionship with me one good eye. I'm the captain of me own ship, The Maiden's Desire, but I don't let that power get to me head. I'm a good and fair leader, and me crew respects me to lead them wherever we may go.
While I happen to be quite the successful privateer and find it rather enjoyable, me real desire is to meet a good woman with whom I can spend me life with and settle down, or sail and adventure across the 24 Seas.
Me ideal date would be a night at the theatre seeing a good show with me one good eye, followed by coffee and then protecting y'er honor in drunken sword fights and pistol duels.
Interesting fact: Me peg leg is wooden. Not opposed to gettin' freaky with it.
Likes: booty, long walks on the beach, rum
Dislikes: scurvy dogs, salty landlubbers, tomatoes
Dealbreakers: must love parrots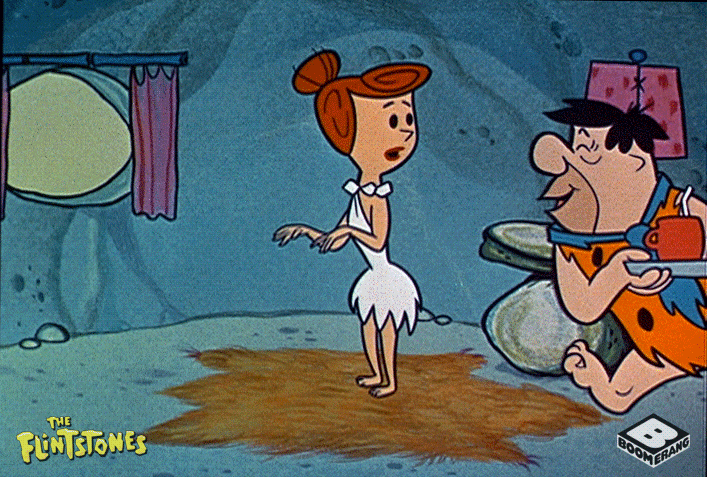 Well as ye can see, a short but sweet and to-the-point profile. Keeping y'er profile concise can do wonders, but that's only the first step. This is just the pre-first impression, mateys. Just remember to be truthful and polite. I know that ain't somethin' us pirates are known fer, but the romance game and the freebootin' game are totally different.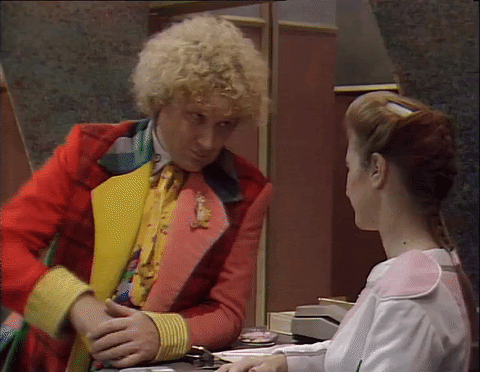 Need advice? I'd be more than happy to proffer me knowledge about romance with ye and answer any questions you have in the comment section of this arrrticle! Or ye can always tag me in y'er own arrrticles and I'll come with answers.
Until next time, me 'earties! Keep y'er heads up.

Sources: https://giphy.com/gifs/doctorwho-doctor-who-colin-baker-sixth-7EcJUK3l9YB2w, https://giphy.com/gifs/kpop-k-pop-twice-xUySTMRPPFEBaS2vpC, https://giphy.com/gifs/42BsuUNl1GrjJNIWvy