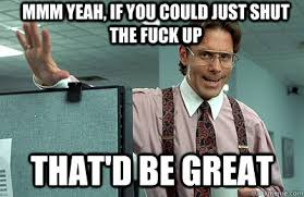 source - http://www.quickmeme.com/meme/3uuvab
Had to share an observation that has just pooped into my brain.
I've seen satires, showing how ridiculously reckless people are, when it comes to posting their personal lives on Facebook. The one's I have seen are a bit serious and meaningful. Not the one in my head though...
If Facebook was your best friend, it would definitely be one of those friends, who never knows when to go home.
Always there never going to sleep and sounding a lot like this....
Not far off the mark.
Good to Giggle
Rebel Dan