My First GIF...!
---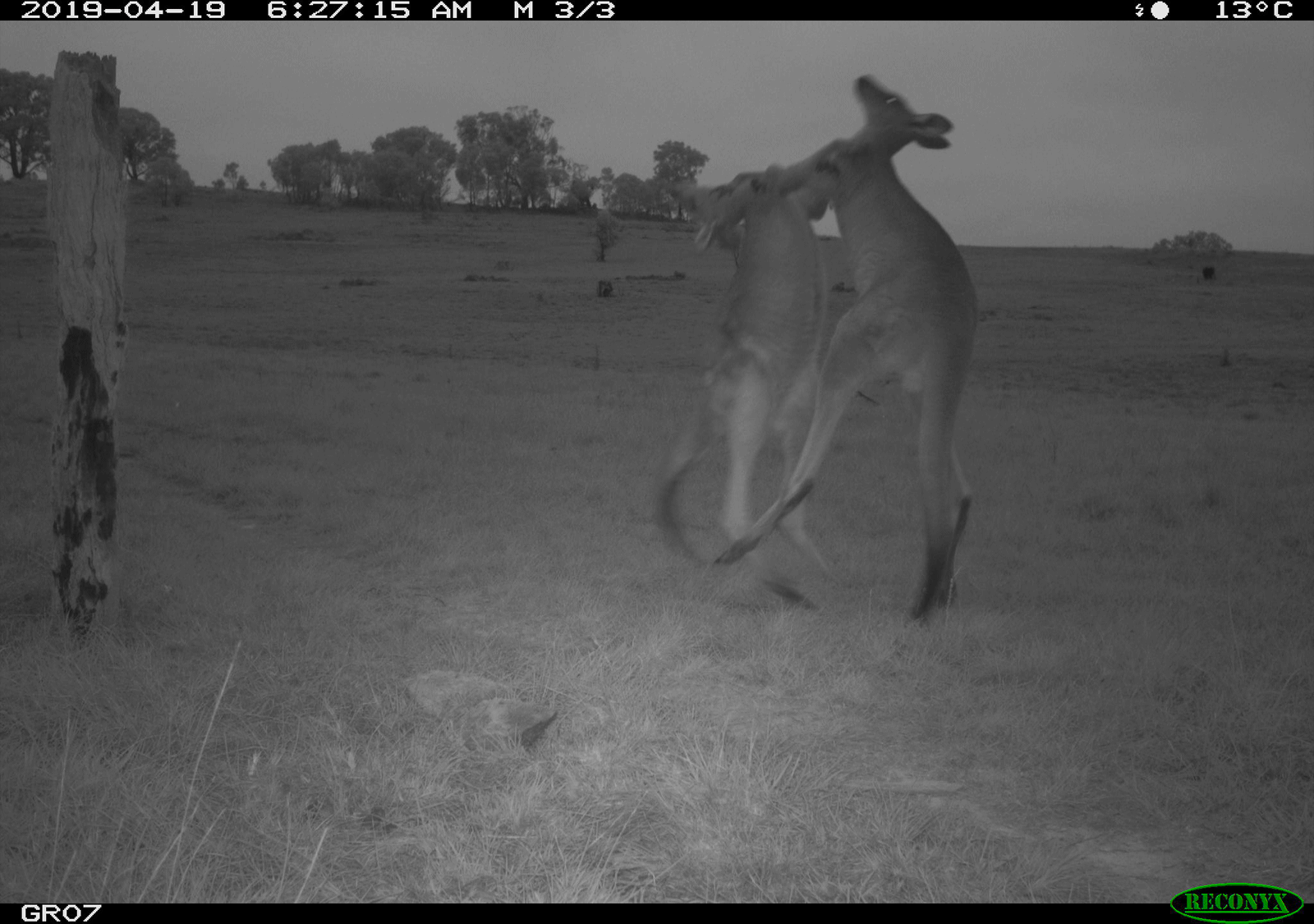 ---
Whilst attending to some of my volunteer tasks recently, I came across some interesting wildlife photos from a sensor-activated camera that I found rather amusing.
So amusing, in fact, that I thought they would make a good GIF...
Well, maybe not a good GIF but a good one for me to practice with, at any rate.
Initially, the sight of two Roo's fighting was hilarious on it's own but to think the whole thing was all caught on camera just made the whole fight even funnier...
After placing all the frames in chronological order, I noticed that the brawlers took a little break mid-fight which gave me a really strong feeling of Déjà vu...
Feeling like I recognised that pause...
I know I've seen that mid-fight pause before... but wha...?
Ah yes, now I remember... lmao
Anyhoo, hope you enjoyed my first GIF and even though it's very (very) basic, do I need to say how accomplished I'm feeling right now..?

Thanks for stopping by and reading my post, I really do appreciate your time.
And remember to keep smiling, it makes people wonder what you're thinking...!

If you enjoyed reading my post, please follow, comment and upvote.
All photos, stories and graphics are my own work unless otherwise noted.


Make your own steemitboard footer with this post by @arcange
Last update: 23 July 2019

Proudly representing


Proud supporter of @steeming-hot