Fungi Friday - Strange Coral
It's been warm and rainy here in Illinois and the coral fungi has hatched out everywhere.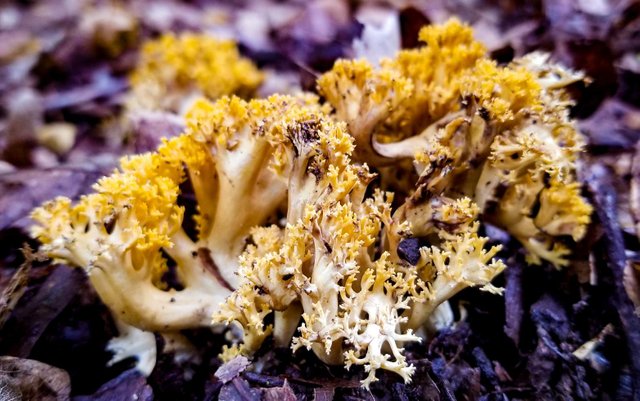 This is a new find for me I know its a type of ramaria though I just don't know its exact latin name.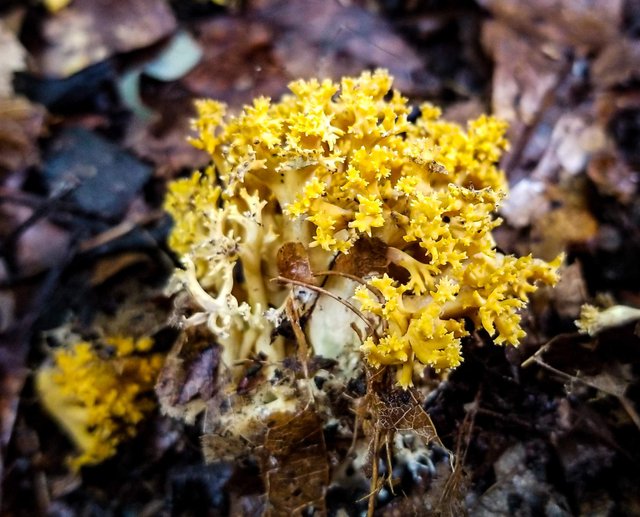 Here's another shot of the strange coral fungi, I wonder if its edible...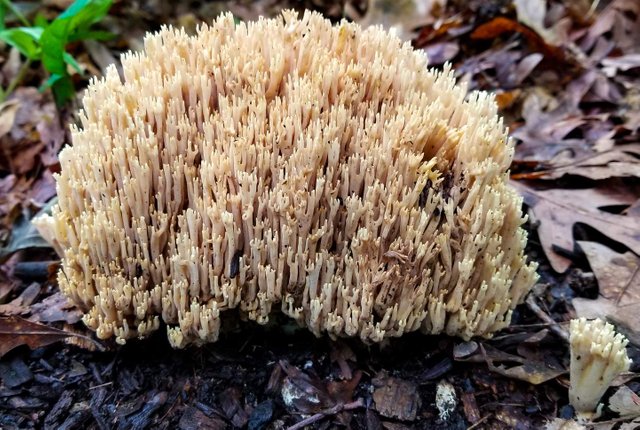 This ramaria resembles crown tipped coral though this one lacks the tiny crown tips at the top. The locals say that the Amish eat this but I've read that it can cause stomach aches. I also took a tiny nibble and it had no taste to it.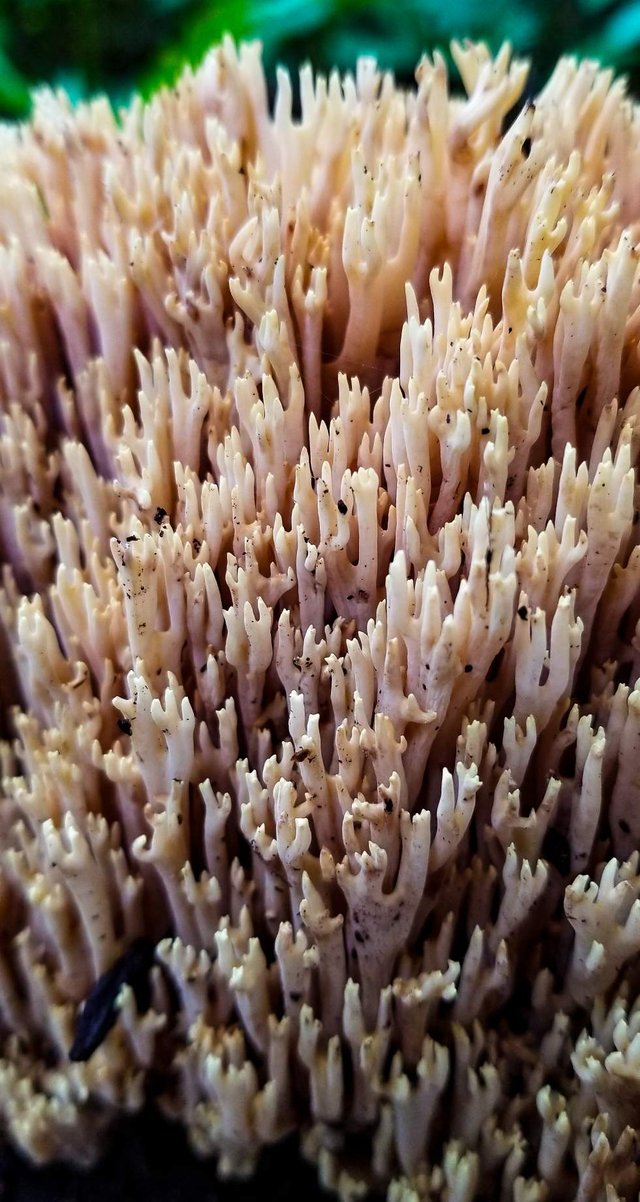 Here's a closeup of the ramaria. Note the blunt ends. This looks alot like crown tipped coral from a distance but lacks the little box crown on the top.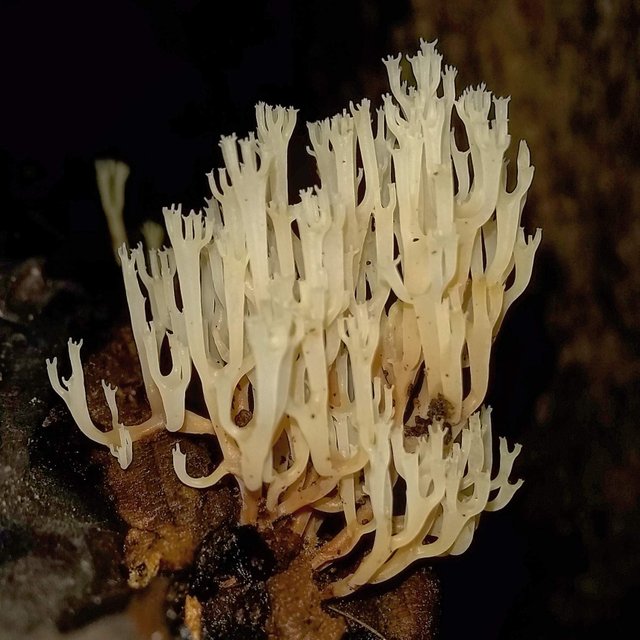 Here's what crown tipped coral actually looks like. It also only grows out of wood rather than earth like the previous fungi.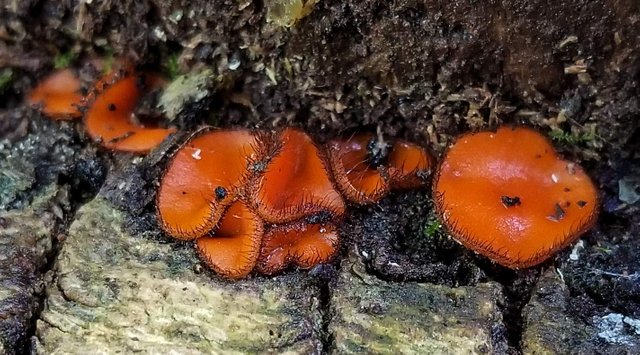 This is also a first for me, eyelash cup fungi aka Scutellinia scutellata.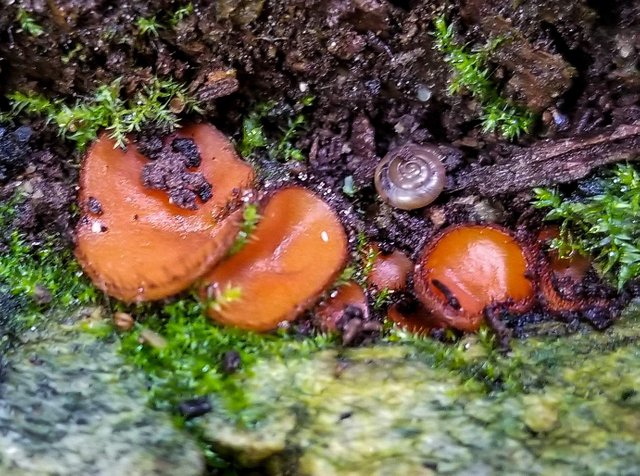 Its a tiny fungi that is easy to overlook. Fortunately they are bright red.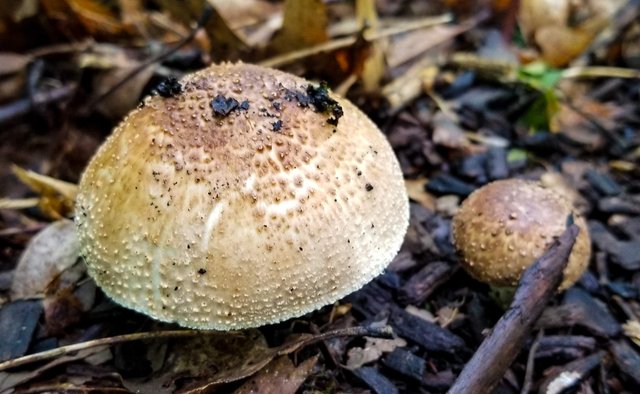 Here's some kind of amanita my best guess is an Amanita daucipes aka carrot-foot amanita though this is just a guess.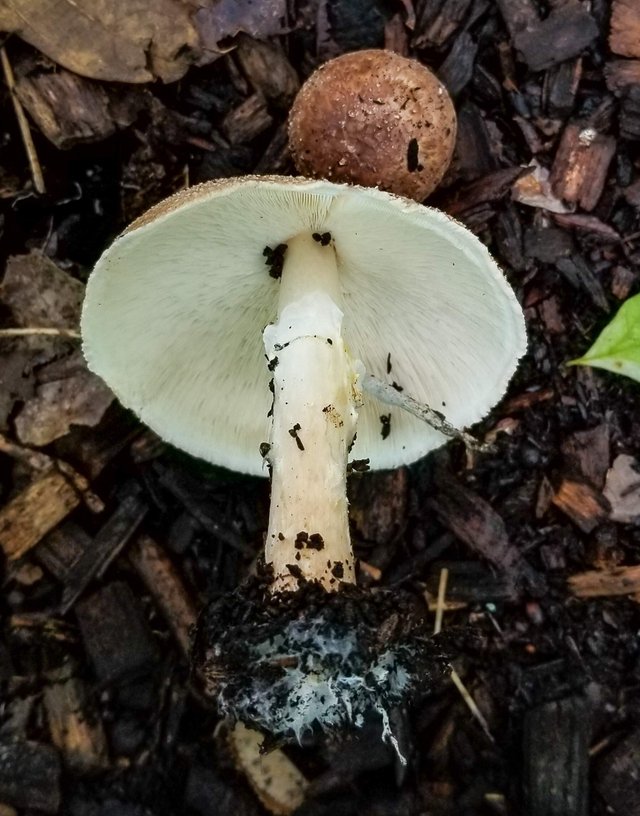 Here's the bottom of the amanita. Happy #fungifriday @ewkaw
Posted using Partiko Android