My place is hot and dry and the only time we see many mushrooms is during the height of the rainy season. So here are a few that tend to pop up on lawns and in my case, plant pots and flower beds.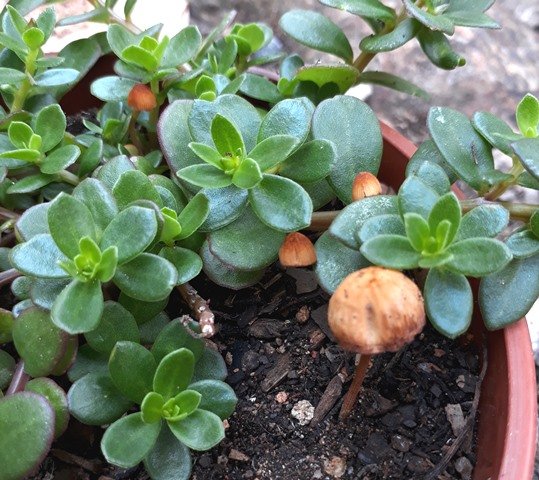 In among the Portulaca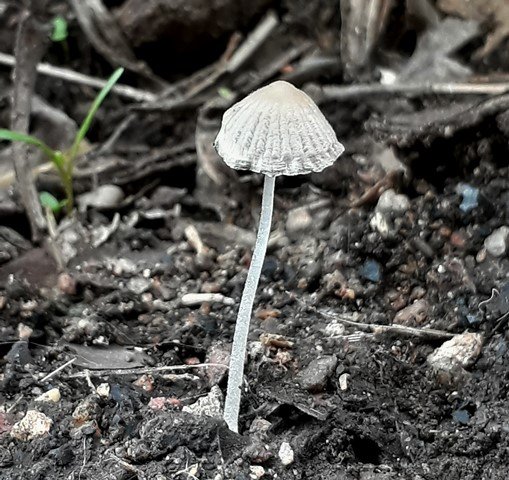 In a flower bed. Somehow this one almost looks like a black and white shot although the little green bits aren't the result of editing.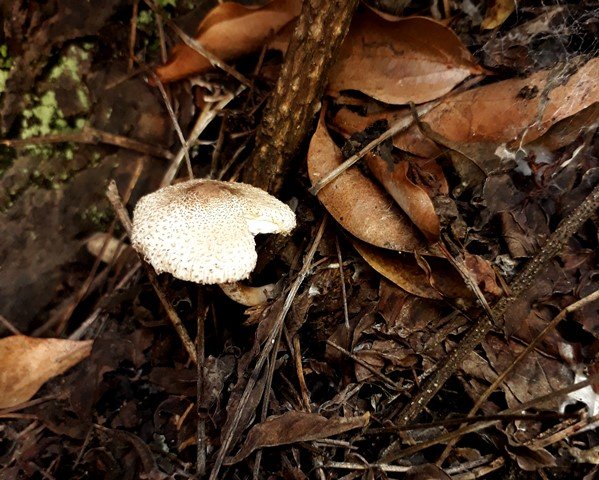 This one is the only large mushroom I have ever seen and it sprouted in the only place which is cool and shady enough for a mushroom to thrive. I would probably have more mushrooms if I had an actual lawn but when I moved in, the backyard was a dustbowl and I can't see the point of wasting water to maintain one in our drought-stricken climate. I would rather turn most of it into a rock garden with succulents and put in paving stones to create walkways and let a tough indigenous grass slowly colonise the wasteland.