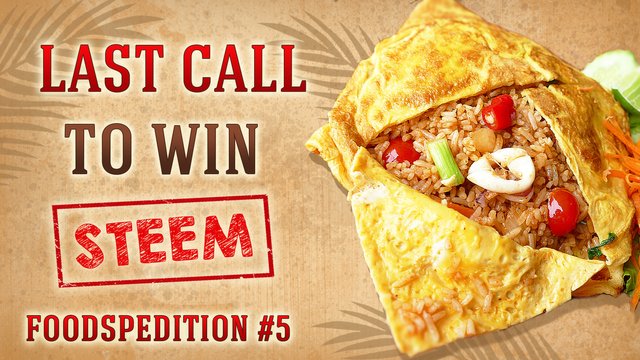 Only until tomorrow, until midnight you can show us breakfast from you country and win the STEEM!
The rules are simple! Show us the photo of breakfast that comes from your country, write its price and describe it briefly! I will choose and award the 3 most interesting entries, and their authors will receive a prize in STEEM! In this round we got 6 STEEM in the prize pool!
Check the details and post your entries in the contest post!
Just click here ⤵

To this round of FOODspedition already joined 12 food lovers!
Check out their entries!















🔥 There is only one day left until the end of this round! 🔥
Don't wait and add your entry under the competition post now!

You will find it here ⤵







All funds collected under this post will be transferred to
STEEMtruck Project account.

Support STEEMtruck via Fundition.io