Dear Steemians,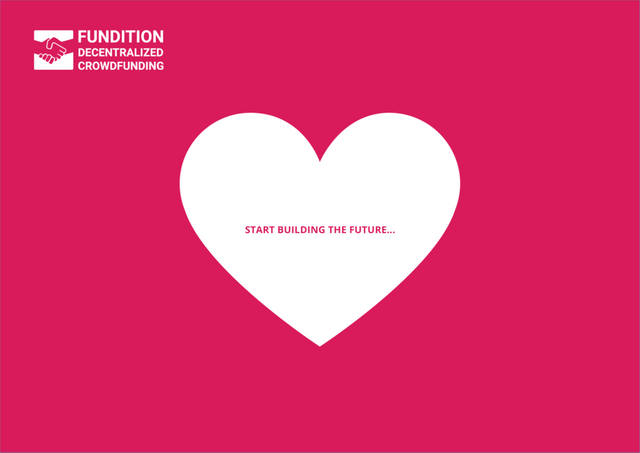 This is the 10th update post for the Fundition.io project I have created with regards to the fundraising for flood relief activities in the form of the donations to the Chief Minister's Distress Relief Fund in the South Indian State of Kerala with a link to the Fundition.io project: https://fundition.io/#!/@coolguy123/9a52q7rmd
Just to update you all, I will use this post exclusively to update on the details of donations(Steem and SBD) and amount realized in the for of support through upvotes.
Here is a screenshot with the post payout updates for the posts related to this project.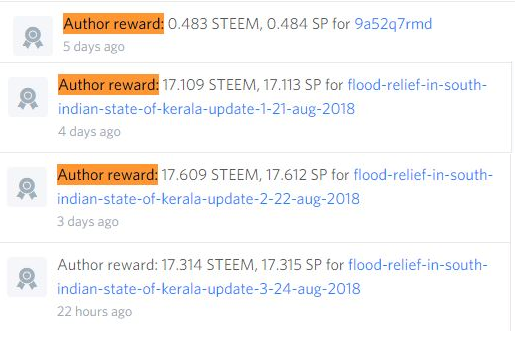 No prize for guessing the biggest supporter of this project as it's obviously the @fundition which has constantly supported this project with bigger upvotes and stands at first position by a huge margin with total upvote values close to 95% of total upvote values.

We had third donation today from @enigma84 who joins @siamcat and @oodeyaa as part of donors to this project:
The details of donations are as below:
So, here is a screenshot with the transactions for the above said donations.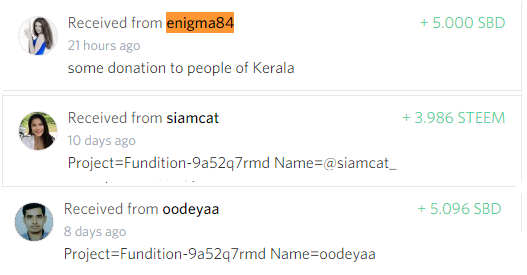 Apart from the upvotes from @fundition and donations mentioned above, we have upvotes from many people which cannot be captured in a screenshot as the number of people is more and the consolidated upvotes and amount details can be seen on the fundition.io with this link: https://fundition.io/#!/@coolguy123/9a52q7rmd/backers
I would like to thank @fundition for giving me an opportunity to create this project and also for upvoting the updates posts with it's huge upvotes and all others who have donated and upvoted the posts constantly and have been the backbone of this project.
The actual goal of 1500$ is still far away as the amount that can be realized will be about one third of actual value of upvotes we get and hence, I hope this update mentioning the @fundition and others who have donated and upvoted encourages many more people to come forward and support this project.

Sounds interesting? Here is the link to the project which can be used for donations and for support: https://fundition.io/#!/@coolguy123/9a52q7rmd
Once again, thanking all from the bottom of my heart.

Thanks for the votes, comments and resteems.
I am a proud member and supporter of below communities:

Do you use eSteem?
eSteem is a Mobile📱& PC💻 app. for Steem with great features. Also, you get Incentives posting through eSteem apps.
eSteem Spotlight; eSteem provides rewards for it top users in Leader Board with most Posts, Comments and Highest Earners.
---