Dear Steemians,
This is the 16th update post for the Fundition.io project I have created with regards to the fundraising for flood relief activities in the form of the donations to the Chief Minister's Distress Relief Fund in the South Indian State of Kerala.
Here is the link to the Fundition.io project I have created: https://fundition.io/#!/@coolguy123/9a52q7rmd
Updates Today:
We have some good news and few few bad news as well for today.
The good news are all related to inflow of funds.
Kerala state government has named couple of ministers to be traveling across Kochi district by next week in order to raise the funds to Chief Minister's Distress Relief Fund, the one for which this fundition project is also doing this fund raising.
In the more good news, the Indian government has confirmed again today that, more funds will be released to Kerala once the full damage estimate is done.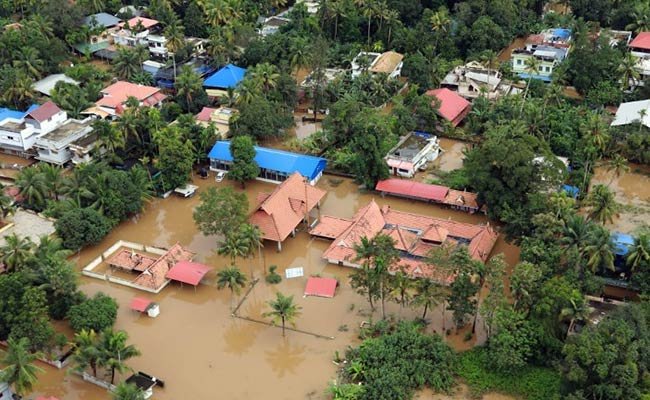 Source
Kerala Chief Minister today confirmed via a twitter message that, as many as 2,47,566 families have been paid with INR Rupees 10,000 each as part of financial assistance announced for flood relief activity.
He also confirmed that kit distribution is completed except for 2 districts Thrissue and Malappuram.
As per earlier statements, an assistance of INR Rupees 4 Lakhs(0.4 million) will be provided to those who lost their house.
In an important step, the state of Maharashtra has shown interest in adopting the some of the flood affected villages.
Meanwhile, the United Nations Secretary General, Antonio Guterres expresses his concernes over fast changing climate in reference to Kerala floods and wildfire in California and confirmed that climate change will be the main agenda when UN General Assembly opening session.
Onto the bad news, there are cases of Dengue being reported even as the state health minister and team of doctors are trying to control the rat fever.
Although there weren't many new cases of rat fever reported, this new concern of Dengue will be an added burden and challenge to the doctors.
Updates on project donations:
As of now, the project has been funded with 481$ out of the first goal of 500$ as we can see in below screenshot.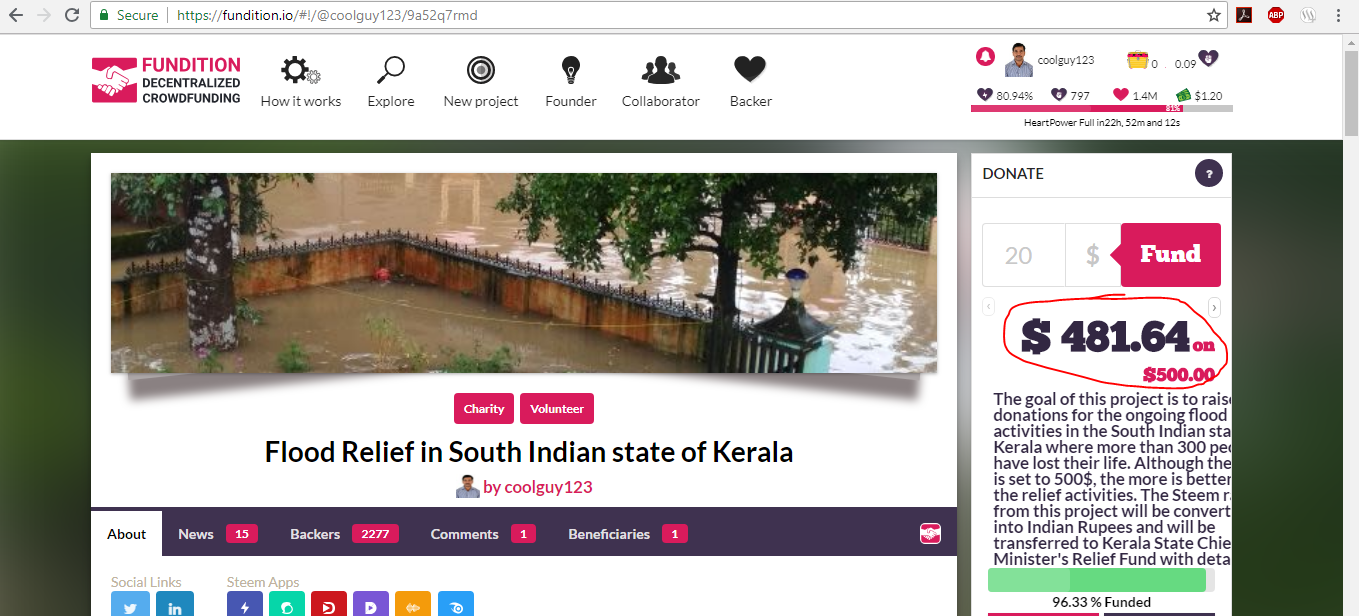 As always, I would like to thank team @fundition and fellow Steemians for their continued support on this project.

Thanks for the votes, comments and resteems.
I am a proud member and supporter of below communities:

Do you use eSteem?
eSteem is a Mobile📱& PC💻 app. for Steem with great features. Also, you get Incentives posting through eSteem apps.
eSteem Spotlight; eSteem provides rewards for it top users in Leader Board with most Posts, Comments and Highest Earners.
---