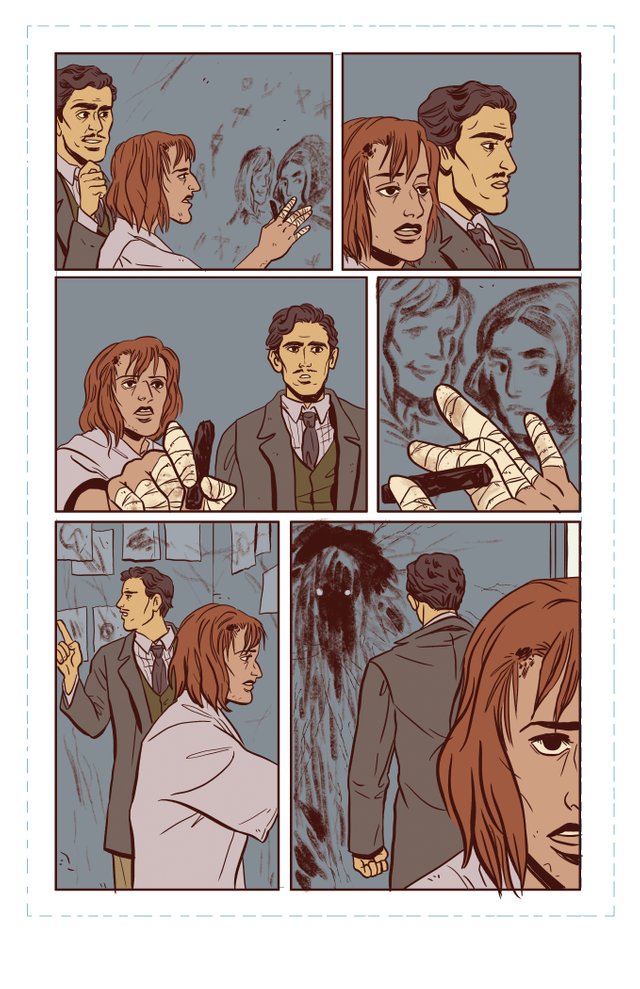 Hey, all! My comicbook sleeves were delayed so I havent been able to get the comics mailed out yet, but I should be able to begin today.
In more exciting news, "Ithaqa" Issue 1 is officially going to be carried in our first brick and mortar bookstore, Little City Books in Hoboken! They're only going to buy 1 at a time it seems.... but it's something!!
Also, as per my last post I have some questions I could use you guys to weigh in on in regards to shipping comics!
My questions are more along the lines of:
Is shipping things "media mail" cheaper than other forms? I know comics are usually banned because of their advertisements, but Ithaqa has no advertisements and may be eligible.
I just need a flat envelope for mailing things, because all our rewards are flat, is there a cheaper option than the flat rate priority mail envelopes? Cause that shits 7.25 dollars minimum...
Whats a good way to type up and print a BUNCH of shipping labels?
Anything else I should be thinking about?
Please check out our Fundition page - you can score exclusive rewards by contributing steem!
https://fundition.io/#!/@drwatson/zim8j667e/backers
Issue 3 Leaderboard:
@Fundition Contribution: $199.62
Council of Five:
@kommienezuspadt - $13.35
@smjn - $5.24
@katharsisdrill - $4.58
@Veryspider - $0.11 +$4.00 direct contribution = $4.11
@cryplectibles - $0.10 + $3.00 direct contribution = $3.10
The Council of Five will get to vote on which Ithaqa character (or characters) is featured in our steemit exclusive print when we reach 15% funding!
We have currently raised $246.01 towards our goal of $2,000, which puts us at 12.30% of our goal. When we get to 25% of our goal, we will unveil our next prize!
You can read all of "Ithaqa" Issue 1 here on steemit!
https://steemit.com/art/@drwatson/full-issue-1-of-ithaqa-comic
If you have any friends or family who might be interested in a Lovecraftian horror comic, please send them to our website to sign up for some free pages! https://www.ithaqacomic.com/contact-us/
Additionally, If you're new to this comic I strongly recommend you check out our instagram, as I'm currently uploading pages every day.
Instagram: https://www.instagram.com/ithaqacomic/
Theresa Chiechi's (The Artist @la-fumettista) website is here: http://www.theresachiechi.com/
Lucas Gattoni's (The Letterer/Logo Designer) website is here: http://bit.ly/LG_Lettering
Sign up to buy the comic on our website: https://www.ithaqacomic.com/
FB: https://www.facebook.com/pg/IthaqaComic/about/?ref=page_internal
Twitter: @IthaqaComic