Education is beautiful phenomenon woven through the entire fabric of life and it is indeed one of the best gifts ever a parent can give to a ward. But then what happens when the guardians themselves are illitrates? What if irrespective of that they want to push the kids to school but finances ain't in their favor? What happens when the children are eager to learn but facilities and amenities are not available to help them out, or better still no teachers to teach?
These and many more are some of educational related issues we can across during our touching lives outreaches to deprived communities. Some the parents themselves due to illiteracy have no idea how schooling will help their wards and thus insist the child remain with them and go to the farm while their wards are studying, others also insist that their wards learn and trade so they can be independent earlier in life, and then there were those that wanted to school or wanted their wards to school but could support them financially irrespective of the fact that basic education is free now, they can get them the appropriate uniform.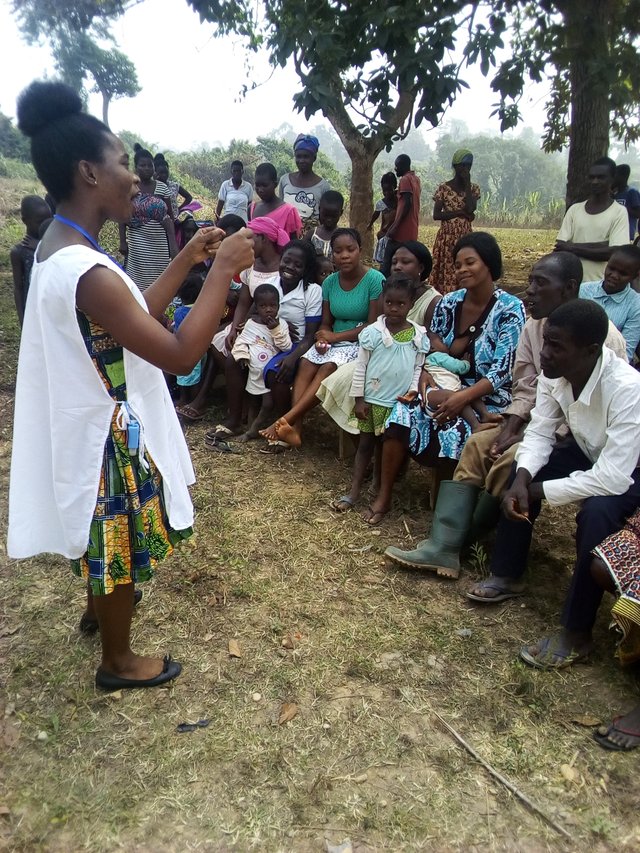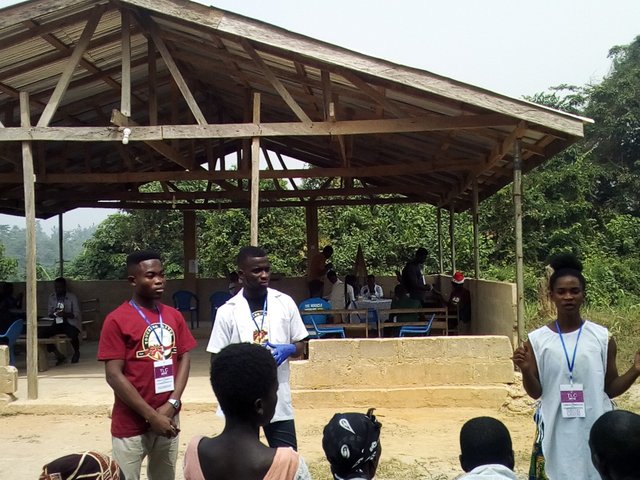 Meeting all these circumstances made one realise how privileged some of have been having had the opportunity to school to even reach graduate level and all that, as such it gave more motivation and enthusiasm to want to give to society the more and at this juncture I would like to us all to give back to society what it gives us to push us forward in life, that way we do not leave anything behind.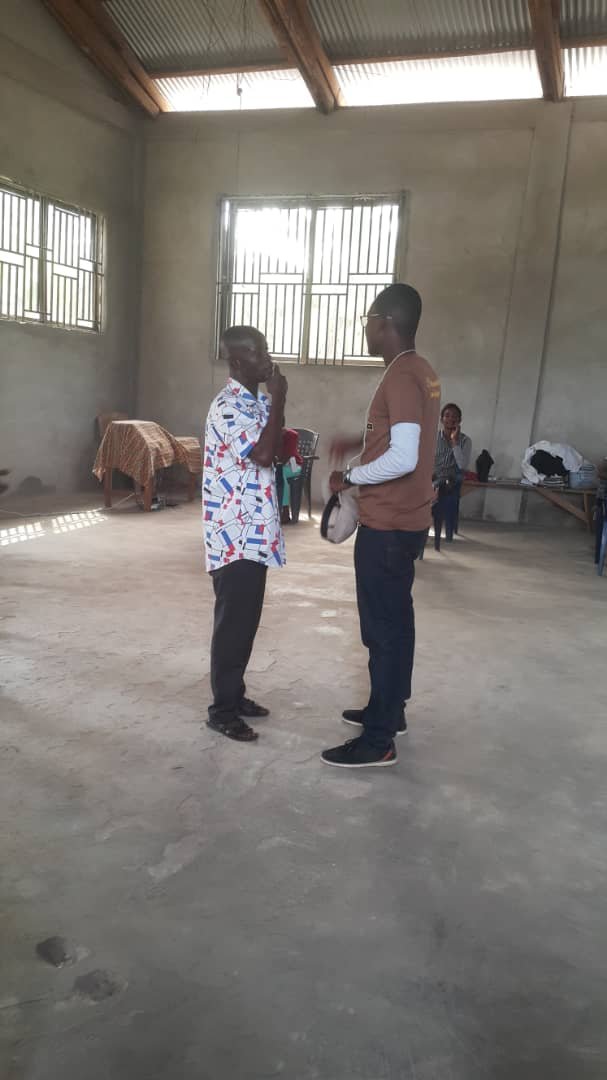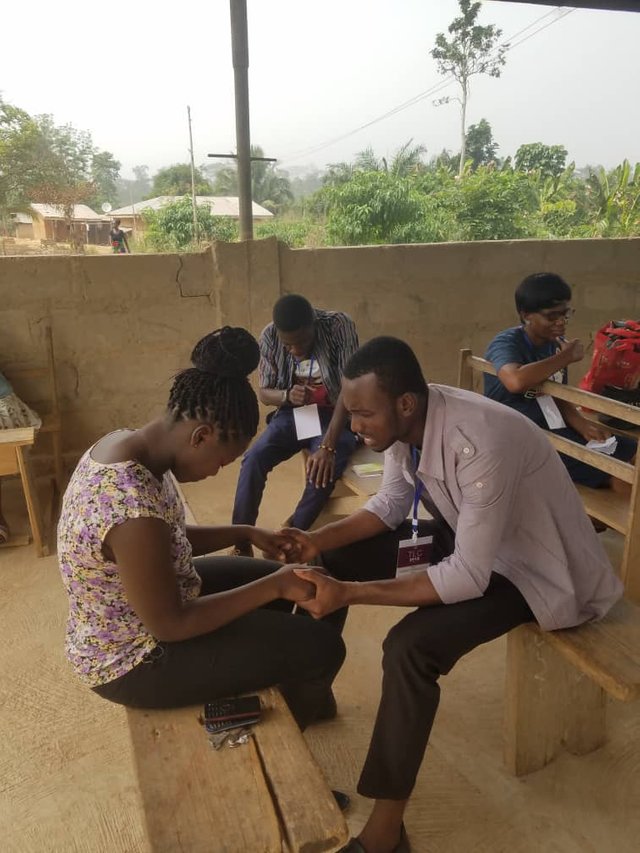 So we had educational session with the townfolks, everywhere we went, enlightening them about, health, hygiene, first aid, importance of education for both the boy and the girl child, what Christmas is about and a whole lot more, doing well to answer all the question that came our way in the best way possible. It has been a great journey and God has seen as through and for that we are eternally grateful. To our loved ones and supporters out there we say Ayekoo for you hard work and in wanting to see changes in the lives of people, God bless you all.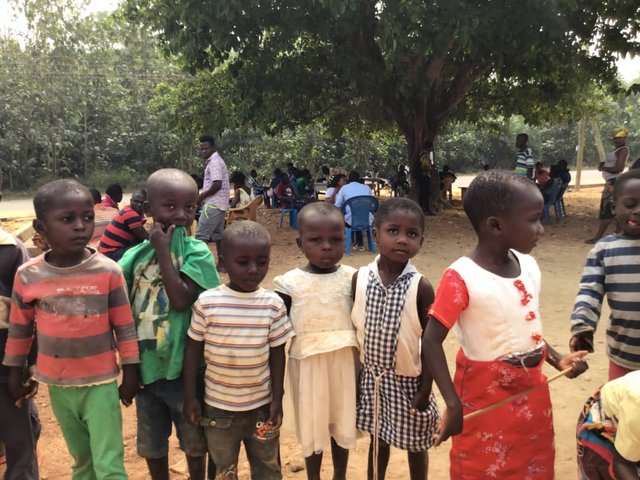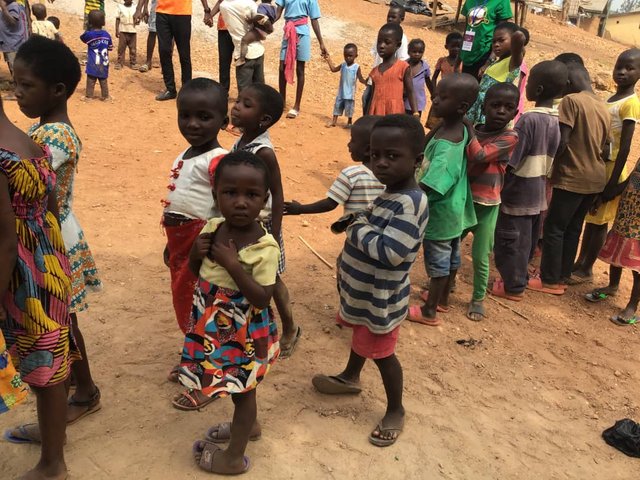 What is @bettervision about?
@bettervision is is a project initiated by @nattybongo and friends to give back to the society the knowledge and skill acquired through the Optometric Studies in Kwame Nkrumah University of Science and Technology, Ghana.It is an outreach system where we visit the less privileged communities to offer free eye screening services and education to the people within the community
AIMS AND OBJECTIVES
To reduce or prevent vision loss through diseases such as glaucoma, cataract and refractive errors.
To enlighten the majority of the Ghanaian population about the importance of proper visual care.
To conscientize people on the need for regular eye checks
To get more people to have their wards screened within the Critical periods of a Child's Vision Development; thus from ages 3 to till about 10 years.
To help the blind and people with low vision live a better life within the society through education of the general public to stop stigmatization.
Our greatest gratitude goes to @fundition @adollaraday @surfyogi @girlsfoundation @bleepcoin @ackza @indigoocean @kasho and @wafrica for helping to make the aims and objectives of @bettervision a reality.
This is me @nattybongo reporting for @bettervision. Thanks for your time