On the 25th of January, we were honored and graced by the presence of Professor Niall Strang, who is a vision scientist from Glasgow Caledonian University Scotland and is specialized in myopia, progression, incommittant strabismus and amblyopia therapy.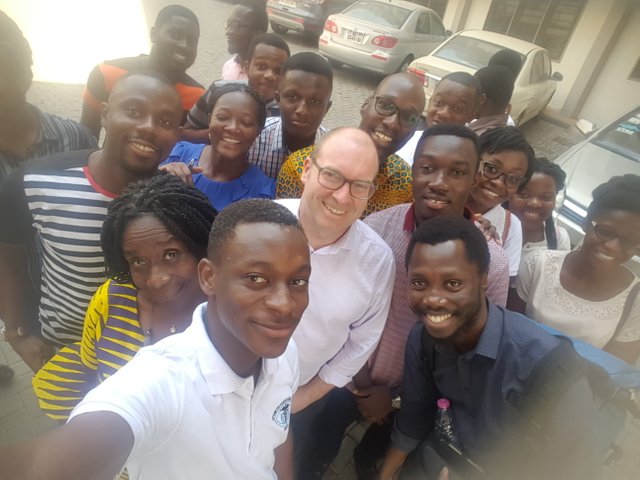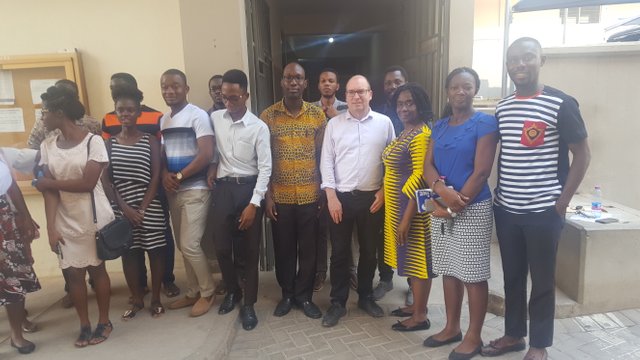 Deviations of the eye could pose lots of threats to vision especially when they are manifest otherwise known as tropias, when uncorrected or managed early and well it could result in amblyopia a condition of the eye where it fails to respond to correction irrespective of what you do. Nonetheless, hidden deviations otherwise known as phorias could cause a lot of issues with binocular vision when not compensated for by the eye, this mostly results in headaches and double visions (diplopia). And then there is the case of intermittent tropia where the deviation is actually hidden but breaks down after getting stressed out.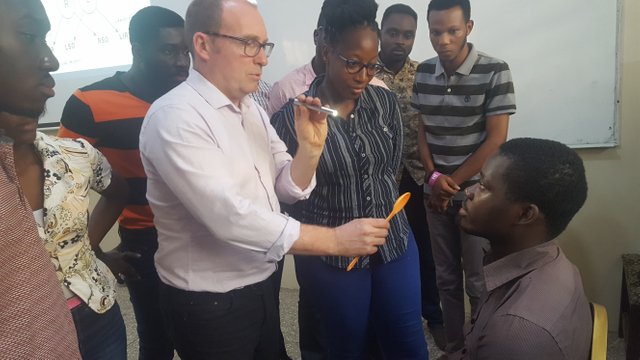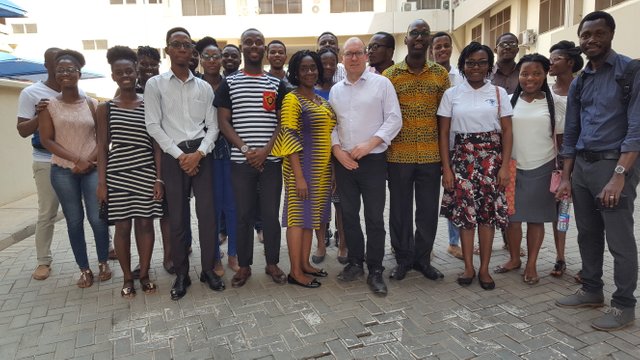 Professor Strang had a lecture on tests used to detect and measure the deviations of the eye with the most focus on the cover and uncover test which is the most used technique by optometrist and after demonstrations and practical sessions knowledge had been gained and built on the old ones. Research has shown that people with ocular deviations tend to have very low self esteem and as such ocular deviations are serious canker that ought to be dealt with on a larger scale and to help combat these aesthetic issues that is putting people into depression and we have decided to begin with education starting from the steem blockchain. Ocular deviations can be corrected either through orthoptics therapy, use of lenses and prisms or surgery thus you should see your optometrist if you have notice any deviations.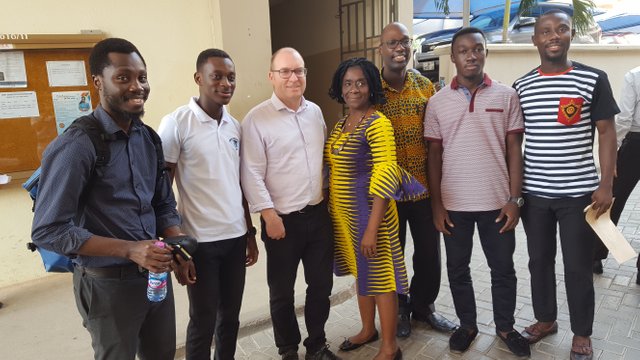 Optometrists are more broadly dispersed geographically than other eye care professionals and are easily and readily available for the delivery of eye and vision care services. Get your eyes Checked today.
images were taken with Samsung Galaxy S6
Reported by @nattybongo.

What is @bettervision about?
@bettervision is is a project initiated by @nattybongo and friends to give back to the society the knowledge and skill acquired through the Optometric Studies in Kwame Nkrumah University of Science and Technology, Ghana.It is an outreach system where we visit the less privileged communities to offer free eye screening services and education to the people within the community
AIMS AND OBJECTIVES
To reduce or prevent vision loss through diseases such as glaucoma, cataract and refractive errors.
To enlighten the majority of the Ghanaian population about the importance of proper visual care.
To conscientize people on the need for regular eye checks
To get more people to have their wards screened within the Critical periods of a Child's Vision Development; thus from ages 3 to till about 10 years.
To help the blind and people with low vision live a better life within the society through education of the general public to stop stigmatization.

Our greatest gratitude goes to @fundition @adollaraday @surfyogi @girlsfoundation @bleepcoin @ackza @indigoocean @nanzo-scoop @steemstem @demotruk @pennsif @steem-ambassador @kasho and @wafrica for helping to make the aims and objectives of @bettervision a reality.
Supported by