Considering Aragon.One on the Ethereum Mainnet for Governance for a Global SteemCasting Decentralised Team
Currently to setup an organization on the ethereum main net through Aragon it costs 0.1 eth (about £10) -- kinda fair don't you agree? I mean I could wait for proposals, worker things, models, groups, debates to happen but I'd rather just use applications that are already built and working like Aragon is — setting up an organization will give us a better way to run @steemcasting in the cloud as a decentralised business.
Aragon provides all the necessary tools for human collaboration. Aragon organisations are impossible to censor or shut down, escaping the boundaries of oppression and censorship*
I mean I'm not really overtly concerned too much about that feature of the reason to build out a company in a decentralised way, if for any other reason it's for the ability to not be tied down by the rules and regs of a country and it's governance because I want to have equal opportunities for people working on the project around the globe — together with my steem-engine.com VLOG tokens i'm hoping that it can 'cross the streams' of the two worlds, two chains (sounding very rap and middle earth at the same time here) of steem and the ethereum blockchain.
It should be ok to 'cherry' pick what 'code' and 'platforms' work for you to achieve the result no matter what the chain underlay technology is (at least for the people coming in, they won't often want to know) — so I'm gonna experiment with what's here today — and with the new desktop application for Aragon that makes it much easier to get this started!
aragonOS is a smart contract framework for building decentralized organizations, dapps, and protocols.
Decentralised org for steemcasting, absolutely! Makes total sense especially when the product is aiming to be 24/7 around the clock!
As for the dApps and Protocols Part, well potentially what's stopping us from making some kind of interface between aragon.one and our Steem-engine VLOG tokens? Maybe that reality of side chains interfacing with other chains can be that global reality!
the idea for me is why try and build a native to this country business if the people I want to help me work on it are global, they already operate in this decentralised manner so why not meet them there.
so what made me look at them again?
https://blog.aragon.org/aragon-desktop
Well, simply put, this. .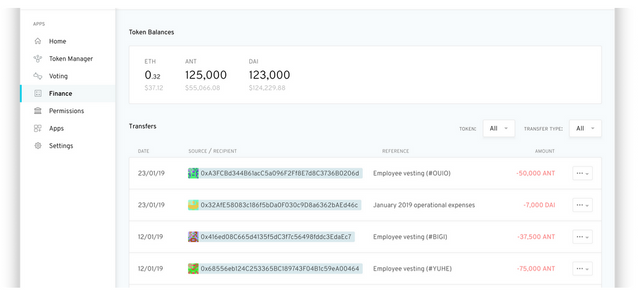 The line between a web and a desktop app is blurring and will eventually become invisible. Yet, as of today, web apps are still limited, especially in our ecosystem since users need to run software not supported by browsers. For example an IPFS node with its native and fast implementation
i'm starting to see this more and more than frameworks like electron get better and are developed, the ability to roll your web app inside a native app that works on pc, mac and linux, it's magically! — I think even esteem surfer does this (but don't quote me on it!)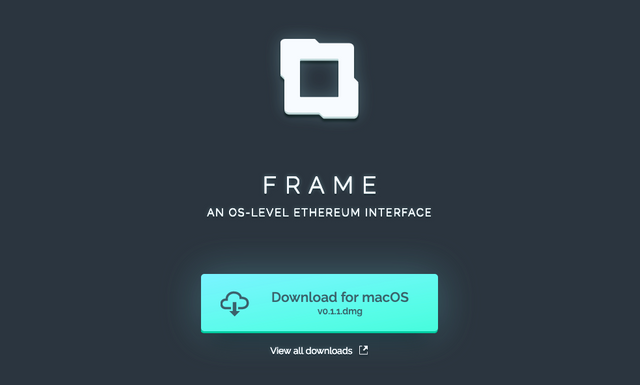 The key take aways from that photo of the desktop application thou is simple — token manager, voting, finances and permissions of the team (employees?) and straight outta the gate it has support for frame! — isn't it amazing that even in a bear market we have these incredible tools that people are starting to realise they can use to enable decentralised teams and business in the clouds! — use your hardware wallet with it!
so what's next?
Well, we are gonna setup our own company on Aragon, step through, look into the features, maybe invest in a hardware wallet to test that frame functionality and start building out our team, who has tokens in the business, what they do and start exploring the Aragon Nest of additional add-on features for payroll and such like!
Why would I even entertain the idea of putting together a business today when we don't even know if we will be in or out of the EU/brexit — it's a clusterfuck and with the amount of databases, companies, websites etc getting hacked these days who needs that stress on their heads when they can be focused on the actual deliverable product.
I believe it makes sense to consider these things now, we are already getting features unlocked and suggested to the third party company we are using for the scheduler element and I believe we can make a good solid foundation together there because we have 'set out our stall' and this just adds to the overall positioning of steemcasting.
---
the bottom line is we want to be a full service business powered by steem, promoting steem, 24/7 around the clock with an MTV style video (VOD) and live streaming steemians putting back value and money into the chain — the ultimate end game? To white label the service for the many other blockchains that will appear in the years to come to help them with social.
It's all rather exciting! :)