Hello everyone, Tonight I'm bringing an update for the Surthrival Trailer Mark 1 Project.
I am currently finalizing my bill of materials needed to create the mounting for the solar panels on the trailer. I met with a friend last week to brainstorm and ask where to get a local source for the steel I'm looking to purchase.
Here's a crappy sketch and rough idea of what I've got in mind.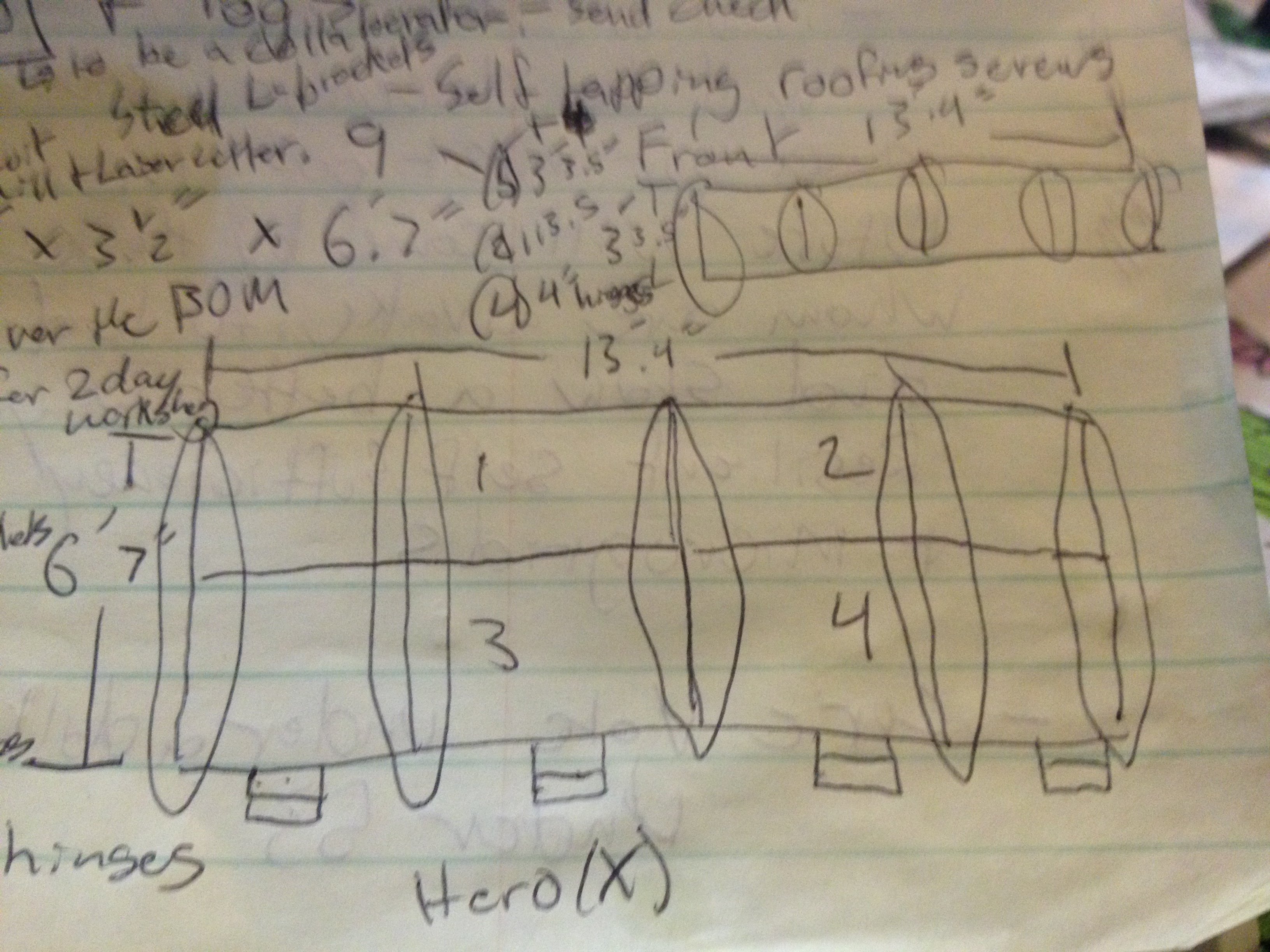 I have two local steel distributors in the area, and I'm looking for 54' of 1" steel square tube to create the frames to allow the solar panels to mount as a system to the top and side of the trailer. My online quote for this much steel at onlinemetals.com is $131 with standard ground shipping.
Let me know what you think!