Good Evening Steemians!
Tonight I have another update for my Surthrival Trailer Mark 1 Project. Tonight I worked to finish up creating the mechanical pins to keep the panels in place during transport.
I started by removing the self tapped screws that hold the sheet metal to the trailer where I am attaching the 1" angle steel piece.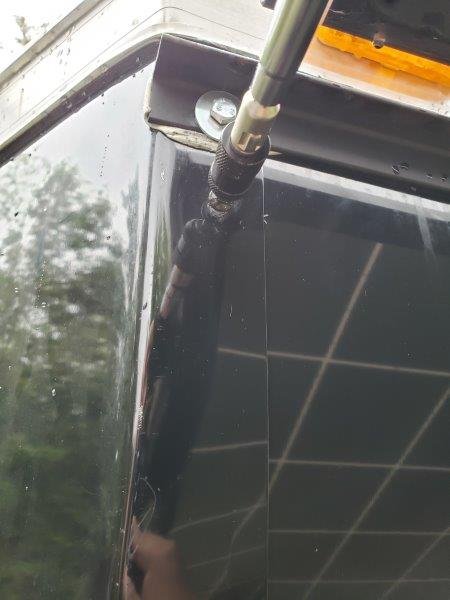 I did this in order for the angle piece to mate well and create a seal with the buytl tape I affixed to the back of the angle steel pieces I cut previously to 39" and 37.5".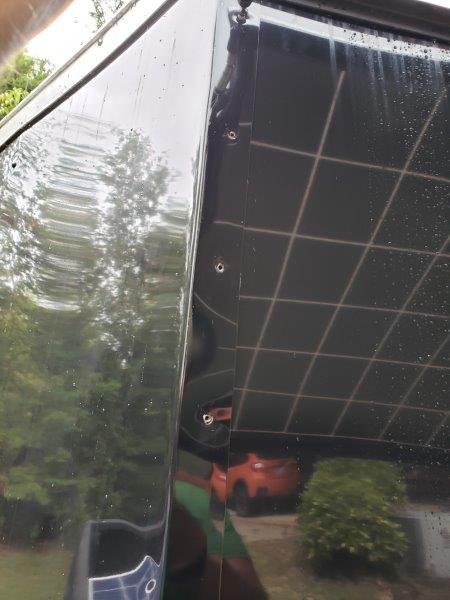 I removed the screws from the rear of the trailer 2' from the end from where I affixed another piece of angle.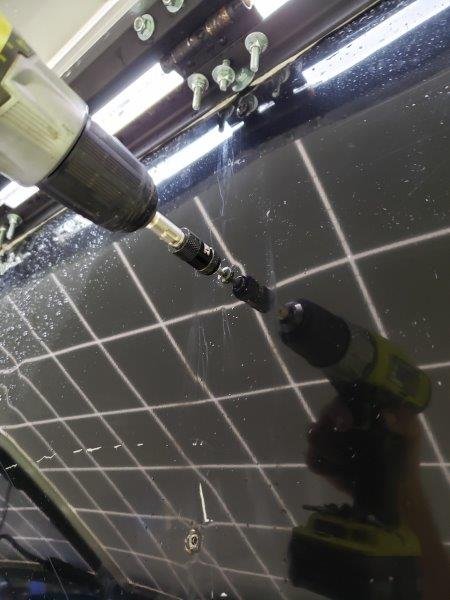 I attached the front piece of angle with 2 3.5" 1/4-20 bolts. I also used some1/4-20 id x 1"od washers on the bolts on both the outside and inside of the trailer.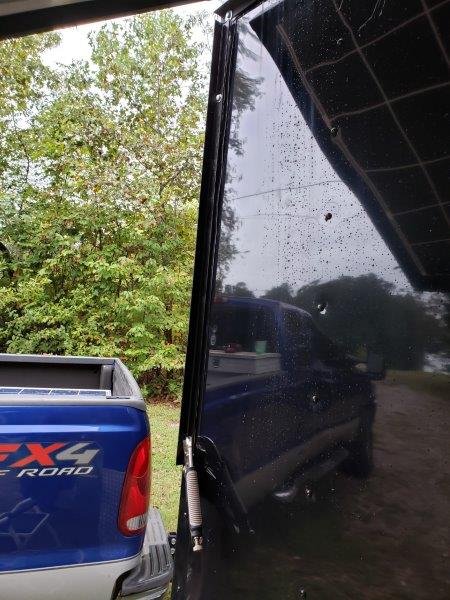 I repeated the same procedure on the angle piece on the rear of the trailer and attached a 1" L angle piece on the bottom of the angle steel that was attached to the trailer. This will allow me to insert a hitch pin to the rear.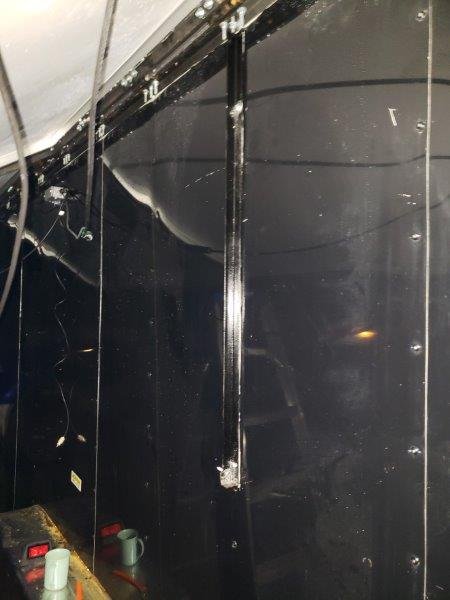 I finished a little later this evening and here is the mounted angle on the front of the trailer. It's been raining so this will be a good test to make sure the buytl tape created a proper seal.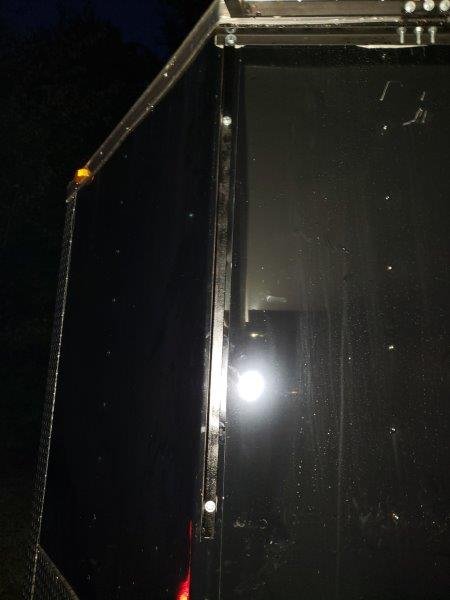 I had to grind the small 1" piece down to around 3/4" to allow for enough clearance of the panel steel frame.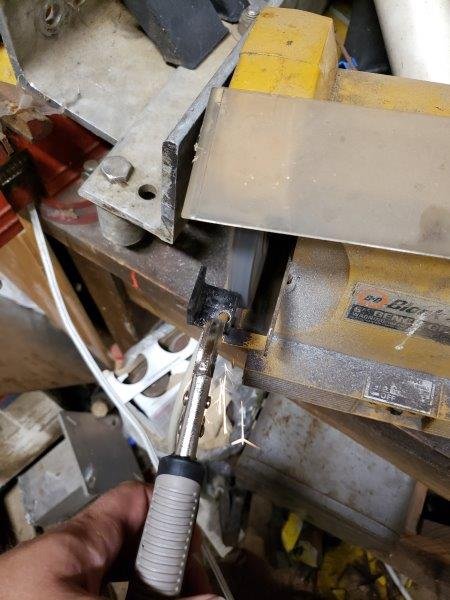 I drilled and bolted this to the rear angle piece so I could drill from the underside to create the hole for the hitch pin.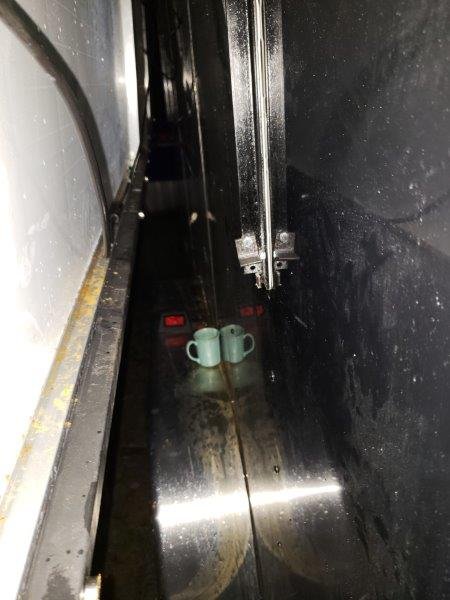 I messed up my first hole by not having it centered in the 1" square tube and had to re place the hole. I drilled a 1/4" hole in the angle steel in the front through the 1" square tube frame for the solar panels to connect the hitch pin.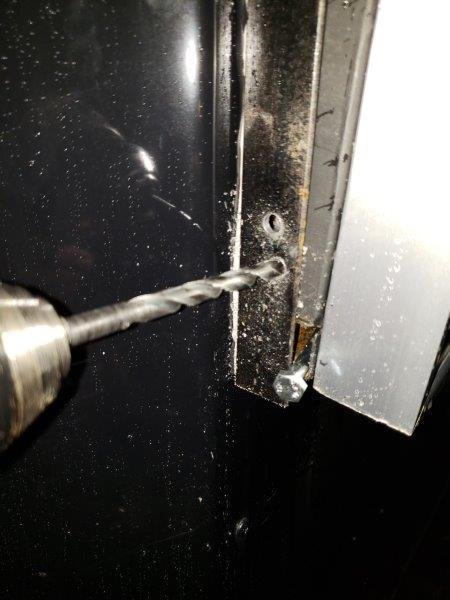 I drilled another 1/4" hole in the bottom of the 1" square tube through the 3/4" bracket I attached earlier to create the rear pin attachment.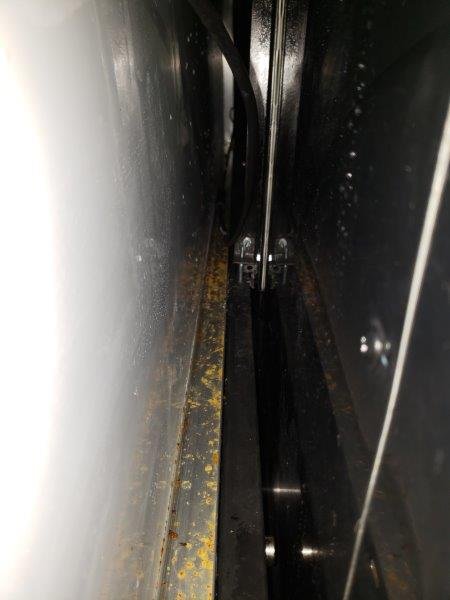 Thank you for your time if you gave my update a read!