Fundition.io is a next-generation, decentralized, peer-to-peer crowdfunding and collaboration platform, built on the Steem blockchain. Our aim is to replace old centralized models (such as Kickstarter, Indiegogo, Patreon, or GoFundMe), and offer a way for individuals and organizations to either fundraise for, or give to meaningful projects.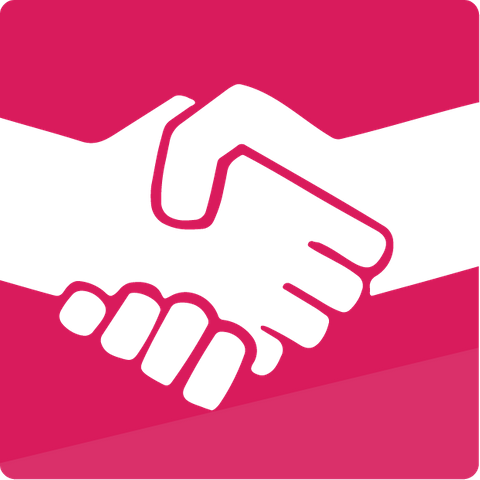 Fundition.io consist of several members that makes up the crowdfunding team. These team members are known as the stakeholders. These stakeholders are three in numbers namely, Founder, Collaborators, and Backers. These stakeholders have several benefit attached to them.
The above stated was mentioned in my previous post.
So today in this post, I will be discussing about the benefits attached to being a backer. Yesterday I discussed about the benefits attached to being a founder. You can check that out here. Before I discuss about the benefits attached to being a backer, let me briefly remind you on who a backer is.
A backer is an individual who supports a Fundition.io project. These are simply individuals who have supported a fundition.io founder's campaign in any form. Anyone who renders support a founder's project campaign become a backer and such individual will automatically receive heart power in the form of SP(steem power) in his/her wallet.
BENEFITS OF BEING A BACKER:
All backers on the fundition.io platform have lot of benefits they get than backers in other traditional crowdfunding platforms. These backers come into the crowdfunding system through their favorite artist or inventor, and they have more intimate connection with the founder. Any action they take in promoting the project will lead to a rewards from the founder. The founder would have some rewards stated down already as part of his/her pledge. These rewards could be the in form of SBD or Steem which are exchangeable for other cryptocurrencies or probably directly into fiat currencies. It could also be in form of heartpower which will be transferred into the backer's Steem account in the form of SteemPower. These benefits backers get on fundition.io are more significant than the benefits on any other crowdfunding platform:
BELOW ARE MORE LISTED BENEFITS OF BEING A FUNDITION.IO BACKER:
CONCLUSION:
Fundition.io is trying it possible best to give it users an amazing crowdfunding experience. All theses benefits given to the backers shows that fundition.io is trying to appreciate the platform backers for their support. And these gives a great incentive on wanting to support a fundition.io project.
BELOW ARE LINKS FOR MORE INFORMATION ON FUNDITION.IO:
Fundition.io Website
info@fundition.org
Fundition.io Discord channel
Fundition.io @busy.org
Fundition.io @steemit.com
Fundition.io Facebook page
Fundition.io Twitter handle
Fundition.io YouTube channel
THANKS FOR VISITING MY BLOG
BEST REGARDS
@k-banti