Harry-Megan wedding reception gift gifts to the guests!
What is the invitation to the royal wedding? Politicians like the United States President Donald Trump and British Prime Minister Theresa May have not been invited to this marriage. However, the invited guests from Harry-Megan's wedding are now selling auction a memento gift from the royal family. Their prices have also risen in the auction.
Prince Harry and Megan Merkel have seen a lot of interest among the people of different countries around the world. This event is broadcast live. Harry-Megan couple has broken the marriage of many royal customs.
NDTV reported that on Saturday, one hundred 200 first-class guests, 200 members of the charitable organization, 610 of the local Windsor community and 100 students from the surrounding schools came as invited guests in the Windsor Casale on Saturday. In addition, 530 employees of the royal family were invited to the wedding ceremony.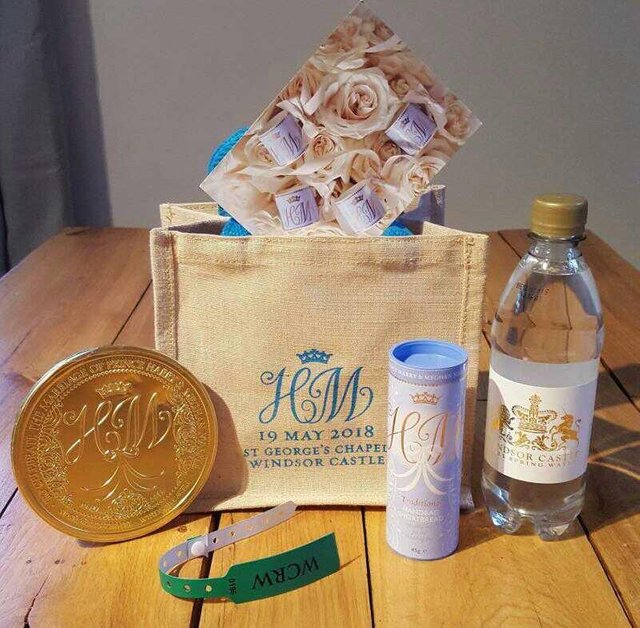 The 2,640 people invited from the royal family were invited to the ceremony to bag one of the memorial gifts. After the wedding ceremony is over, now there are some memento gift bags available at the auction. These gift items or 'goody bags' are online at the online shopping website eBay. These bags were auctioned - a currency-sized chocolate, wedding dressing spring water, royal wedding meginal fridge and small-sized specialty cakes.
One of the gift auctioneers said, the gifts of the royal wedding are the historical value of these gifts. The auctioned gift gift bag has also got quite expensive. The price has already increased to 56 lakh 50 thousand taka (50 thousand pounds). The auction is still underway. At last, the price goes on, so to see.