While browsing steemit the other day, i ran across a post from @stitchybitch that was about Adult colouring books that I knew my wife would love. Before you read any further, please open her link in another tab to read as soon as you've finished reading this post.
Before I even finished reading her post, I'd went to Amazon's website and placed my order.
---
Fast Forward to Thursday
My wife and I are avid Star Wars fans. So as you would expect, we were supposed to go to see Solo on opening night (Thursday evening). But ... as I was getting ready to leave work, I received her text. "Not feeling well, need to cancel on Solo"
She must really be feeling poor to cancel on a Star Wars movie
When I got home, she was resting on the couch. She wasn't ill, she simply felt like crap. I made us some dinner, then we relaxed on the couch. I sat reading through my emails when I saw my Amazon Delivery notification. Since we both came in through the garage, neither of us noticed the package at the door.
Nothing makes you feel better than some Colourful Swearing!!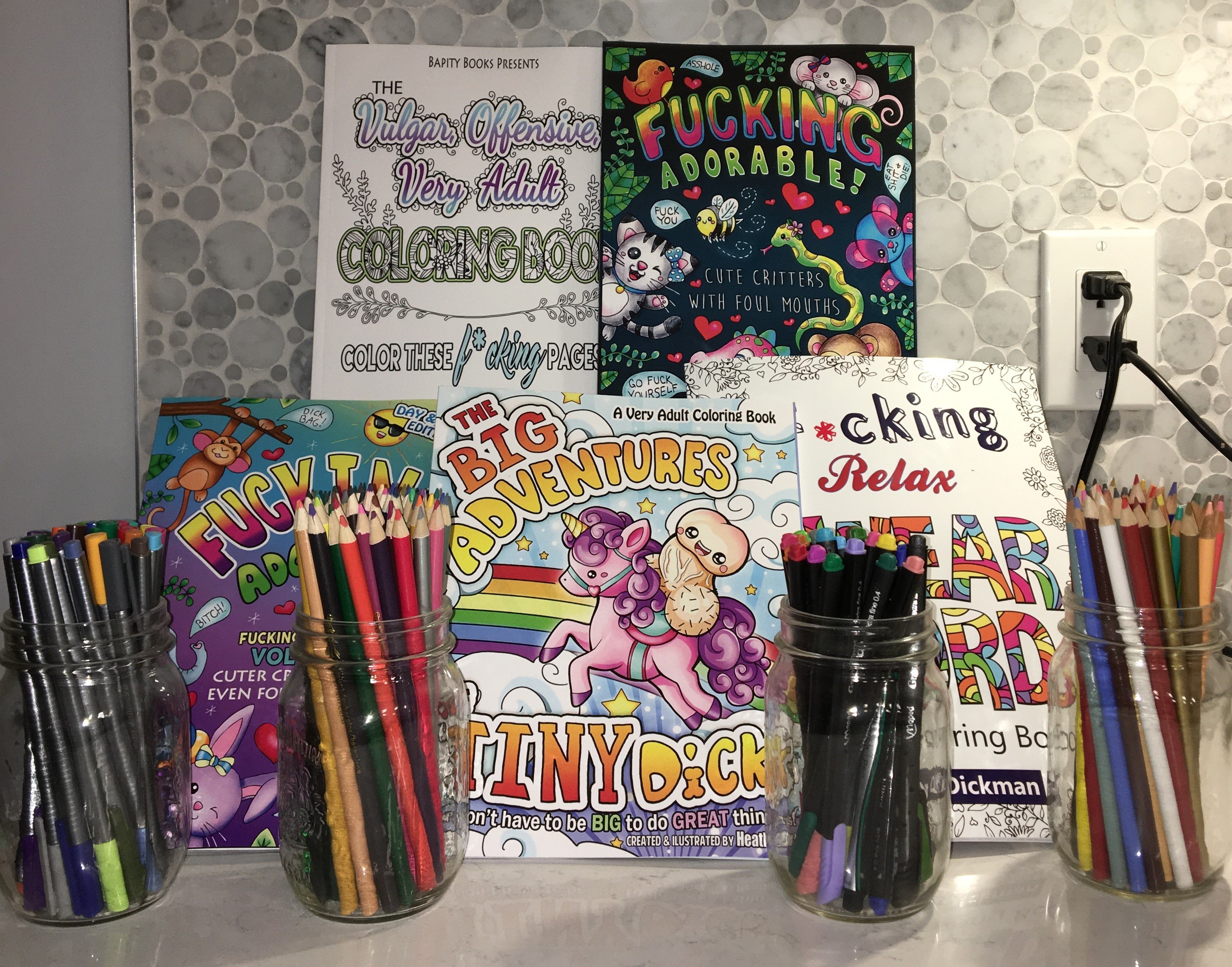 As you can imagine from the coloured pencils/pens, this isn't her first colouring book.
This immediately put a great big smile on her face and gave her something to do while she recuperated.
---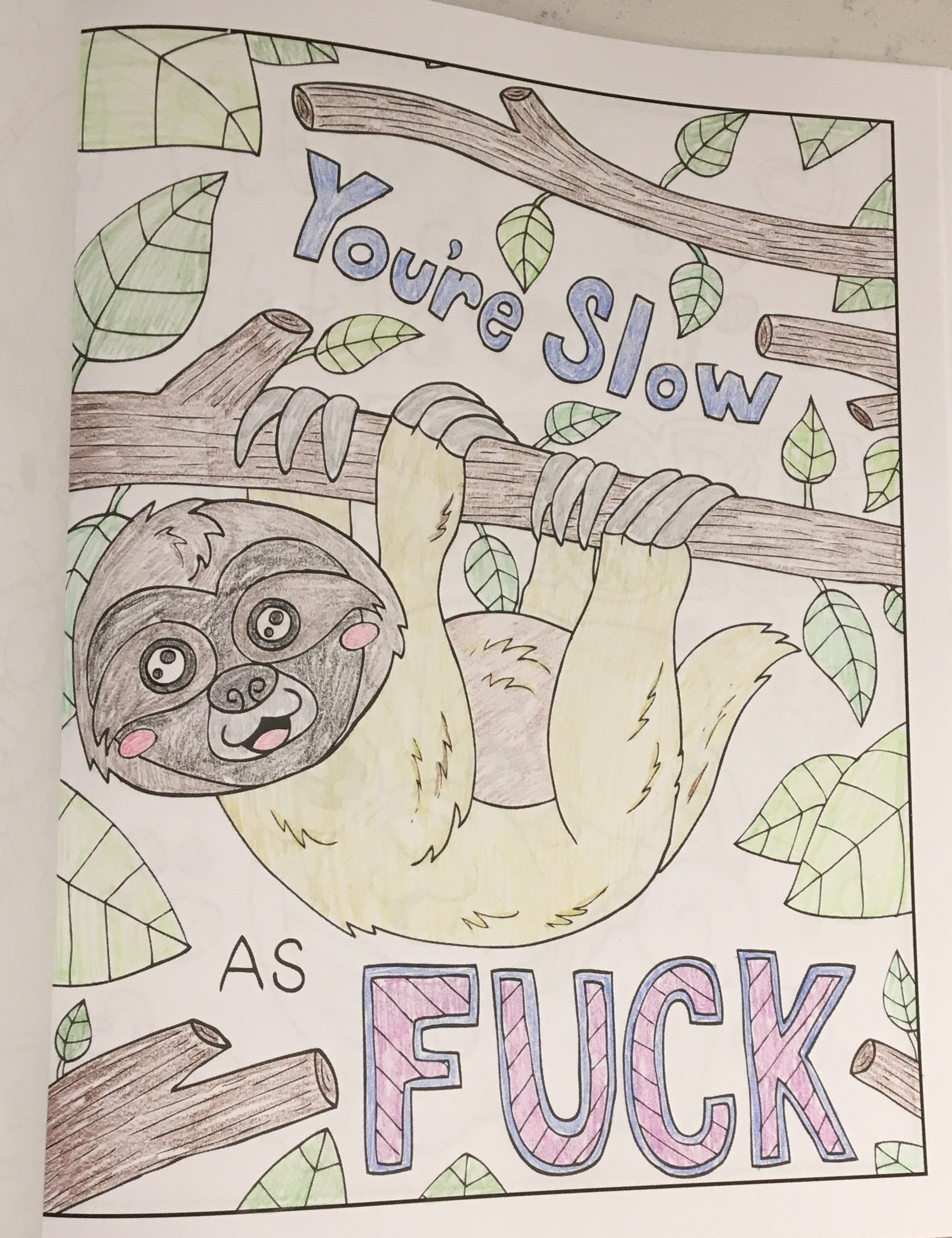 I found it amusing that of all the pages, she chose this one to start with. She's not on Steemit (yet), but I think she felt the power of @slothicorn from deep within!!.
---
Now that my wife is feeling better, we've re-scheduled our movie date for tomorrow morning. ;-)
---
Remember to follow this [link](
https://steemit.com/fun/@stitchybitch/my-favorite-coloring-books-warning-swear-words-and-an-illustrated-adorable-penis
) to read more about these awesome books.
Thanks again @stitchybitch. The stars aligned and the timing ended up being perfect to brighten someone's day!