Today was great for me. I spent the whole day outside. It lets me recharge and get ready for the long workweek.
Started out this morning playing in my first pickleball tournament. I was amazed at how many people entered. This sport is growing like crazy and it's a very social game. Between every match someone else would introduce themselves and want to chat. Made for a great morning. I also took 3rd place in my category. I guessed my rating as 3.5 out of 5 and took 3rd out of 24 players. Next time I'll jump to the 4.0 category.
Spent the afternoon with the kids at the park followed by pizza at the park. Then we just hung out In the river till bedtime.
Saw this guy hanging out with us.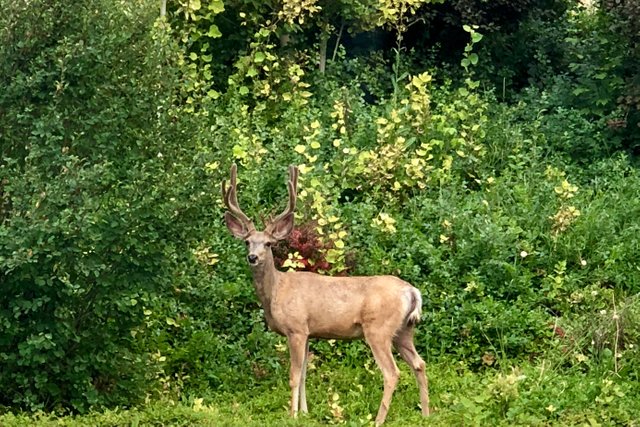 This is one of the better pictures I have ever taken with my iPhone.
Anyway, get outside and workout more and you will be amazed how good you feel!