FRUITS AND VEGGIES MONDAY! 🌿 Vegan Flowers to Mom💕! Easy, Delicious and Nutritious Recipe. Vegan and Gluten Free. Step by Step
Hi Steemian friends. I had a lot of time without publishing, I was sick for several days and I had no energy. The good thing is that I already feel better and this weekend I made a delicious recipe that I wanted to share with you.
You can make this recipe for your friends at a meeting or party. I prepared this recipe for my mother for Mother's Day.
Happy day to all mothers of Steemit! Blessings!💕
So, here we go... 🚀
Plantain Flowers With Sauteed Vegetables.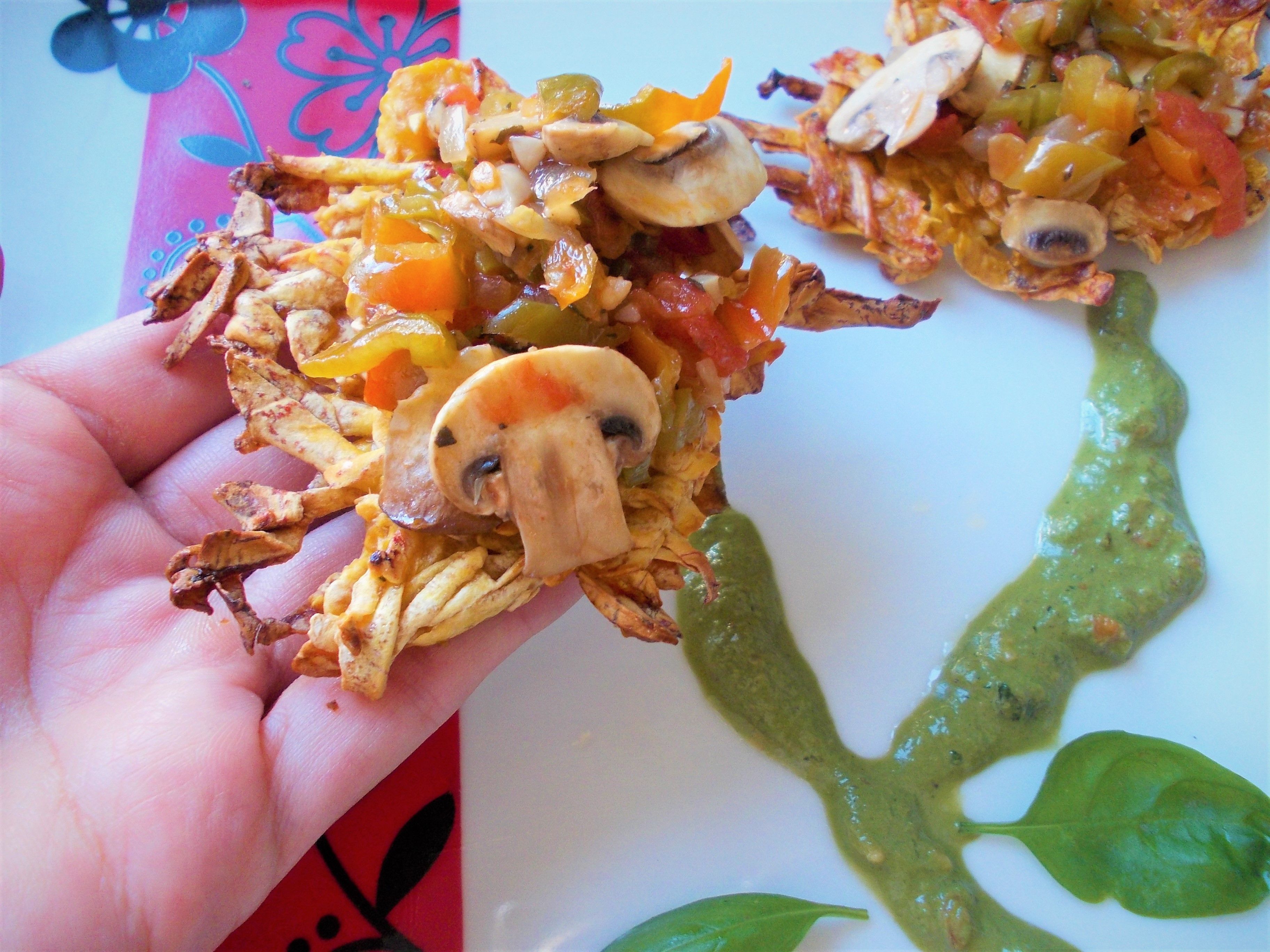 What better than a flower? An edible flower

| Preparation Time | Difficulty Level | Servings Size | Taste like the original |
| --- | --- | --- | --- |
| 1 Hour | 3/5 | 8 Flowers | 5/5 |
Ingredients

1 Large Plantain
10 Mushrooms
Half an Onion
Half Paprika
2 Sweet Chili
1 Tomato
4 Cloves of Garlic
Basil
Peanut
Salt and pepper to taste.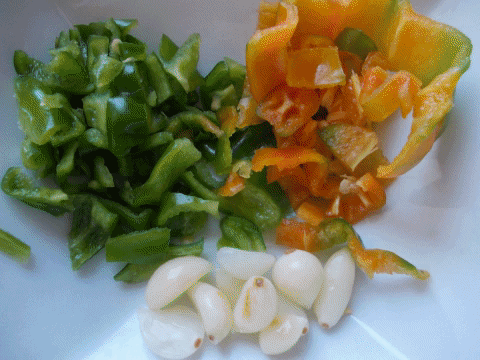 Direction.
Peel and grate the raw Plantain. Grease a mold for cupcakes and place the Plantain, Form a basket. As seen in the images. Place in the oven until golden and crispy. Approximately 150 degrees for 20 min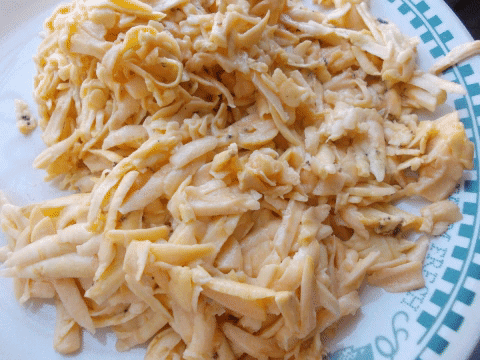 Cut all the vegetables to the size and shape that you like the most. Heat a frying pan with olive oil and add the garlic and onion first until brown, then the tomatoes, chili, and paprika. Finally add the mushrooms, salt, pepper, and oregano. Cook over low heat for approximately 15 min. Turn off and let it rest.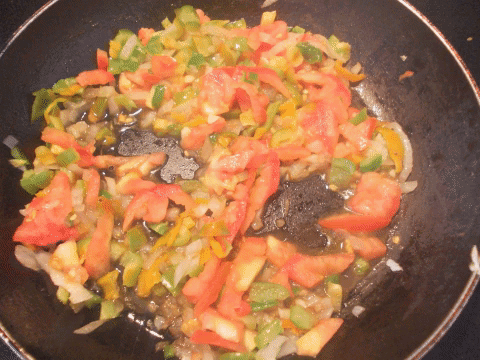 Now the Pesto! Just place in the Blender: Garlic, Basil Leaves, Mani and Olive Oil with salt and pepper to taste and...
Enjoy It!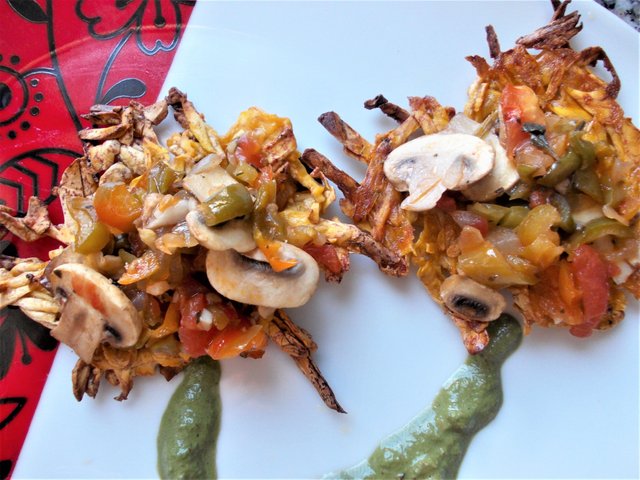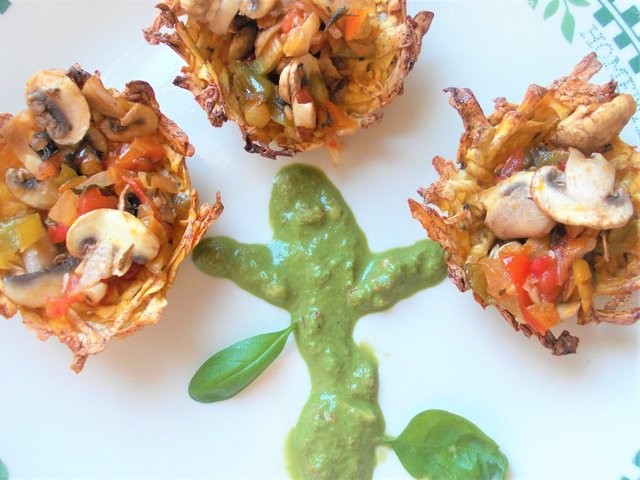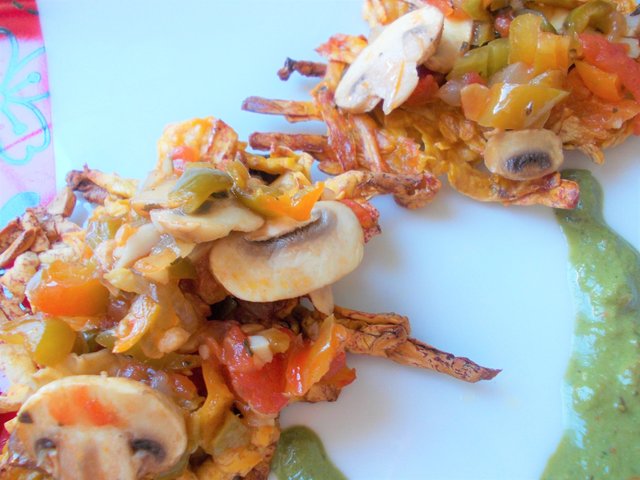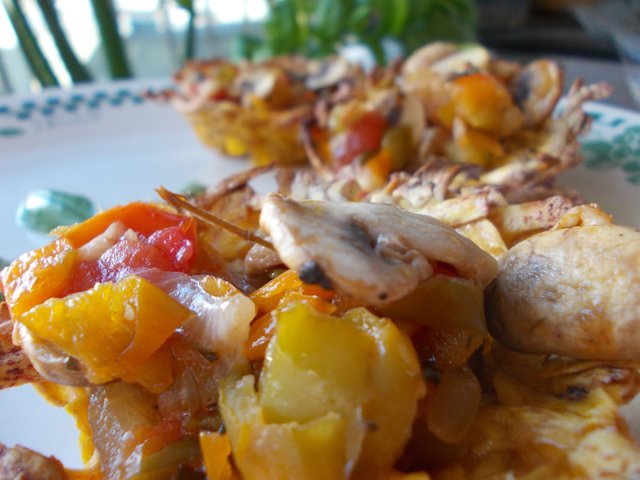 Finally, I want to share my weekend purchases. One to eat and another to decorate.
Basil Plant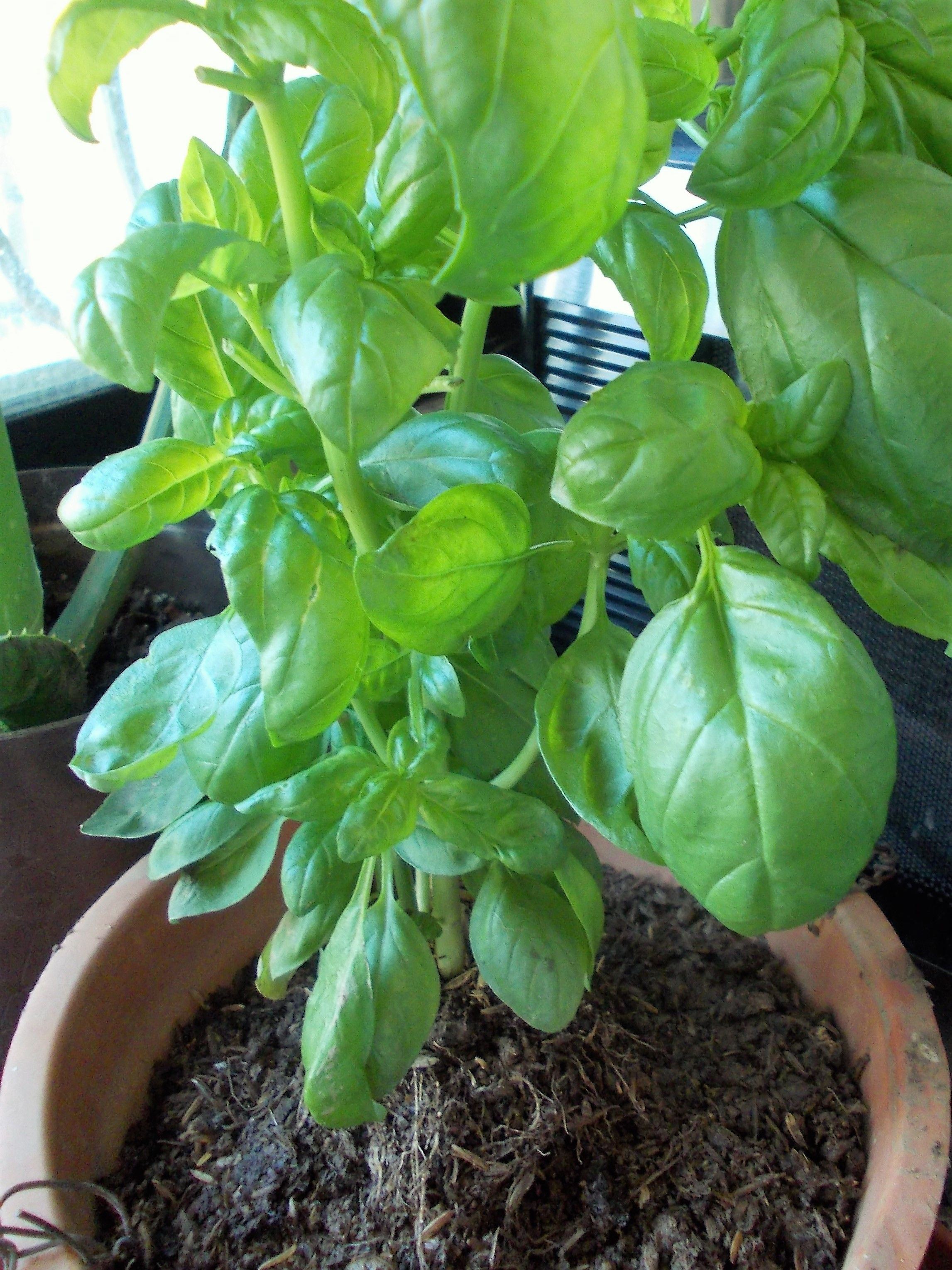 Call Flower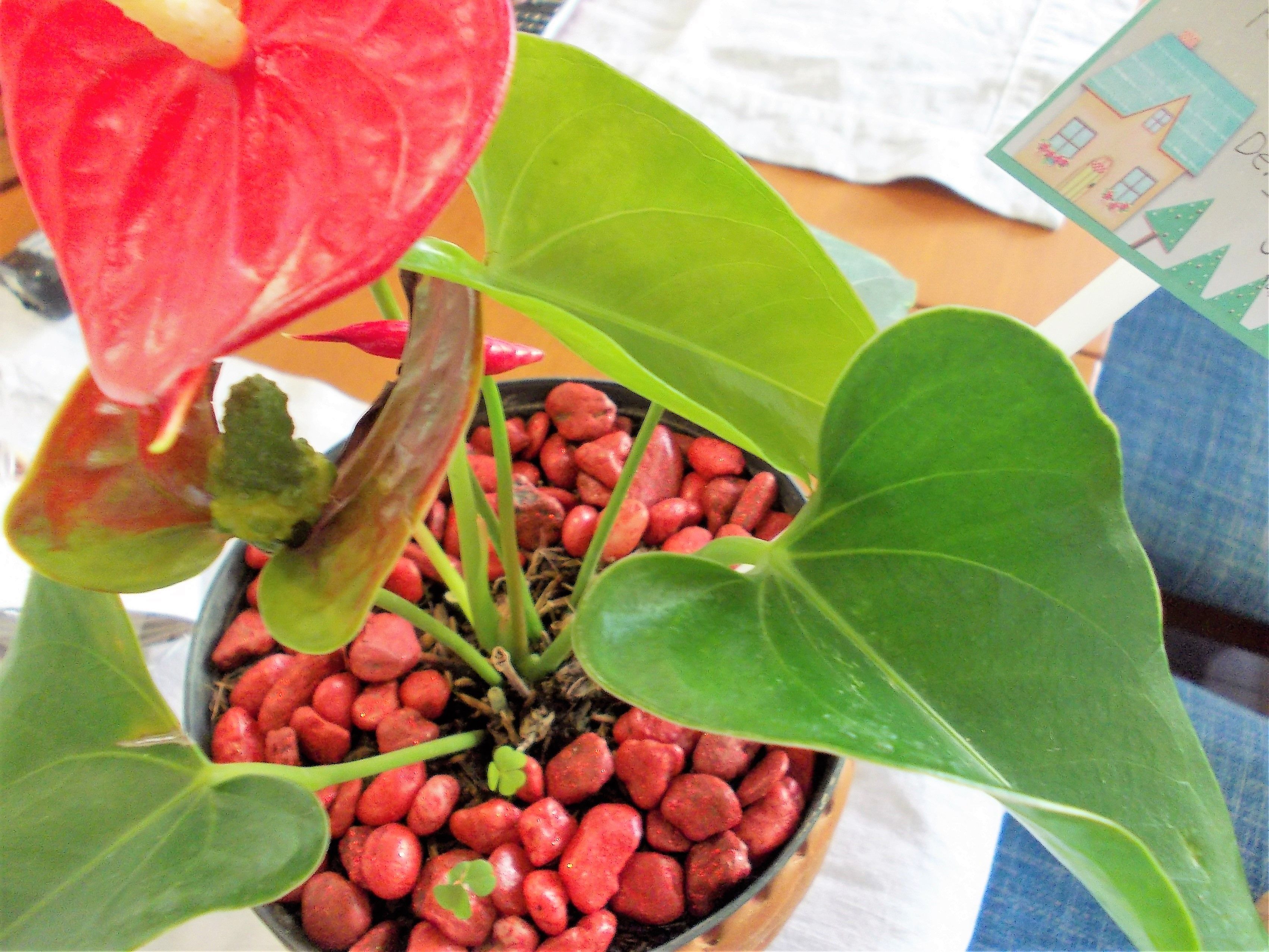 This Post is dedicated to the contest of every Monday called: FRUITS AND VEGGIES MONDAY. Sponsored by my friend Lena @lenasveganliving . This contest is every Monday and really encourages you to eat lots of vegetables and fruits!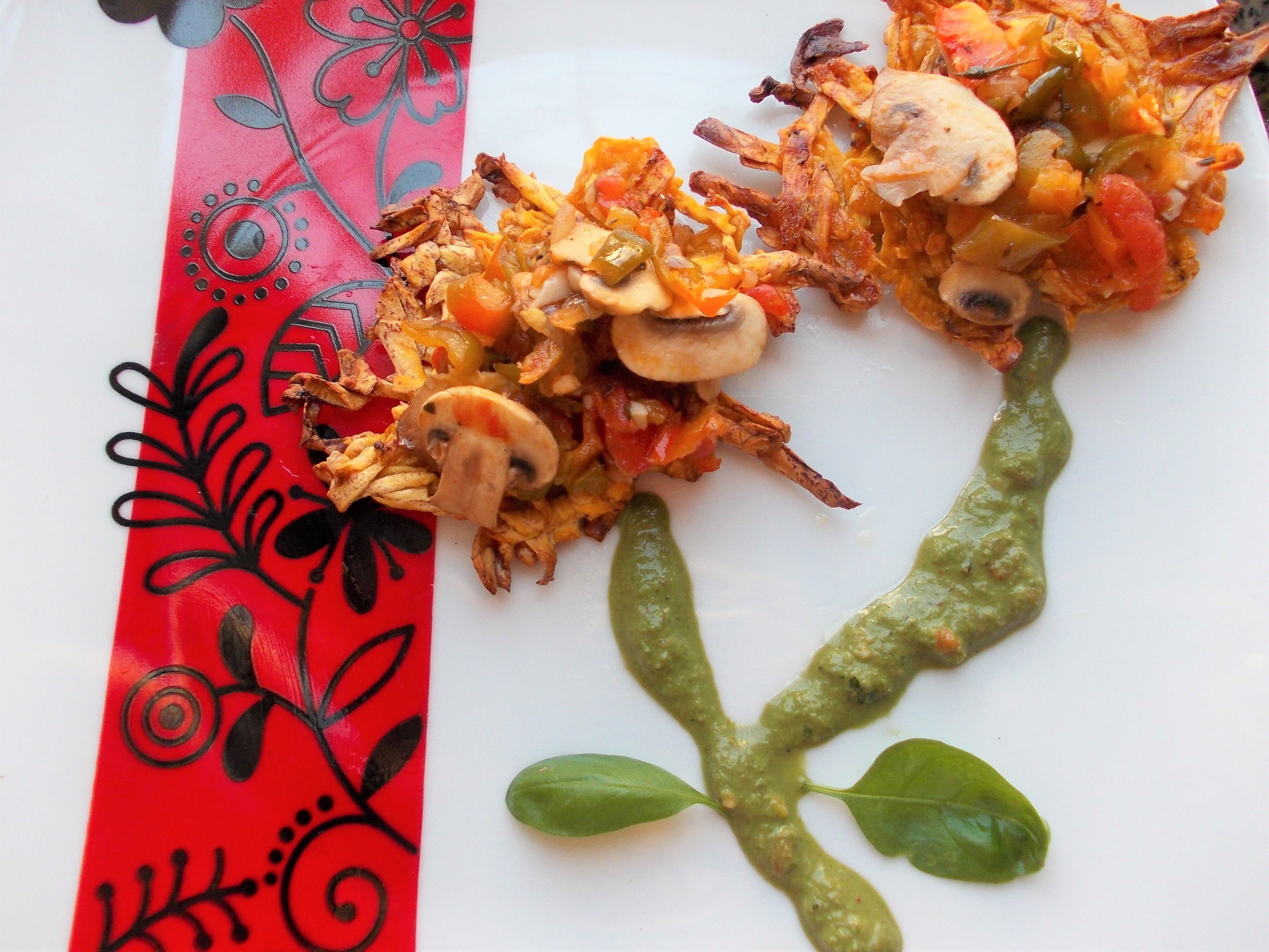 ❤ THANK YOU FOR READING ❤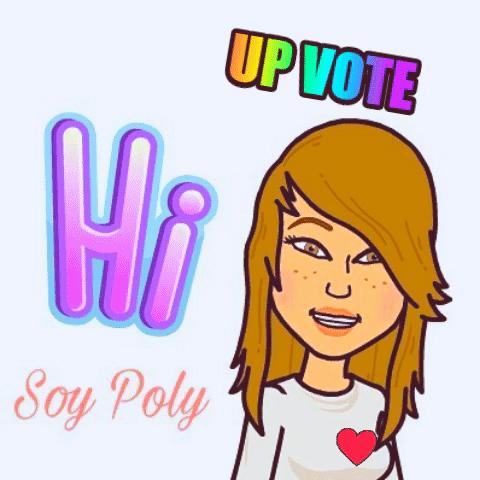 See you in a next post!
PS: That's all for today! Thanks for the support. You can leave your messages and with love, I will answer you! 💚
All photos were taken by me with a Nikon camera.
Do you like to cook? Join Discord Server and follow @steemkitchen for recipes and fun contests.