It's Sunday morning and as per my normal routine, I'm off to the local wet market nearby my apartment. As always, this is one of my favorite part of the week. I know it seems kind of strange that going to the market is such an inspiration but to me it is. Seeing the fresh fruits, vegetables and meat being sold is like a breath of fresh air!
This week is different because apart from my usual grocery, I bought A CORN. I've seen it being sold but never got around to buying it because I wasn't sure how I was going to steam it. Then, I had just recently purchased a microwavable steamer and had wanted to try it out.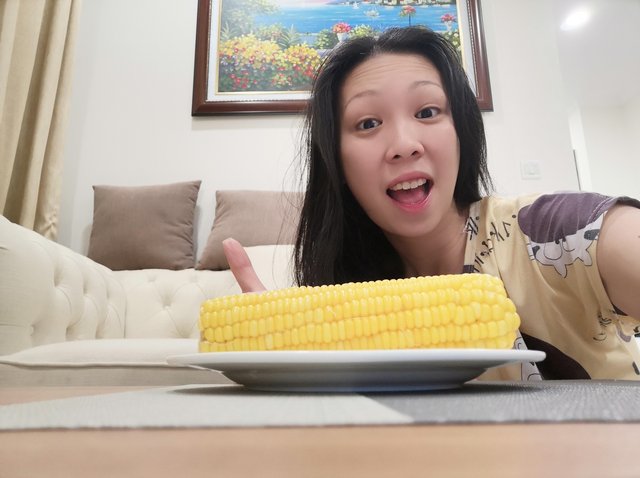 Bringing it home, I thought I could fit the corn onto the steamer. Oh Boy! Was I wrong.. The corn was too big. So, I had to improvise. Searching online on how to steam corn using a rice cooker, I immediately got into action.
Let me show you the steps I took in making my first steam corn in HCMC using a rice cooker.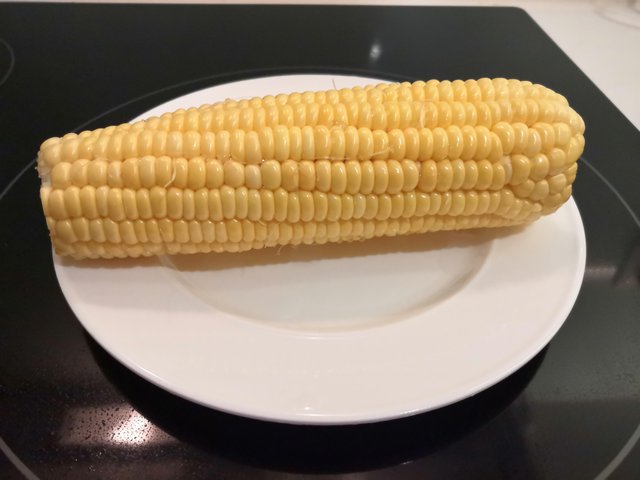 Washed and clean the corn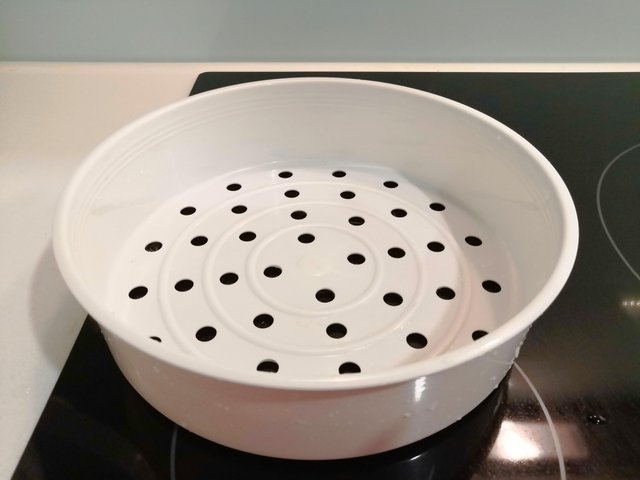 Wash and clean the steamer tray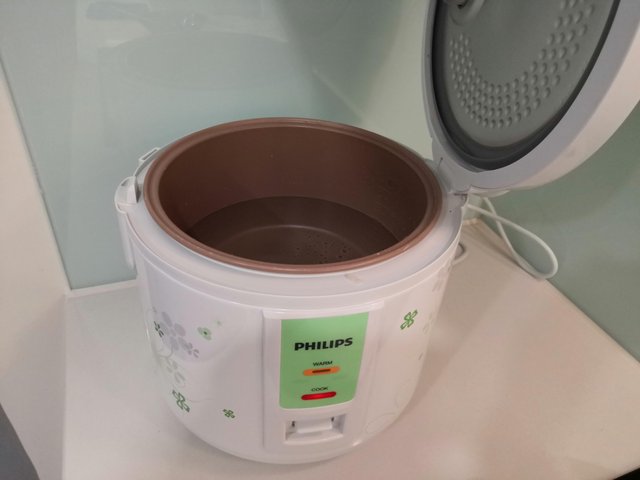 Fill up the rice cooker pot with water, at least half pot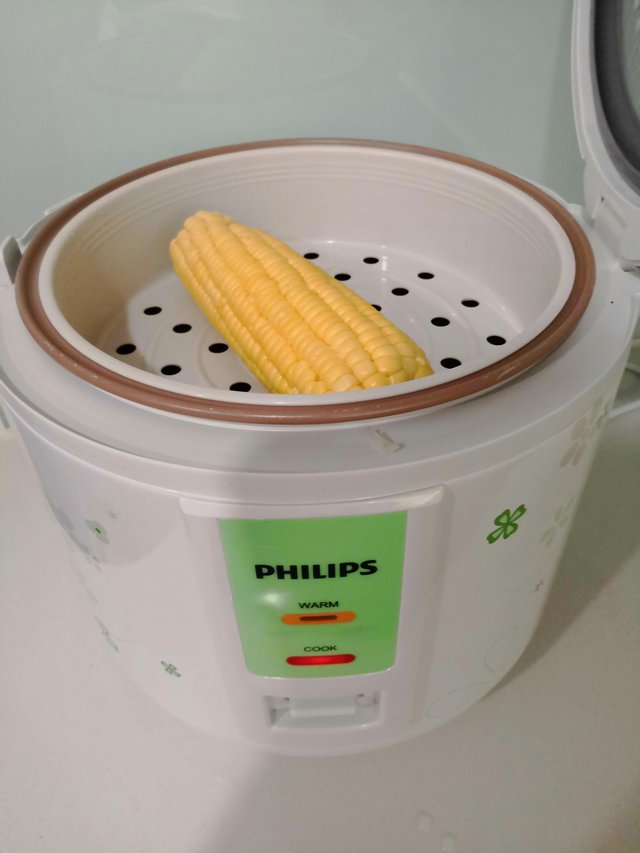 Let it steam for 10 to 15 minutes with lid close
After 15 minutes, the corn is cook and ready to eat. I like it just plain without any seasoning. If you like you can spread salted butter all around it for taste. But, why spoil the freshness of the corn with all those seasonings!
Now, that I know how to steam using a rice cooker, I shall try with other things such as vegetables, pau and dim sum too. Imagine the amount of things we can cook with a rice cooker. Guess that's what happens when you have limited kitchen utensils and have to use what we have.
A GREAT LESSON LEARN !!
I'll definitely share more in my next post. Hope you enjoy my photo taken from my Huawei

Come & join FRUITS & VEGGIES MONDAY by @lenasveganliving
• Take and post at least 3 photos of fruits and vegetables. (It can be variety or just one kind from the garden, supermarket or anywhere you wish, PLANT BASED RECIPES ARE WELCOMED).
• One entry only!!!
• PLEASE MAKE SURE THE ENTRY IS 100% ORIGINAL CONTENT!!! (images and text)
• Text must be at least 100 words.
• Use hashtag #fruitsandveggiesmonday
• Mention the creator @lenasveganliving, the host @plantstoplanks and the title FRUITS AND VEGGIES MONDAY
---