Mushroom buckwheat roast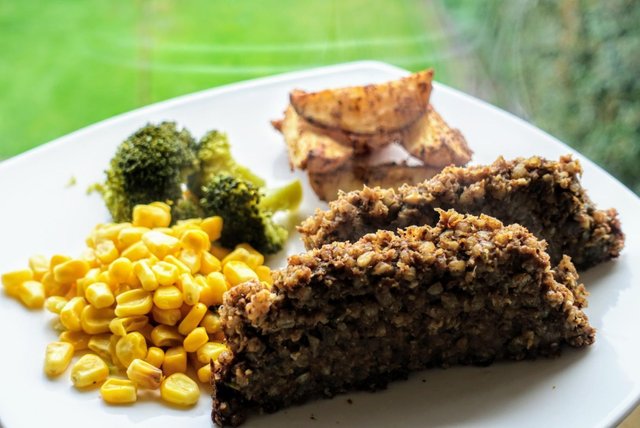 This is probably one of my favourite recipes and it and it is also awesome on a sandwich the next day, that is there is any left of course, and this will be my fruitsandveggiesmonday entry with @lenasveganliving.
INGREDIENTS
200g buckwheat soaked in 200ml water
250g mushrooms
half a cup pumpkin seeds
1 onion
6 garlic cloves
1 boiled potato
half a teaspoon mixed herbs
a pinch of salt and pepper
a pinch of nutmeg, allspice
4 tablespoons soy sause
half a teaspoon smoked paprika
I started with sautéing onions and garlic.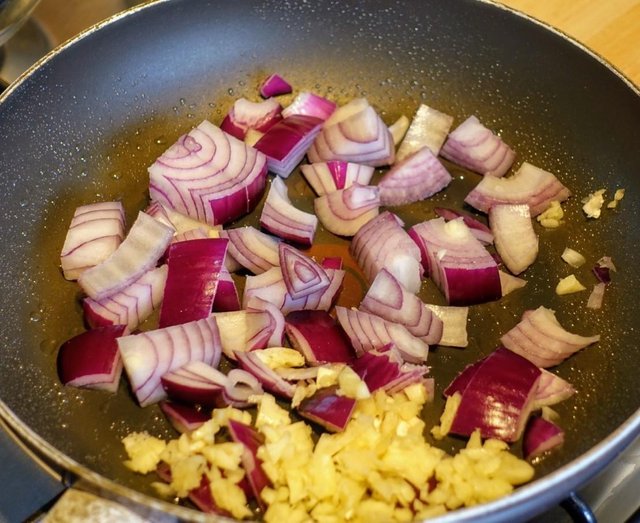 Then the mushrooms chopped up.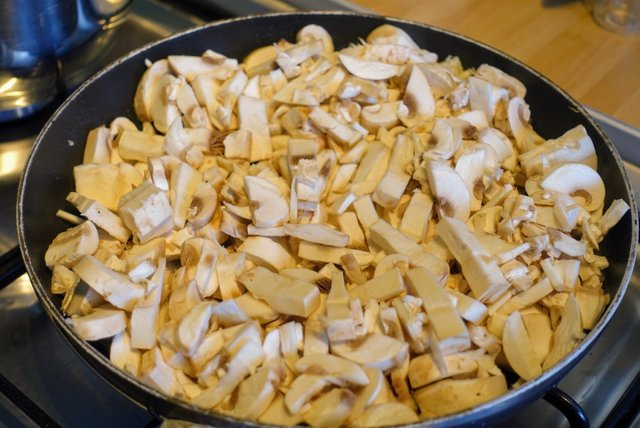 Then I chucked in all of the spices.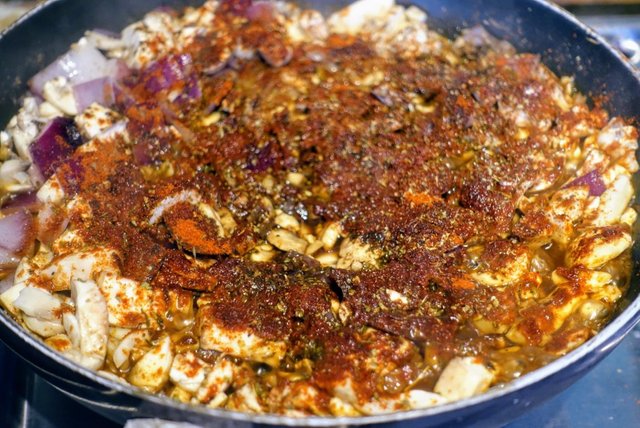 Next up the pumpkin seeds.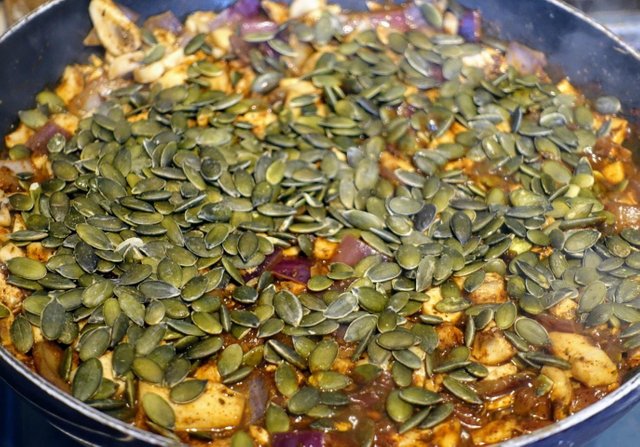 I used warm water to soak the buckwheat for 2 hours and mixed it in and let it simmer for 5 minutes.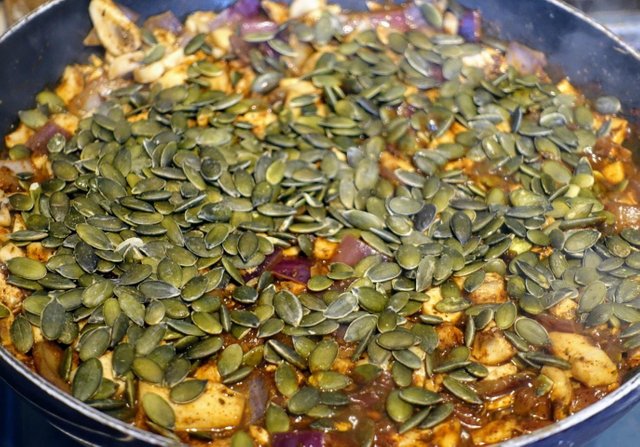 Then I chucked everything into the food processor.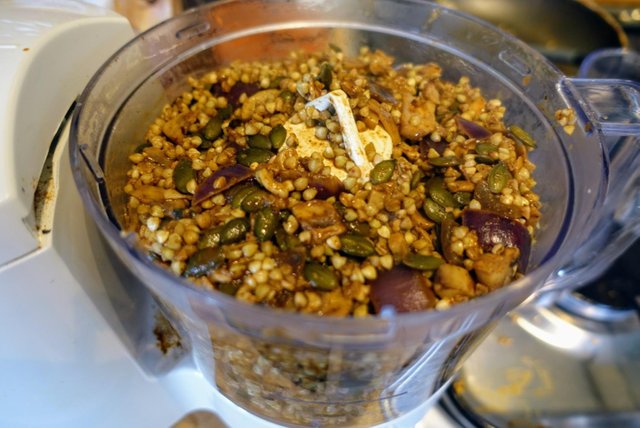 I boiled the potato with the skin left on while I was busy with the mushrooms.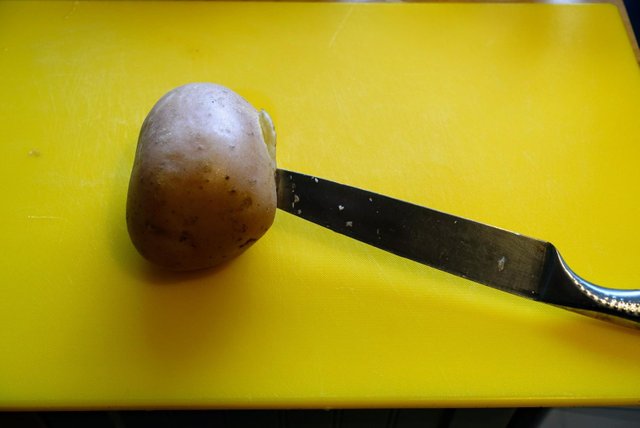 And peeled it afterwards, it is more sticky this way.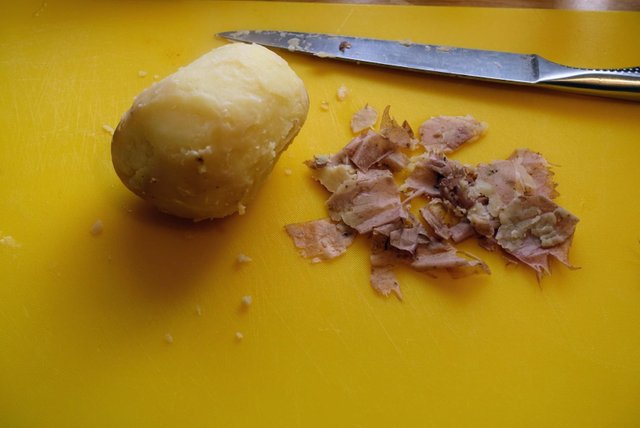 I mashed it up and added it to the mix,and put it in a loaf tray.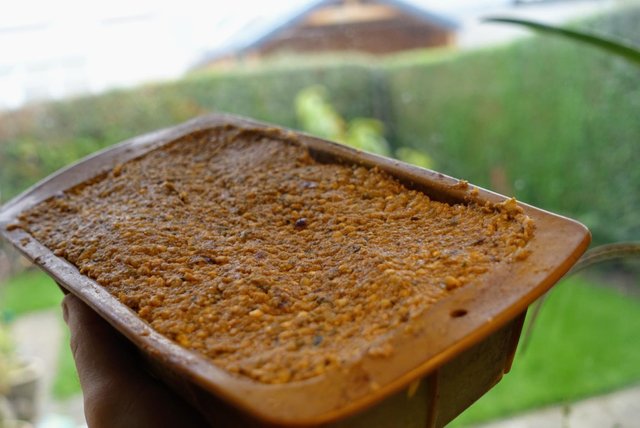 And baked at a medium heat for 45 minutes.
I also made some spicy wedges for the side, but roast potatoes and a mushroom sauce would be awesome for a special occasion.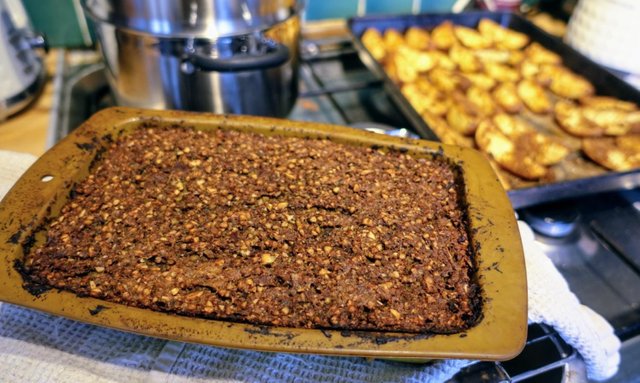 Thanks for checking out my post and have an awesome week.