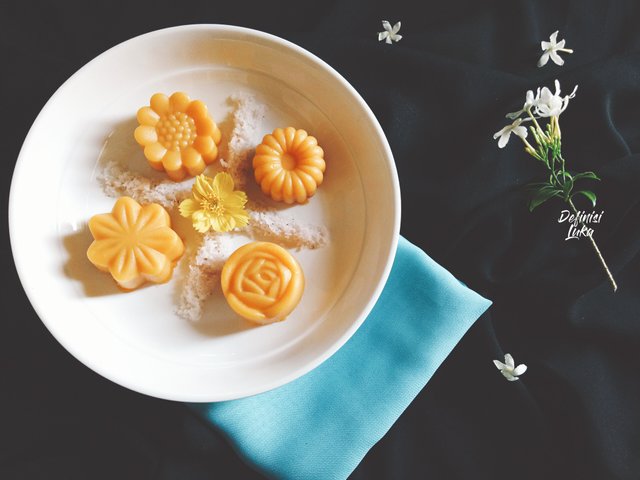 Corn is a vegetable that you can think of when looking for sweet food, has a pleasant fragrance, tastes good, and can be made of various types of offerings.
Are you looking for an inspiring dessert or healthy snack that is easy to make? Then you come to the right blog. We will inspire you about a cake that is easy to make and of course, it's a vegan option!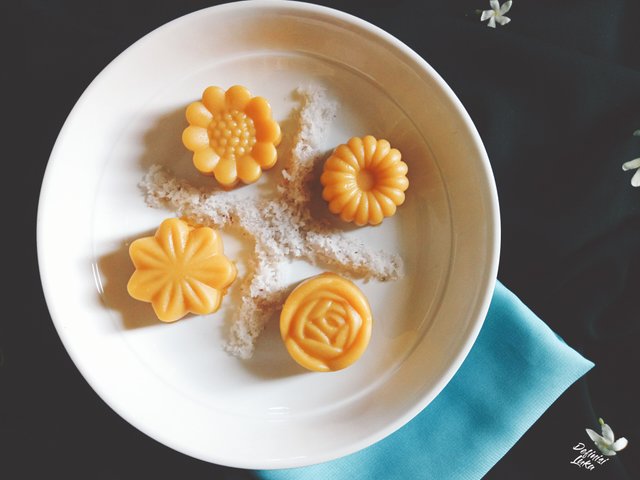 We will share the recipe "Steamed Corn Cakes". In Indonesian society, we call it "BINGKA JAGUNG." This is an Indonesian traditional cake recipe made from flour and coconut milk. The main ingredients of vegetables can be replaced and varied according to taste.
Usually, Indonesian often replaces with other popular vegetables such as pumpkin, potatoes, and sweet potatoes, with the same ingredients as the recipe using corn we will share with you.
For those of you who have difficulty finding supplies of coconut milk, in this recipe you can replace it with almond milk.
Good News!
Corn is a vegetable that is higher in protein than other vegetables. This can be a good choice for vegetarians.
The use of corn in the diet with a wealth of protein in it can support healthy weight loss.
Corn is easy to get, you can even plant yourself in your home. In low-income countries, corn can be a cheap source of calories, carbohydrates, and protein that is not bad in terms of health.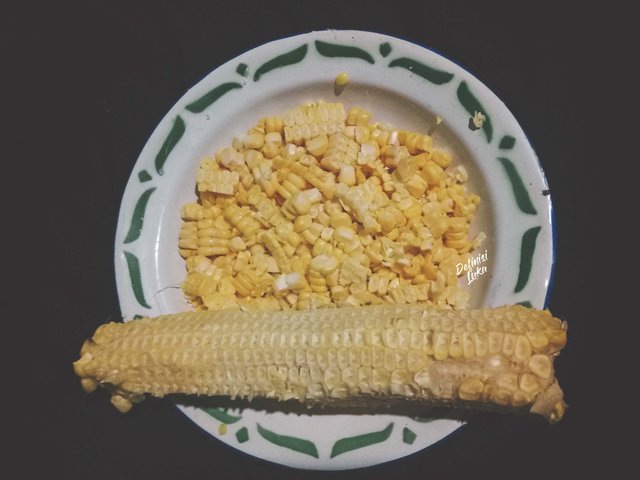 Nutritional content of corn
Based on data published by the United States Department of Agriculture (USDA), a 90-gram (g) of fresh corn contains:
80 calories
3 g of sugar
17 g carbohydrate
1 g of fat
2 g dietary fiber
3 g protein
Let's make corn cakes that are easy to make in your favorite kitchen. Let's get ready to cook and have fun! Don't forget to turn on your favorite music while cooking, and shake your body! Here we go!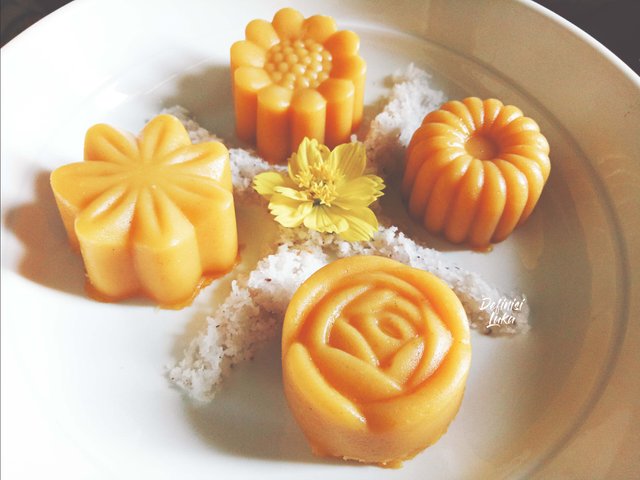 Ingredients
1 corncob, or about 100 grams
65 ml of coconut milk
4 tablespoons of wheat flour
4 tablespoons of sugar (according to your taste)
1/5 tablespoon of vanilla
3 tablespoons of vegan margarine, melt. (You can not use margarine if you can't find vegan margarine)
200 ml of water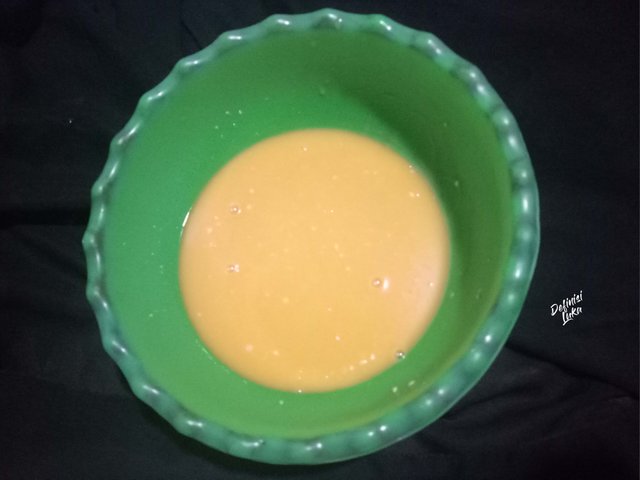 How to cook
Mix flour, sugar, vanilla, coconut milk, and water, then mix up well with a blender.
While preparing the dough, don't forget to heat the steamer first.
Then add corn and melted margarine, then blend again until smooth.
Put it in a mold that has been smeared with oil.
Steam the dough for 40 minutes.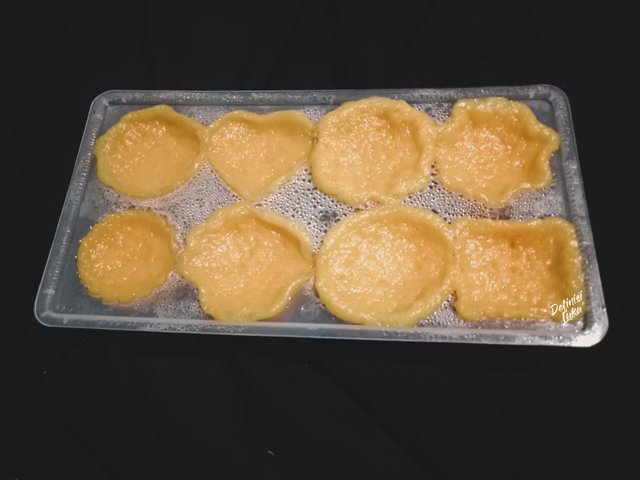 Let it cool, then put it in the cooler/refrigerator for about one hour.
You can add coconut flakes if you have one.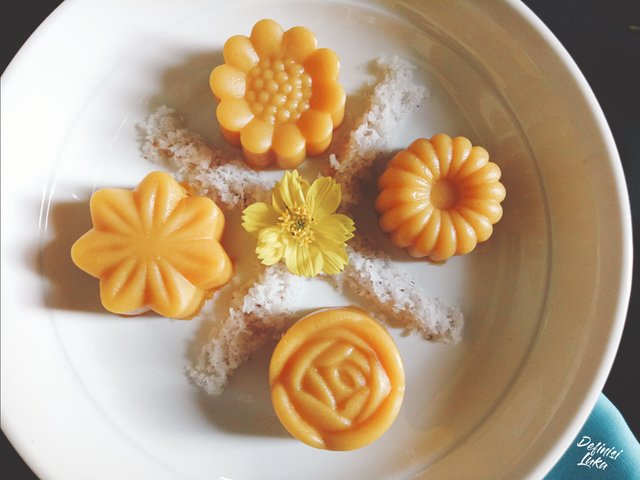 The sweet taste and good fragrance of this cake are very pleasant to send you a good mood. The soft texture of this corn cake can eliminate your fatigue.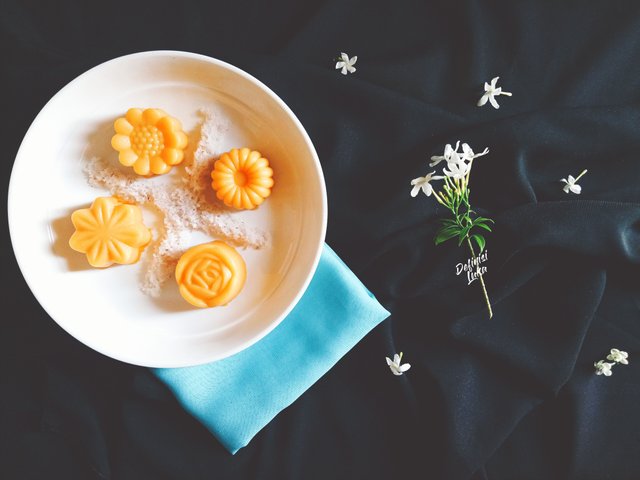 What do you think of this recipe? Don't forget to tell us. You can also suggest us to make authentic recipes from Asia that you want to make.
This vegan recipe is special edition for FRUITS AND VEGGIES MONDAY, by @lenasveganliving, with the host @plantstoplanks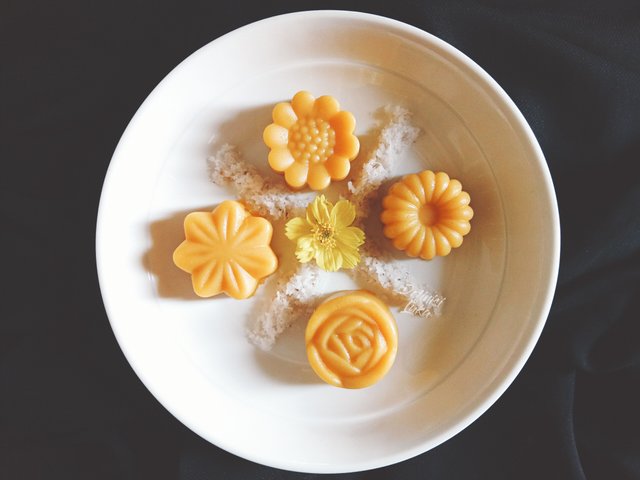 Cheers!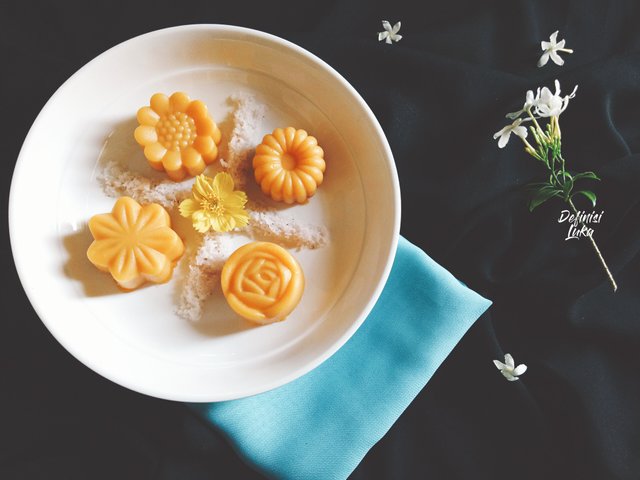 Please, follow us and keep on eyes our feed.
Regards,
Definisi Luka and The Team.