Back again to show some nice specimens of agate geodes for #Fridaysrock.
But what the geodes are? They are hidden treasures inside an ordinary looking stone. Or, more precise:
Geodes are spherical to subspherical rock structures with an internal cavity lined with mineral materials. They have a durable outer wall that is more resistant to weathering than the surrounding bedrock. This allows the geode to survive intact when the surrounding bedrock weathers away. The mineral lining the cavity is often a scintillating druse of tiny quartz crystals underlain by multiple bands of translucent gray and white agate. Many are lined with more spectacular treasures.
Here I have two pieces cut to precision with surface like mirror. Pretty hard to photograph when the light reflects on them.

Their back side for someone like me would not suggest what beauty they are hiding inside.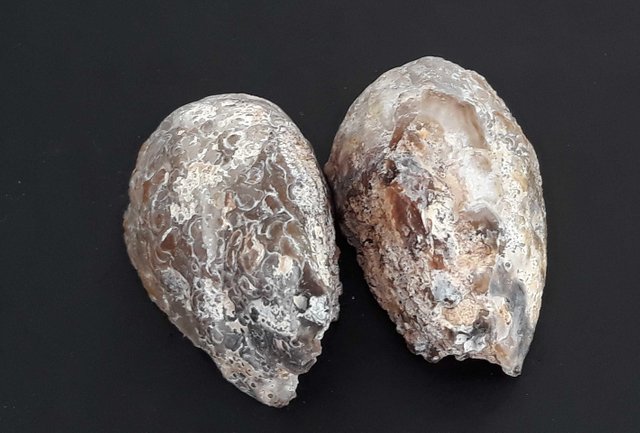 Let's see each one separately.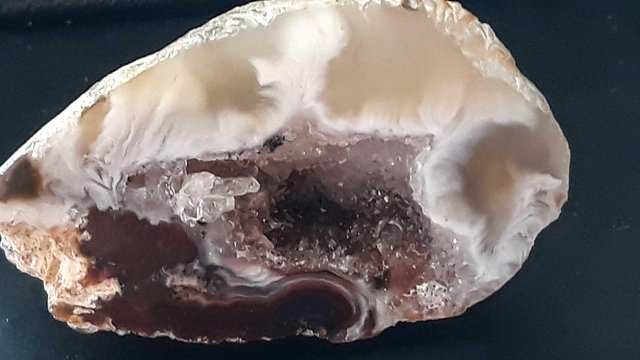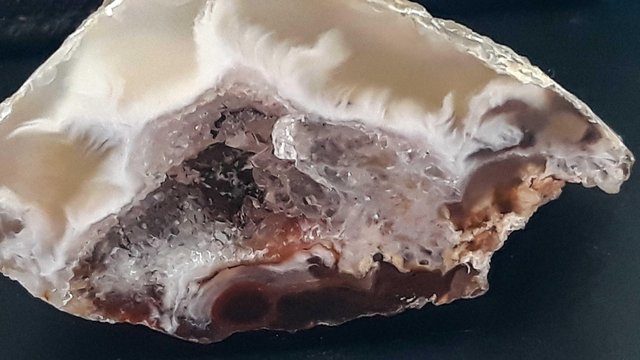 If you look closer that white pattern is like image of a feather.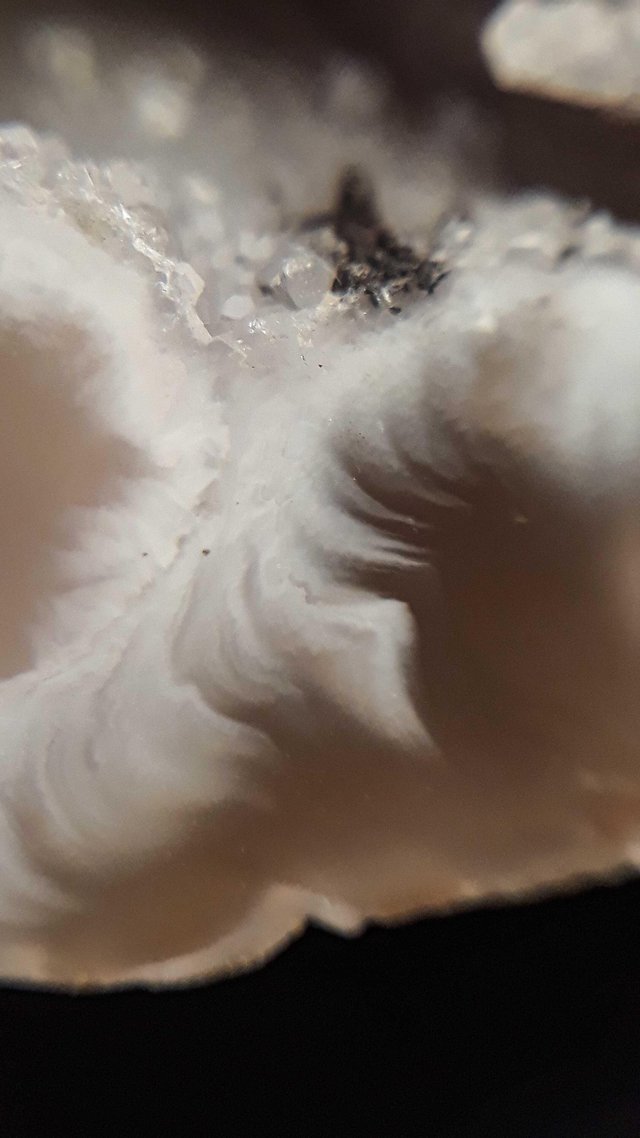 The dark pattern got nice bands.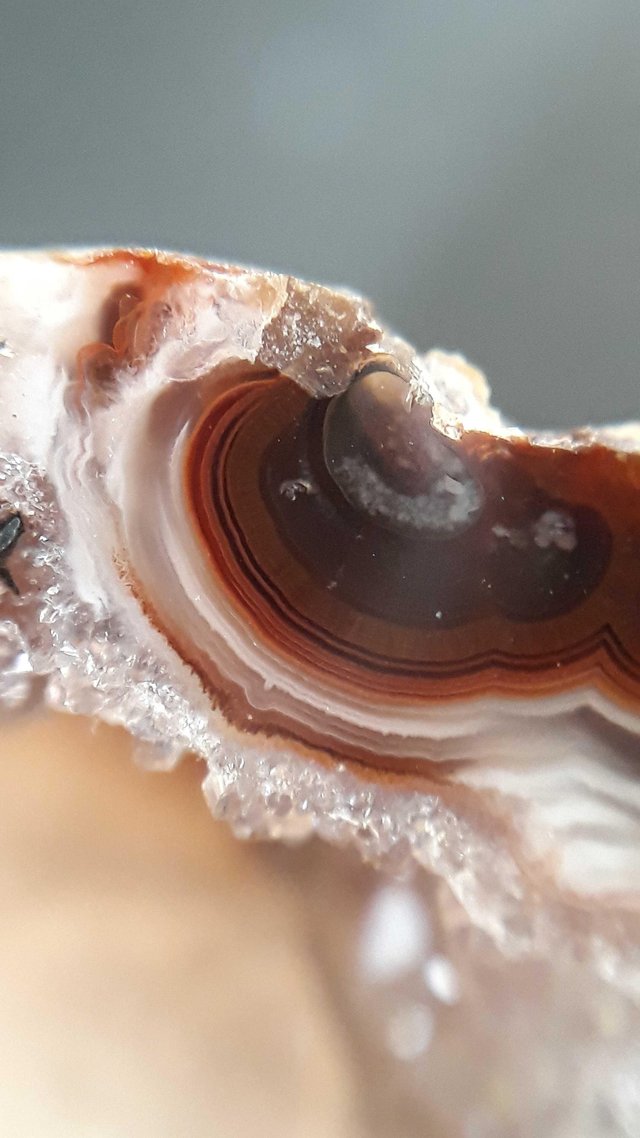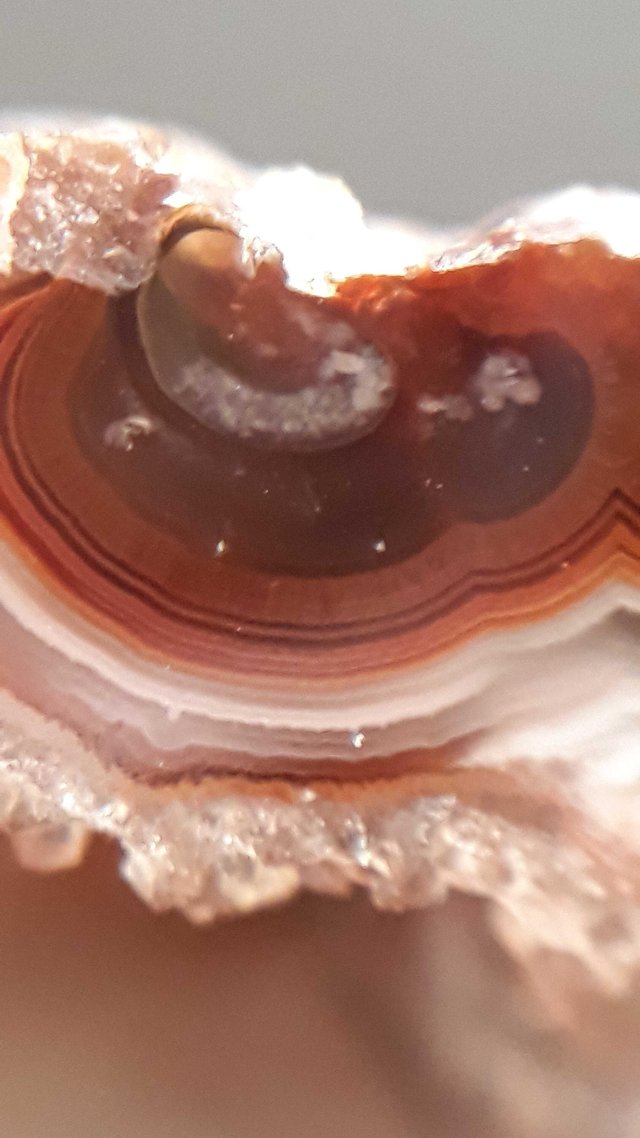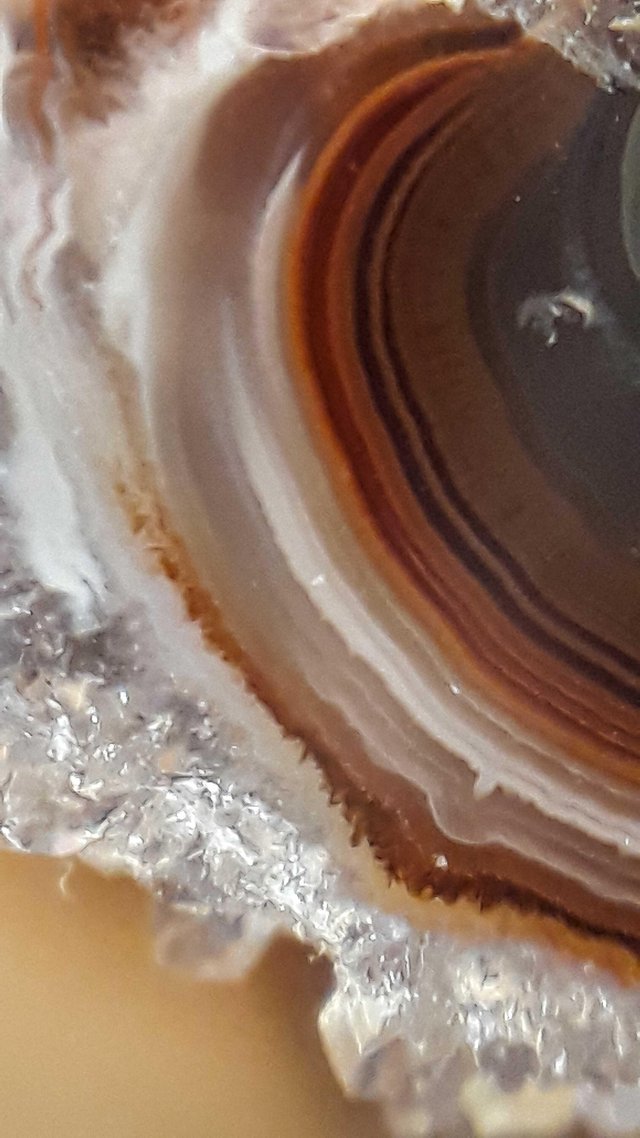 Apart from these two halves I have another single geode with bigger crystals inside.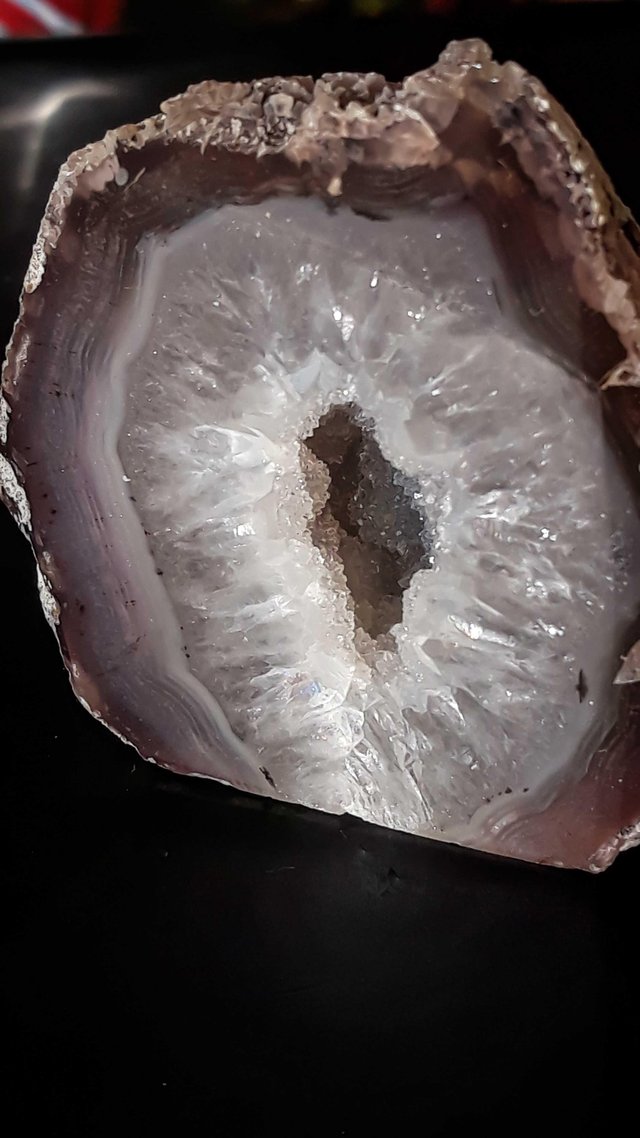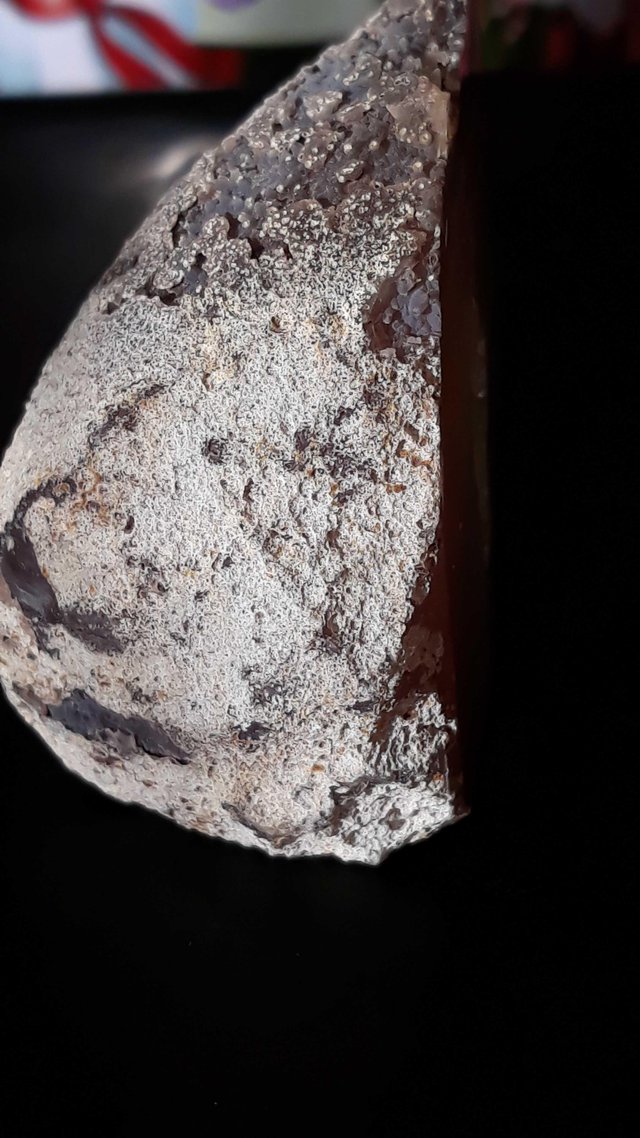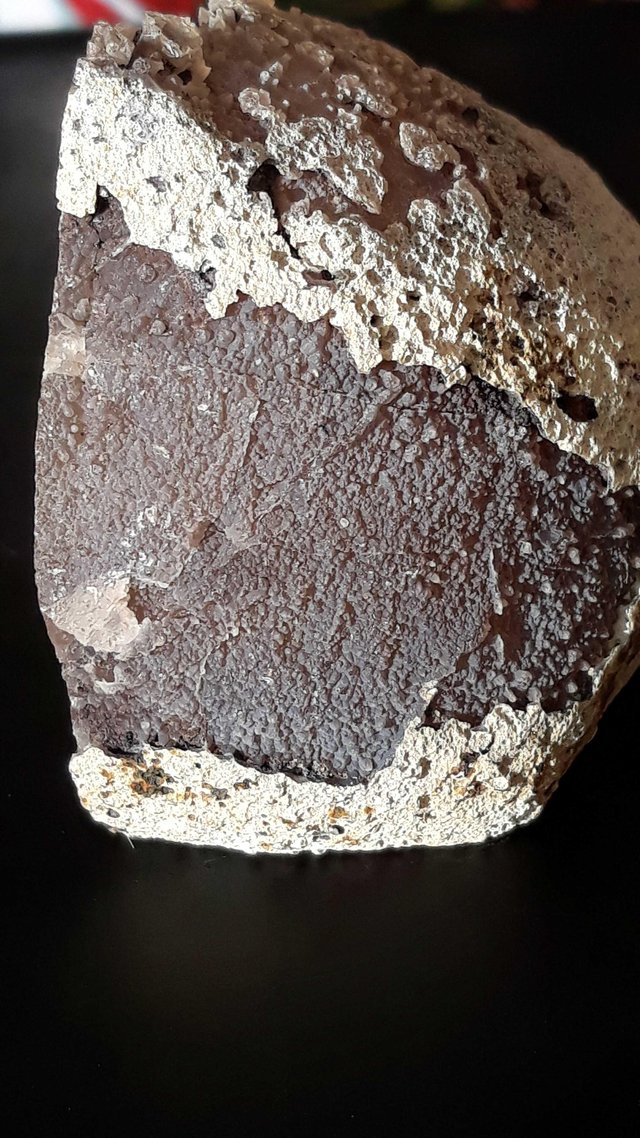 #fridaysrock is initiated by @nat-expressions and If you are interesred in rocks, minerals, stones you may also like to check these tags too.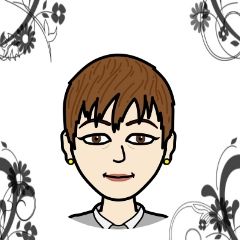 Thank you for visiting.
If you like to share your thoughts you can leave a comment.