Celebrating in Bitcoin terms means spending BTC, so on Cyber Monday I decided to cash out a little bit for a new Surf baord, and it was already worth it!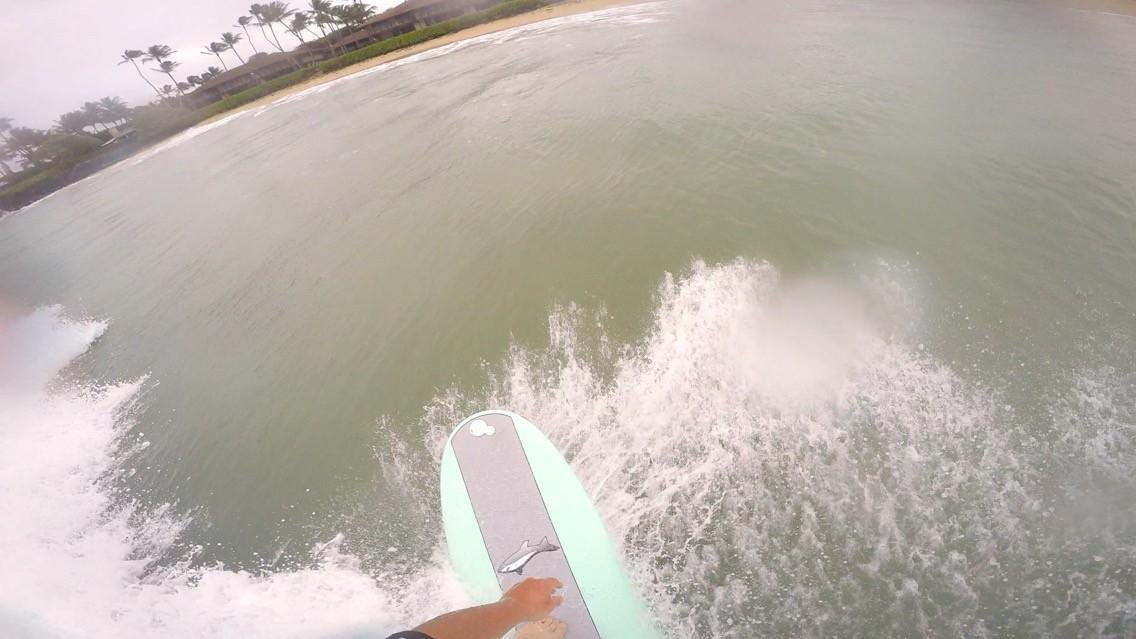 Monday morning I could feel it, the Bitcoin wealth Effect was kicking into high gear. I did not realize that was why why I was getting the new board, nevertheless I made the big announcement on my @coininstant blog, just to make sure I did not change my mind.
And the winner is… me for scoring a brand new Jimmy Lewis seven foot Destroyer.
After picking up the board I headed straight to the beach. There were some waves, although it was a little choppy, it would do for my very first "freshie" test ride session! I strapped the Go-Pro to my head and paddled out, the board was nice and light. I seemed to be in control to now so all I had to do was catch a wave and stand up! Surfing is not easy, luckily I already have years of experience learning how, but it has been a long time since then and I have gotten a little bit rusty. There's always something about trying to stand up on a fast moving board as it rocks back and fourth while rippling down the slope of a wave each time! Now it was my turn, I spotted my wave and paddled as fast as I could, maybe it's true there is something magical about the 7'0" size in Board because somehow I just stuck my foot out through the white wash, and it just magically stuck, I stood up and I was off.
After a handful of waves I was more than satisfied with my new 7-0 Jimmy Lewis Destroyer, and can't wait to get back to the beach for some more surf.
Check out the video below, testing out the new board.
If you like this post please up vote and follow me