So this is it!
But my story will continue*...
17 18 freewriters are gathering at the @freewritehouse to write 50000 words in one month! I am using @mariannewest's #freewrite prompt (https://steemit.com/freewrite/@mariannewest/day-405-5-minute-freewrite-thursday-prompt-broke) and @mydivathings' #365daysofwriting picture prompt (https://steemit.com/fiction/@mydivathings/day-346-365-days-of-writing-challenge) to help write my story.
Today's prompts are: broke and a Photo by Jackie DiLorenzo on Unsplash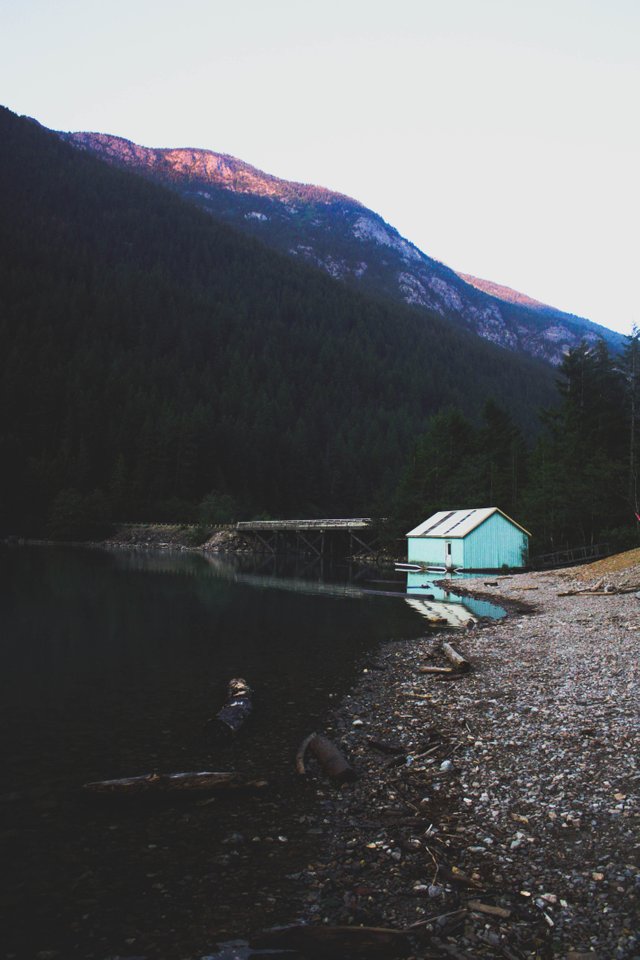 As usual I started with the freewrite prompt and used themostdangerouswritingapp.com to write the first five minutes: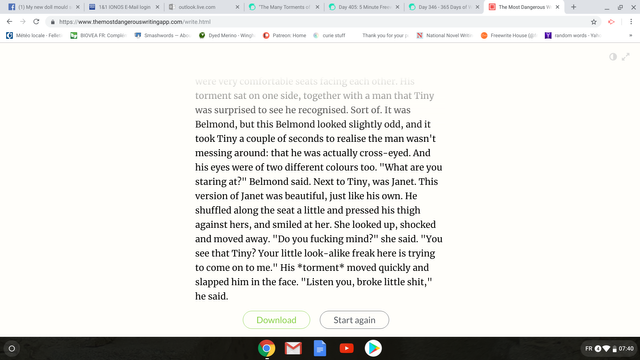 …
Catch up with the previous chapters: 1, 2, 3, 4, 5, 6, 7, 8, 9, 10, 11, 12, 13, 14, 15, 16, 17, 18, 19, 20, 21, 22, 23part1, 23Part2, 23Part3, 23Part4, 24, 25Part1
...
The many torments of Tiny Earl - Chapter 25 (Part Two)
Tiny got in the metal box - "the car" he assumed. There were very comfortable seats facing each other. His torment sat on one side, together with a man that Tiny was surprised to see he recognised. Sort of. It was Belmond, but this version of Belmond looked slightly odd, and it took Tiny a couple of seconds to realise the man wasn't messing around: that he was actually cross-eyed. And his eyes were of two different colours too.
"What are you staring at?" Belmond said. Next to Tiny, was Janet. She was beautiful, of course, just like his own. Pleased to see, her eyes were as they should be Tiny shuffled along the seat a little and pressed his thigh against hers, and smiled at her. She looked up, shocked and moved away.
"Do you fucking mind?" she said. "You see that Tiny? Your little look-alike freak here is trying to come on to me."
His torment moved quickly and slapped him in the face.
"Listen you, broke little shit," he said. "This ain't no fucking casting couch! You actors might be used to touching each other up, but let me tell you right now, you touch my wife again and I'll kill you."
The two Tiny's stared at each other, for a moment before Tiny sat back, smiled at his torment and said, "Just a misunderstanding, buddy. Don't sweat it."
"Buddy?" the torment said. He looked at Belmond. "Where the fuck did you find this guy, Belmond?"
Belmond shrugged. "The agency," he said. "Like all of them."
"Well, I don't like him. Find another one."
Belmond peered at Tiny. Or at least, Tiny assumed he was looking at him. It was kind of difficult to tell. What with the cross-eyed problem, and all.
"He looks like you, Tiny. More than the others. And he even sounds like you. You wanna know the real reason you don't like him?" The torment stared at Tiny, then looked at Belmond and nodded. "Cos he's just like you. This guy must be a method actor or something… that right, Jonathan? You one of those method actor types?"
Tiny didn't know what the fuck Belmond was on about so he told him: "I don't know what the fuck you're talking about."
Belmond smiled and nudged the torment. "See? He's just like you. This guy could fool your own mother. He'll have no problem fooling them."
Tiny's torment shrugged. Janet was looking at him, staring even, so he gave her a wink.
"Belmond's right," she said. "I think even I'd have trouble telling you two apart."
The torment sniffed, and pulled something out of his pocket. Another metal box. This one slim, about the size of his hand.
"Fuck. It's all over Twitter. I thought you were dealing with this Belmond. What the fuck do I pay you for?"
Belmond held up his hand. "As your body double, just said, Tiny: 'don't sweat it'. I'm on it. It needed to come out so we could control it.
Tiny was lost. He wasn't following any of this.
"What are you guys talking about?" he said. "What the fuck is going on?" He turned to his torment. "Do you know where I'm from? Do you even know what I am?"
His torment stared back at him, and then looked at Belmond.
"You're right," he said. "He's perfect. Let's do it." He turned back to Tiny. "You're not having second thoughts, are you?"
"Second thoughts?"
"'Cos you know, if you don't go through with it exactly as we told you, or if you breath a fucking word of what's going to happen, not only do your family get fuck all, they get fucked." The torment leant over and grabbed Tiny's jacket, pulling him in close. Tiny could smell something spicy on his breath. "You know that, don't you?"
"Hey! Tiny!" Janet said. "Go easy on him. He's doing us a favour."
The torment laughed. "A favour!" he said, releasing his grip on TIny and sitting back in his seat. "The man is getting well paid. Or rather, his family is," he was still staring at Tiny, but speaking to Janet. "Guy's a loser, Janet. Couldn't take care of his wife and child. But, don't worry, loser, your uncle TIny will sort out your mess for you. Once you've done your thing." He leaned in again. "But only if you do your thing."
Tiny shrugged, and looked past Janet out at the strange world they were moving through. "Maybe I will, maybe I won't. But I do know one thing for sure... you can go fuck yourself."
Out of the corner of his eye, Tiny saw his torment flinch. Then he began to shake, and Tiny heard the chuckle get louder and louder turning into a laugh he recognised so well.
"Yeah," the torment said, eventually. "He'll do. He'll fucking do."
The rest of the journey everyone shut the fuck up, which suited Tiny fine. The torment and Belmont's torment spent their time looking at the slabs of metal in their hands and nudging each other occasionally, leaning close to whisper. Tiny tried to eavesdrop, but the few words and phrases he caught made no sense to him: "twitter storm", "socialmedia", "gone viral".
Janet - or rather her torment - shifted from time to time, staring out the window. He got the feeling she wasn't that happy about something. He wanted to reach out and touch her. Put his hand on her knee, give it a comforting squeeze. Put his arm around her shoulders, pull her close and kiss her. Tell her everything was gonna be just fine. But she wasn't his Janet, he had to remind himself. Tiny was a stranger to her.
Eventually, they turned down a lane, and pulled up beside a shack by a lake. It didn't look like the kind of place this torment would normally hang about in. He was all neatly groomed, wearing nice clothes - expensive too, Tiny thought - and this place… well, this place was a shithole.
"This place is a shithole," Tiny said, climbing out of the car, following Janet. "What the fuck are we doing here?"
Belmond, key in hand next to the shack by the lake, laughed and nudged the torment and said, "See? A real method actor."
The torment nodded.
"But," he said, his hand on Belmond's arm. "Tell me; am I really that much of an arsehole?"
"Yes," Belmond and Janet said in unison.
Before following the torments of himself, Janet and Belmond into the shack, Tiny noticed there was another car behind them. Men got out, talking into slabs of metal, similar to that he'd seen in his torment's hand. He also recognized something else they carried in their free hands: guns.
"Come on in," Belmond said. He looked over Tiny's shoulder at the men by the other car. "Don't worry about them. They are just here to make sure we don't get disturbed."
Tiny followed him inside and listened to what they had to say.
...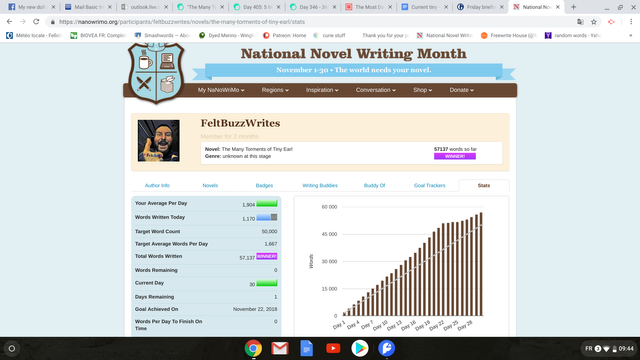 ...
*so, although the #freewritemadness has come to an end, my story has not... I am going to continue to write the story until it is finished and publish it here, daily on steemit. I aim to write just over 1000 words a day, so half a chapter a day.
...

For a chance to WIN SteemBasicIncome just read and comment on my #freewritemadness posts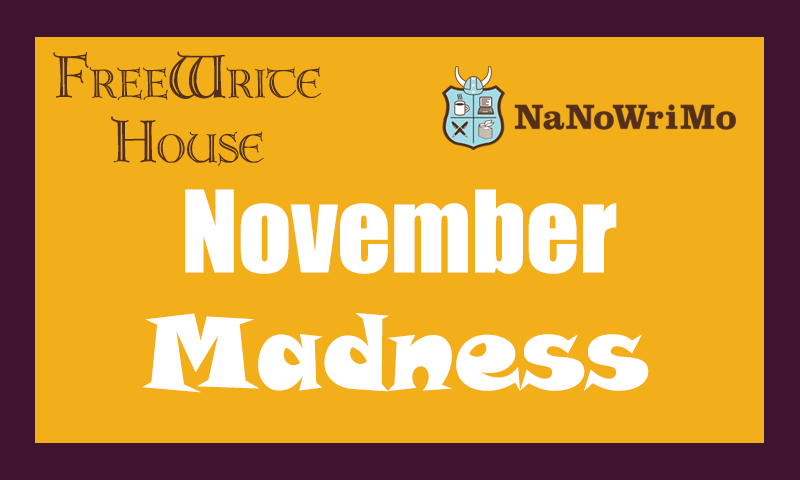 For more information visit the @freewritehouse
The winners of the #NovMadFan steembasicincome shares will be announced early next week! Thank you so much for all your support: we couldn't have done it without you!
For my regular NovMadFans, at the end of my story I will be giving a few extra SBI's away as a thank you... so keep on supporting me, by reading and commenting, if you can!
…
...

....


Join us @steemitbloggers
Animation By @zord189
Posted using Partiko Android