This is the freewrite challenge. I am using @mariannewest's #freewrite prompt to write this piece (https://steemit.com/freewrite/@mariannewest/day-468-5-minute-freewrite-thursday-prompt-take-care) to write this tale.
Today's prompt is:
take care
"Take care," she says, handing me my briefcase, and my lunch. There is something in her eyes, a sparkle, that isn't usually there. I pause before I nod and turn my back on her. It's been a long time since we even bothered with the pretence of the kiss on the cheek.
Longer still since we meant it.
I walk to the car, icy snow crunching under foot, pondering the words take care.
Has something changed?
The arguments, the shouting, the hatred, is that masking an underlying love? I didn't think so.
Not for me anyway.
The car is iced up and I take ten minutes scraping the wind screen clean. I get into the car and start the engine. Unlike my wife my car doesn't ever let me down and starts first time. I pull off and out of the corner of my eye I see my wife watching.
Take care.
It is a mile away when I press hard on the breaks and nothing happens and I see the tree on the corner approaching faster and faster that I realise that my wife was saying goodbye.
…
As usual I started with the freewrite prompt and used themostdangerouswritingapp.com to write the first five minutes (and then popped it into google docs to check for errors and tidy it up a bit):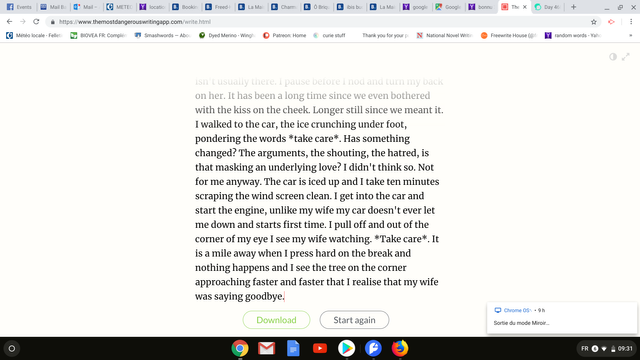 …
If you haven't voted yet, we would LOVE IT if you could vote for us!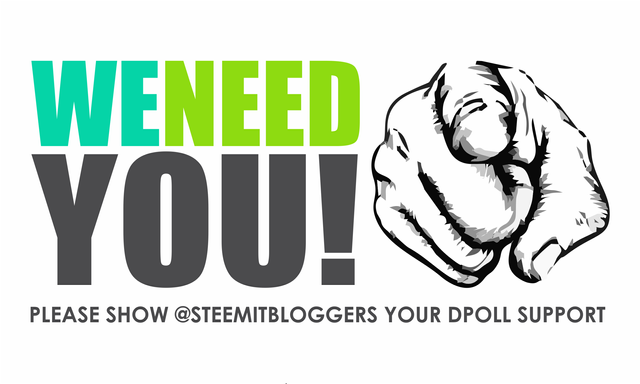 If you haven't voted yet, please follow the instructions, below.
How to vote?
1 Click the below link.
2 Login to steemconnect
3 Select 'steemitbloggers'
4 And you're done!!
https://dpoll.xyz/detail/@theycallmedan/which-steem-project-should-i-delegate-10k-steempower-to-for-1-year/
...

@steemitbloggers has evolved! We are now the #PowerHouseCreatives
....

…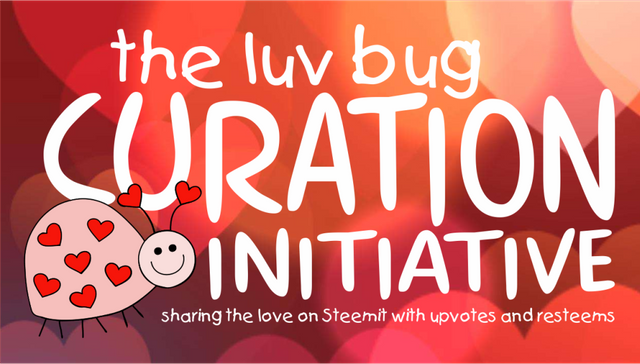 Do your posts need some more luv? Come and meet @theluvbug!
Resteems, and upvotes for quality posts!
…
Supporting the Steem Family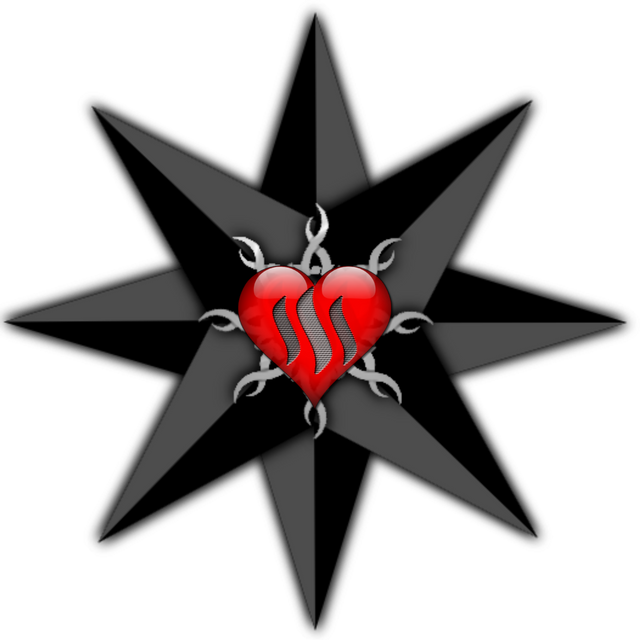 Join @thealliance
…
Join us at the Freewrite House for fun and games!!! Weekly drawing for SBI memberships and so much more!!

Posted using Partiko Android