...
This is the freewrite challenge. I am using @mariannewest's #freewrite prompt to write this piece (https://steemit.com/freewrite/@mariannewest/day-583-5-minute-freewrite-sunday-prompt-rate)
Today's prompt is:
rate
This is the start of a new freewrite serial
…
"Please rate your experience." Kelly stood at the counter, trying to juggle the coffee she had just bought, her mobile phone and her bag, that seemed to have a mind of its own. She ignored the request and attempted to slip her phone into the bag. It buzzed. "If you do not rate your experience, you will be DownRated."
She sighed and wiped her finger across the screen. She couldn't afford to be DownRated again. She was only two points above the socially acceptable level. She clicked on the smiley face on her phone.
"Thank you for rating Coffee, Coffee, Coffee," the phone said. Kelly sighed and took hold of her possessions and moved away from the counter to a seat near the back of the coffee shop. From here she could watch the people coming into it. She could make sure she saw him before he saw her. Once at her seat she placed her bag next to her and placed her phone on the table in front of her.
...
As usual, I started with the freewrite prompt and used themostdangerouswritingapp.com to write the first five minutes (and then popped it into google docs to check for errors and tidy it up a bit):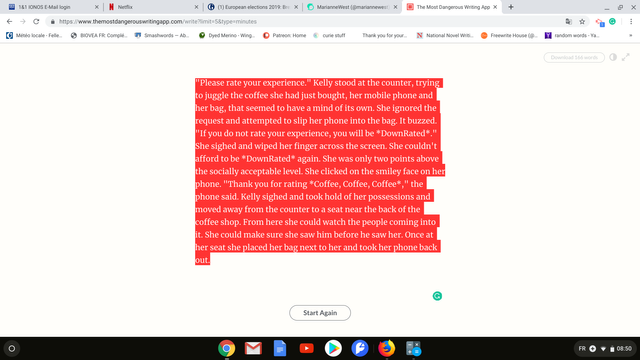 …
For the latest news on the #GrowTheFreewriteHouse campaign visit @freewritehouse!
…
I had a comment left on one of my freewrites and I have to say, it made my day!
"Hey I got the book and want to tell you how much I enjoyed your story! Loved the twist at the end… you somehow nearly always manage to produce an unexpected twist... Love the care you take with your characters, intertwining them." @owasco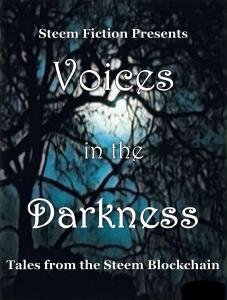 @steemfiction - Voices In The Darkness, 8 tales by 8 STEEMains, published NOW on Amazon kindle!
Voices In The Darkness is now ALSO available as a paperback!
If you want a taster of what is in the book, the video below shows me reading the first 900 words, or so, of my story, The Tell-Tale Dead
…
Join us at the Freewrite House for fun and games!!! Weekly drawing for SBI memberships and so much more!!

Proud member of two GREAT houses:
...

@steemitbloggers has evolved! We are now the #PowerHouseCreatives
....

…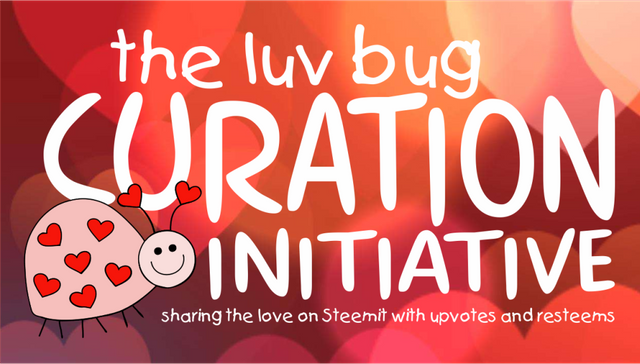 Do your posts need some more luv? Come and meet @theluvbug!
Resteems, and upvotes for quality posts!
…
Supporting the Steem Family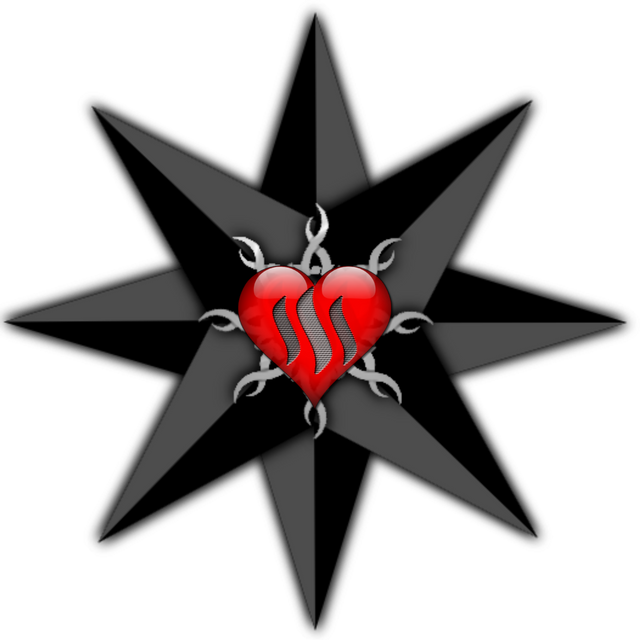 Join @thealliance
Posted using Partiko Android