...
This is the freewrite challenge. I am using @mariannewest's #freewrite prompt to write this piece (https://steemit.com/freewrite/@mariannewest/day-590-5-minute-freewrite-sunday-prompt-glass-bottle)
Today's prompt is:
glass bottle
This is part seven of my current freewrite series (posted daily Monday - Saturday).
You can find parts one, two, three, four, five, six if you are interested
…
Kelly opened her mouth and then closed it again, the question she wanted to ask died in her mouth as she realised she was not quite ready to hear the answer. She looked at Nunchucks and he looked back at her. His expression was serious but the situation seemed suddenly ridiculous and she started to chuckle.
Here she was sitting in a cafe with a guy with a hairstyle that looked like a birds nest perched on his head, discussing the imprisonment of her father, and joining some undercover network to fight the Government.
Nunchucks looked away and looked at the girl behind the counter. A moment later, whilst Kelly was still trying not to laugh - and failing - the girl -Anne? is that what Nunchucks had called her - was standing beside them, holding a glass bottle.
"Have some water, " she said and banged the bottle on the table. Kelly looked up and tried to say thank you. Nunchucks nodded at Anne and she leaned across the table and took Kelly's phone.
"What the-"
...
As usual, I started with the freewrite prompt and used themostdangerouswritingapp.com to write the first five minutes (and then popped it into google docs to check for errors and tidy it up a bit):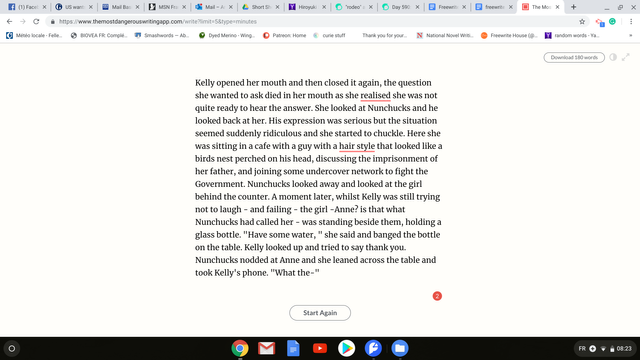 …
COMING SOON!
Dead Silence
9 tales of MURDER from your favourite writers from the #STEEM blockchain
@jeezzle, @manoldonchev, @stinawog, @giantbear, @blueeyes8960, @jayna, @janenightshade, @improv, @felt.buzz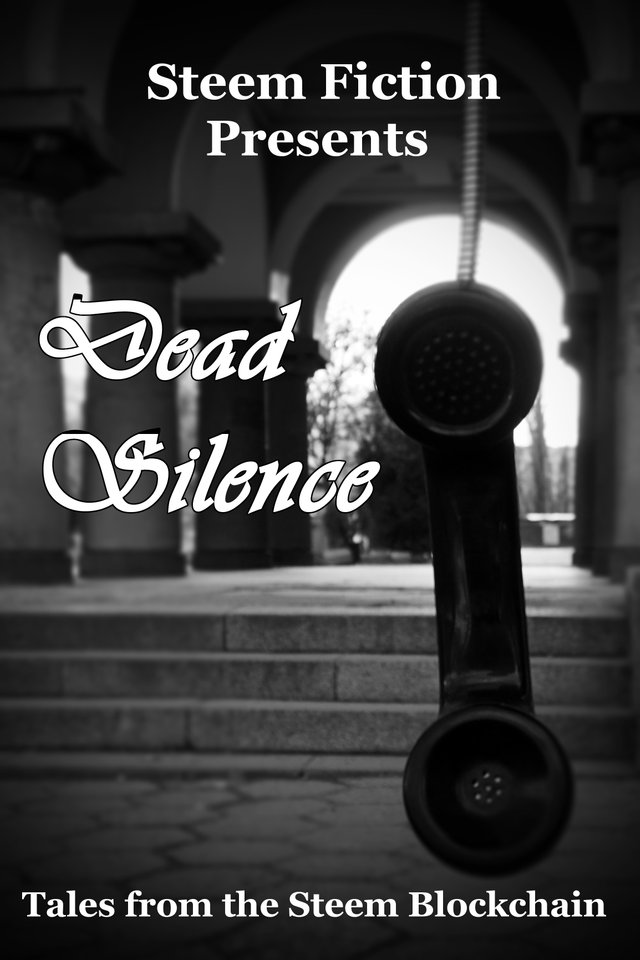 Follow @SteemFiction to find out MORE!
...
For the latest news on the #GrowTheFreewriteHouse campaign visit @freewritehouse!
…
I had a comment left on one of my freewrites and I have to say, it made my day!
"Hey I got the book and want to tell you how much I enjoyed your story! Loved the twist at the end… you somehow nearly always manage to produce an unexpected twist... Love the care you take with your characters, intertwining them." @owasco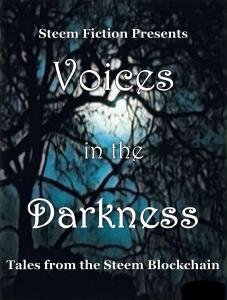 @steemfiction - Voices In The Darkness, 8 tales by 8 STEEMains, published NOW on Amazon kindle!
Voices In The Darkness is now ALSO available as a paperback!
If you want a taster of what is in the book, the video below shows me reading the first 900 words, or so, of my story, The Tell-Tale Dead
…
Join us at the Freewrite House for fun and games!!! Weekly drawing for SBI memberships and so much more!!

Proud member of two GREAT houses:
...

@steemitbloggers has evolved! We are now the #PowerHouseCreatives
....

…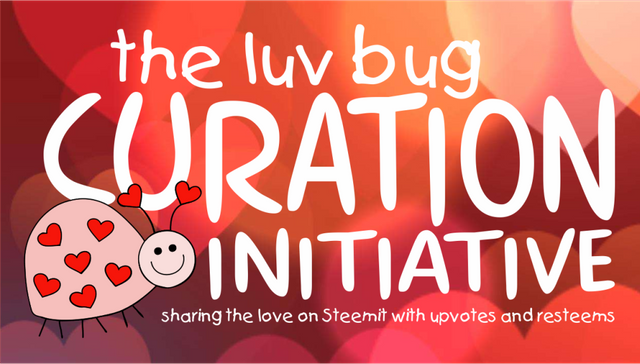 Do your posts need some more luv? Come and meet @theluvbug!
Resteems, and upvotes for quality posts!
…
Supporting the Steem Family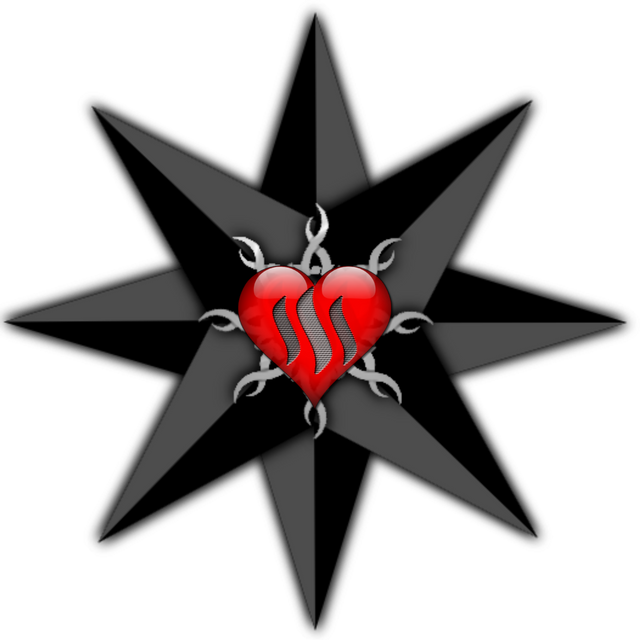 Join @thealliance
Posted using Partiko Android