This is the freewrite challenge. I am using @mariannewest's #freewrite prompt to write this piece (https://steemit.com/freewrite/@mariannewest/day-469-5-minute-freewrite-friday-prompt-by-the-book) to write this tale.
Today's prompt is:
by the book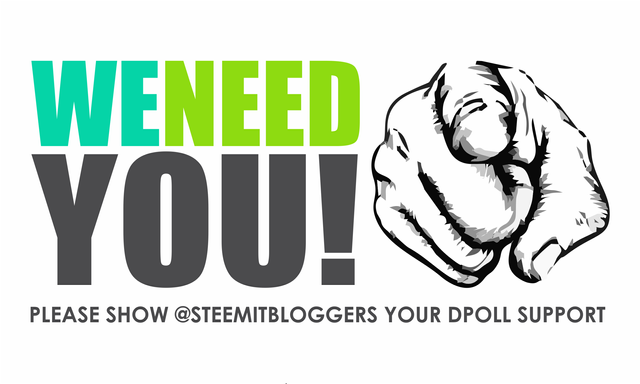 "Let's do this by the book," he said pulling out a notepad from his jacket pocket. I hesitated.
Was this a trick?
If I agreed was I stupidly missing an opportunity not to get fined (possibly worse: I wasn't entirely sure what the penalty for taking a shopping trolley away from the designated supermarket area)?
Was this a subtle hint that a little bribe might make the situation go away?
But if I got it wrong and attempted to bribe the man (he looked very important in his uniform with his SuperMarket Trolley Police badge pinned to his chest - and the gun and the taser hanging at his belt, made quite an impression too) then I could be in a lot more trouble.
"Officer," I said, a smile in my voice and a twinkle in my eye (at least I thought I had a twinkle in my eye, I couldn't see a mirror to verify that)
"Officer, I wonder if there is some other kind of book we could use?" It was his turn to hesitate, he looked at me over his sunglasses.
"What do you mean?" he said.
I pulled out my How to bribe a SuperMarket Trolly Police Officer book and put it on top of my shopping. I smiled, tapped it twice and winked.
He reached for his gun.
…
As usual I started with the freewrite prompt and used themostdangerouswritingapp.com to write the first five minutes (and then popped it into google docs to check for errors and tidy it up a bit):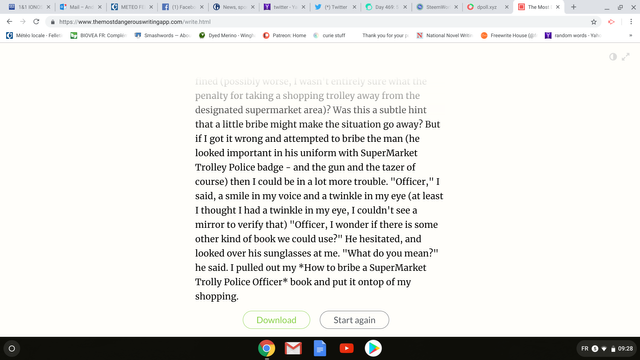 …
If you are reading this before approx 3am UTC 3rd february 2019 we just need YOUR vote
If you haven't voted yet, please follow the instructions, below.
How to vote?
1 Click the below link.
2 Login to steemconnect
3 Select 'steemitbloggers'
4 And you're done!!
https://dpoll.xyz/detail/@theycallmedan/which-steem-project-should-i-delegate-10k-steempower-to-for-1-year/
...

@steemitbloggers has evolved! We are now the #PowerHouseCreatives
....

…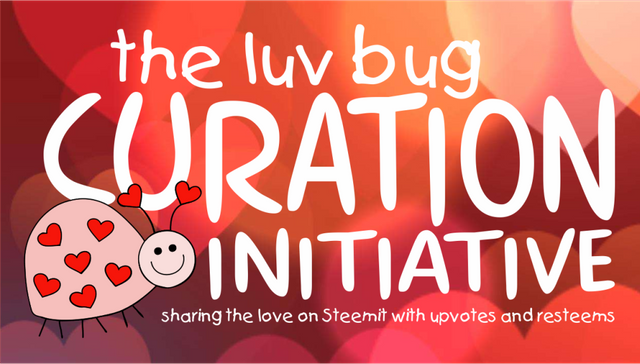 Do your posts need some more luv? Come and meet @theluvbug!
Resteems, and upvotes for quality posts!
…
Supporting the Steem Family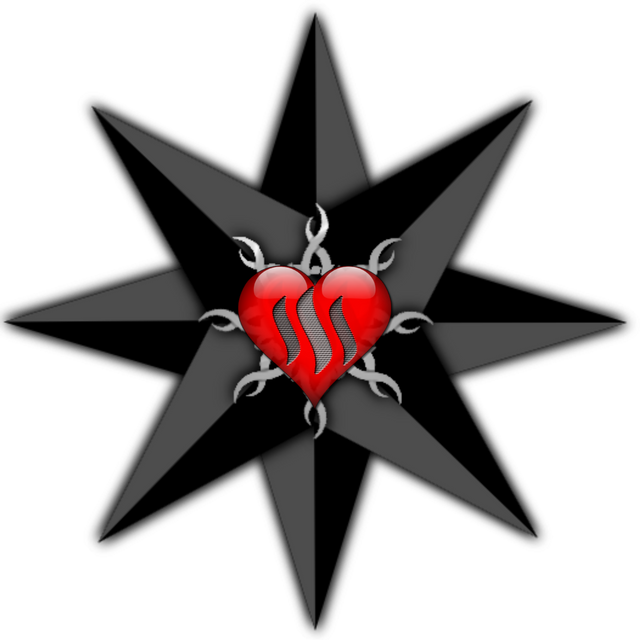 Join @thealliance
…
Join us at the Freewrite House for fun and games!!! Weekly drawing for SBI memberships and so much more!!

Posted using Partiko Android